Ubisoft revives Driver as a live-action series
Show will be exclusive to Binge, a new streaming platform focused on games-themed content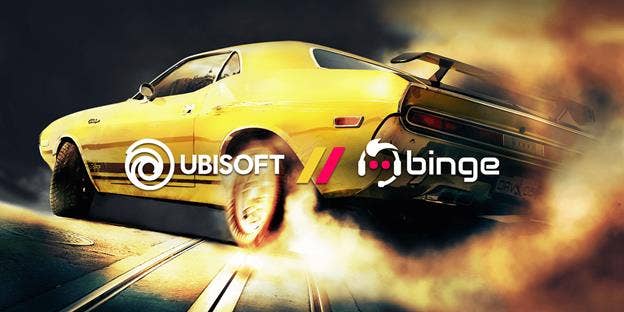 Ubisoft is working on a new Driver project, but perhaps not the one fans of the franchise were expecting.
The publisher has announced that Ubisoft Film & Television is working on a live-action show based on the open-world driving games. As with past games in the series, it will focus on undercover agent and ex-racecar driver John Tanner as he tries to take down a crime syndicate.
The franchise has not been seen on consoles since 2011's Driver: San Francisco, with the most recent release being a free-to-play mobile game, Driver: Speedboat Paradise, which -- as the title suggests -- centres entirely around boats.
The Driver show will be released exclusively on Binge.com, a new streaming platform announced at E3 2021 that will "showcase original premium content inspired by the most popular video game worlds and content creators."
The platform is expected to launch in 2022 and will be available on all internet-connected devices. There is currently no window for the premiere of the Driver series.
The show will be produced by Ubisoft Film & Television, with the division's Jason Altman, Danielle Kreinik and Genevieve Jones as executive producers, alongside Binge's Allan Ungar and Vincent Talenti.
Ubisoft has been ramping up its efforts in the film and television space, with the division launching its first independently-produced film Werewolves Within back in June.
The publisher has also announced partnerships with Netflix to produce films and series based on Tom Clancy's The Division, Beyond Good & Evil and flagship IP Assassin's Creed.
This article previously miscredited Allan Ungar as an employee of Ubisoft Film & Television rather than Binge. This has been amended.