Ubisoft: We hope to reach all of our players on environmental themes
The company details more game initiatives to coincide with the COP27 climate conference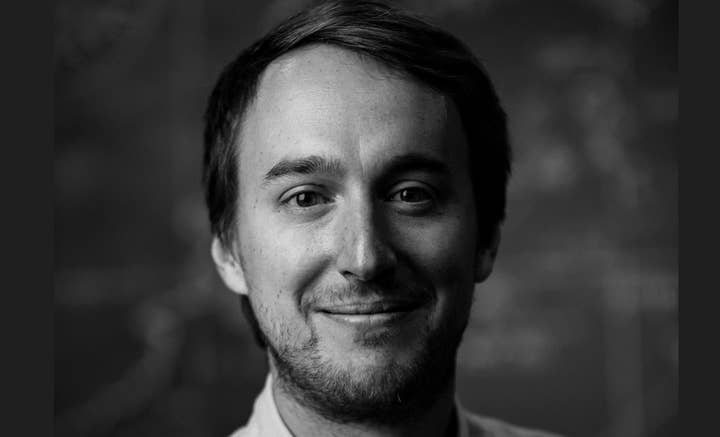 Ubisoft hopes to speak to all its players about the climate crisis.
Speaking to GamesIndustry.biz, Ubisoft's Nicolas Hunsinger, who is director of Corporate Environmental Sustainability, wants the games industry to become a 'catalyst for change' in combatting climate issues.
It follows a series of in-game activations this month, which Ubisoft has put together to coincide with last week's COP27 Climate Change conference. The developers of Brawlhalla, Rocksmith+, Hungry Shark World and Trackmania all launched things within the game that was submitted to this year's Green Game Jam. These ranged from in-game emotes (with proceeds going to environmental charities), to raising awareness around ocean ecosystems and the impact of wooden instrument production.
The new projects follow similar activity from the Ubisoft sports game Riders Republic, which discussed reforestation and led to a virtual climate march.
"Engaging our communities in the fight against climate change is a core pillar of our Play Green strategy, in addition to reducing our carbon footprint and helping our industry move forward," says Hunsinger. "And this is a mission that really motivates our teams. We are very proud to have had 14 teams participate in the 2022 Green Game Jam. They took inspiration from this year's theme, 'Food, Forests and our Future' to create activations that would resonate with the unique DNA of each game and its players."
He adds: "As a leader in our industry, we have the power and the responsibility to act on climate change -- but we know that only through collective action can we truly have an impact. Through our games, we reach millions of people around the world every day, which gives us the perfect opportunity to raise awareness about climate issues and mobilize our players to act. Our goal is to help our industry become a catalyst for change by simultaneously decarbonizing our operations and inspiring players to join us and become climate advocates in their own communities."
Indeed, Ubisoft isn't just raising awareness and planting trees, the company has set itself 'Science Based Targets' to reduce absolute scope 1 and 2 GHG emissions by 42% by 2030 and ensure 67% of its suppliers will have science-based targets by 2026."
But beyond that, the company wants to keep up the pressure in terms of including environmental themes within its games.
"I hope that our dev teams will continue to engage with the Green Game Jam, as well as the internal resources and conferences we provide, to use environmental topics as a source of creativity in our games," Hunsinger says. "My hope is that we will someday reach all of our players with environmental themes in our games, whether they play our AAA titles every week or pick up a mobile game from time to time."
Ubisoft's current green initiatives seem to be contradicted by the company's recent investment into blockchain technology, which is notoriously energy-intensive. However, Ubisoft's Yves Guillemot told us in September that the company is being cautious in terms of the technology's impact and what it will be doing in this space.
All of this awareness activity has been supported by Playing for the Planet, a UN initiative that games companies are engaged with. The concept is to bring games publishers together so they can learn from one another on how to fight against climate change – something the United Nations' Sam Barratt discussed recently on our Playable Futures podcast.
"We owe many of our achievements so far in part to the guidance and expertise of the Alliance," Hunsinger concludes. "I cannot overstate how invaluable it is to share best practices with other video game companies: it helps to exchange with others who are facing similar challenges and learn what solutions worked for them.
"It's also an unprecedented opportunity to collaborate with first parties like Microsoft and Sony to explore how we can reduce the environmental impact of gaming throughout the entire lifecycle of a game. I think Playing for the Planet will be able to do even more as more and more companies join our ranks. The more companies that participate, the bigger our impact will be, both in terms of decarbonization and reaching players."