Ubisoft Toronto becoming key partner for other Ubi studios
Producer Lesley Phord-Toy says Toronto has raised some eyebrows in the Ubi system and they don't have enough staff to fulfill all requests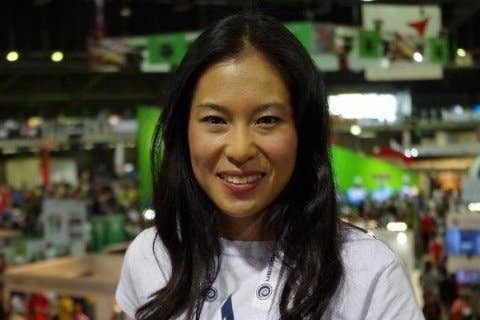 Ubisoft Toronto was established in 2009 and assigned Splinter Cell: Blacklist as its first project, but the studio had bigger ambitions from the start. As part of a new IGDA webinar today, Lesley Phord-Toy, AAA veteran and producer at Ubisoft Toronto, noted, "Because we started the studio with this ambitious 10-year plan in front of us, we always have this mentality of 'how do we keep growing our teams?'"
She said that although Toronto knew it had the support of a big organization like Ubisoft, it felt like a startup in the beginning. The plan laid out was to grow to 800 people, however, and now Ubisoft Toronto has around 340 people on its team. While the studio continues to work on its own projects, it's fast becoming Ubisoft's go-to partner for other studios. Having contributed to games like Assassin's Creed: Unity and Far Cry 4, Toronto is now a studio that many other Ubi studios are seeking out for help.
"The work we have contributed to those games have really gotten the attention of other Ubisoft studios, particularly Montreal because we were working with them, and so we're really in a fortunate position where a lot of people want to be working with us and we don't necessarily have enough people to support all of those requests," explained Phord-Toy.
"So we're in a great position and we've always been looking at how do we grow our teams. So when we hired the team for Splinter Cell: Blacklist, which was our first big project that we led and shipped, we knew that we had to build a team not just for that project but also that was going to be the foundation for the studio - so we had a very, very deep team. We hired a lot of people who we felt had a lot of potential to grow, to branch out into other disciplines, or to get very deep and expert in their current discipline. We knew we needed people who had a long-term vision on their own career as well. And what that allowed us to do is it allowed us to go from one project, Blacklist, to five projects almost overnight. Once Blacklist shipped we basically took the team and we had almost five projects on the go at the same time," she continued.
Phord-Toy's presenation was primarily about leadership, and she noted that Ubisoft Toronto has been doing its best to cultivate a culture of leadership and career growth, which all started with the buildup for Blacklist. "We've learned the benefits of being able to bring in people who we felt were high potential, give them the support, give them the resources to train, whatever they needed to continue growing in their careers, because what we're finding is there are people moving very quickly in their careers because they had a lot of opportunities to work on big projects and ship them. We don't want to slow anyone down - we want to keep pushing them forward," she said.
Ubisoft Toronto has been giving junior devs as much guidance and support as possible. Ford-Toy said that managers meet with devs almost weekly to help develop relationships between employees and managers, as well as to discuss career growth plans. Additionally, Toronto offers a self-learning program for its employees on the web, and the studio occasionally will bring in external developers to answer questions, as it did recently with Neil Druckmann.
In terms of cultivating leadership, despite the fact that Toronto now has hundreds of employees, Phord-Toy said it's surprisingly easy to stand out if you exhibit leadership qualities. "When I started in the PS2 era, a team was about 30 people. What I find is even with teams of hundreds, it's still easy to stand out. Not a lot of people stand out. In terms of leadership, there are definitely specific traits... a desire to make things works, willing to invest in that effort. And it needs to be authentic. It's not just about putting in hours and working hard. [It's about] being able to be critical of your own job and your own development and looking at how the team can develop," she explained.
A question submitted for the webinar asked Phord-Toy to offer some opinion on the value of earning an MBA if a junior dev has leadership ambitions. Interestingly, while she said it can be beneficial, she stressed other project contributions and overall experience instead. "When it comes to production the most valuable thing is experience, working with people, being hit with all kinds of things, the more times you ship - that's going to say way more than taking time off and getting a degree," she said. "I'd rather you take those extra hours from a course and see how you can contribute more to a project - or spend more time with family so you have a balance."
Ubisoft Toronto recently saw a change in leadership as Jade Raymond decided to leave in October after a decade of work with the company. Replacing her as managing director was Alexandre Parizeau, another founding member of the studio.