Ubisoft: "Super Smash Bros. will increase the momentum of Wii U"
Alain Corre on a possible turning point for the Wii U, and the state of play in the new generation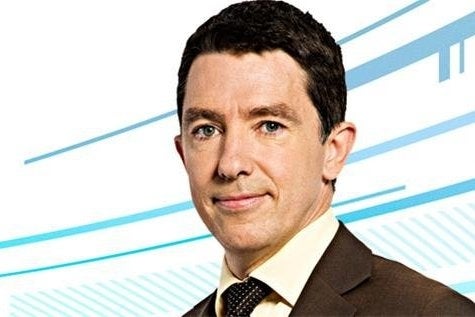 The comments Yves Guillemot made this week regarding Ubisoft's strategy around "mature" games on the Wii U may have provoked debate, but few will have regarded them with any real surprise. The Wii U's struggles are, by now, very well documented, and Guillemot's insistence that Watch Dogs will be the last game of its kind to launch on the platform is just the latest instance of Ubisoft signalling its discontent with Nintendo's console. Lest we forget, there have been others.
However, while the Wii U certainly lacks momentum, Alain Corre has expressed optimism that it could yet recover to a point that would make it an attractive platform for third-party publishers - and sooner than one might think. Speaking to Gamesindustry.biz at Gamescom, Ubisoft's European boss said that two Wii U games scheduled for releease before the end of the year could be a catalyst for change: Ubisoft's own Just Dance 2015 and Nintendo's Super Smash Bros..
"Super Smash Bros. has some of the best moments that Nintendo has shared. I think that franchise could be magical for the Wii U"
"To be honest, we always want more consoles," Corre said. "Just Dance 2015 is resonating very well. We think it will please a lot of [existing] Wii U owners and push more families to buy extra Wii Us. But we also believe that Super Smash Bros. will be a trigger to increase the momentum of the Wii U at Christmas. As a gamer, I was playing [Super Smash Bros.] over ten years ago, and it has some of the best moments that Nintendo has shared. I think that franchise could be magical [for the Wii U].
"Nintendo has some of the best franchises in the world and it knows how to make great games. It proved that with Mario Kart, and it will prove that again with Super Smash."
With 10 million PlayStation 4s and 5 million Xbox Ones sold, however, Ubisoft can afford to be cautious about how it proceeds with its release strategy for the Wii U. Indeed, Corre acknowledged his "surprise" at the speed with which the new generation of consoles have been adopted. For now, Ubisoft will continue to release its key franchises on both generations, but Corre admitted that the transition is, "quicker than before."
"There will come a moment when the majority of our fans and gamers will be next gen. And because the new generation of machines have given us extra possibilities to create better, bigger worlds, there will be a point where it gets too complicated to adapt the gameplay to older technology."
Ubisoft's decision to release The Crew - previously only announced for the new generation consoles - on Xbox 360 was interpreted by many as a tacit acknowledgement that the Xbox One is simply too far behind the PlayStation 4 to justify a dedicated third-party release. However, Corre dismissed the idea, attributing it to the difficulty of adapting the game for the PlayStation 3.
"Actually, it's a question of technology," he said. "Obviously, adapting a massively multiplayer, seamless, huge open world environment on the current gen consoles is difficult. We're trying to get the best out of the current gen machines, and sometimes it works and sometimes not."
Along with Far Cry 4 and Assassin's Creed: Unity, The Crew is one of three AAA games Ubisoft will launch in the next few months, all of which are set in open worlds. This is no coincidence, Corre said, as the company's studios have, "always believed that our future would be open world, including simultaneous multiplayer." Consistency is generally a positive quality, of course, but Ubisoft's Watch Dogs attracted criticism for the familiarity of its structure and some of its mechanics. There were traces of pretty much every AAA Ubisoft franchise in the mix - a consequence, Corre said, of attempting to achieve high standards of execution while working at an unprecedented scale.
"On and on, we're trying to capitalise on the best things we have from our different games, trying to adapt and improve them"
"Because the games are so huge, so complex to make ... we have some studios that help some others to create those games. So on Assassin's Creed Unity our Montreal studio is leading, but it is working with five other studios that specialise in other areas.
"We actually started that more than ten years ago. At the beginning it was a bit complicated because of differences in time and in culture between the countries, but now it's working very well. We take the best out of each talented group and merge that into a new experience.
"On and on, we're trying to capitalise on the best things we have from our different games, trying to adapt and improve them."
That Ubisoft generally attains a high standard of execution is virtually beyond doubt at this point, but it does raise the question of whether these iterative experiences - the fourth Far Cry game, the seventh Assassin's Creed game, with plenty of shared DNA between them - can fulfill the potential of new consoles to attract entirely new customers, rather than just convincing existing players to upgrade their hardware. According to Corre, however, this is already happening.
"It's funny, because we were discussing this with our friends at Sony and Microsoft here at Gamescom, and the information that we have is that there are a lot of people getting into this new generation that didn't own a console in the previous generation."
"It's very, very encouraging to see that. The games now are more social and more multiplayer [focused], so people can see their friends having fun with it. That's something completely new. That social aspect is the real revolution in this generation."