Ubisoft Forward: Star Wars due in 2024, Avatar on December 7
Publisher's showcase also featured extended looks at new Assassin's Creed, Prince of Persia, and The Crew titles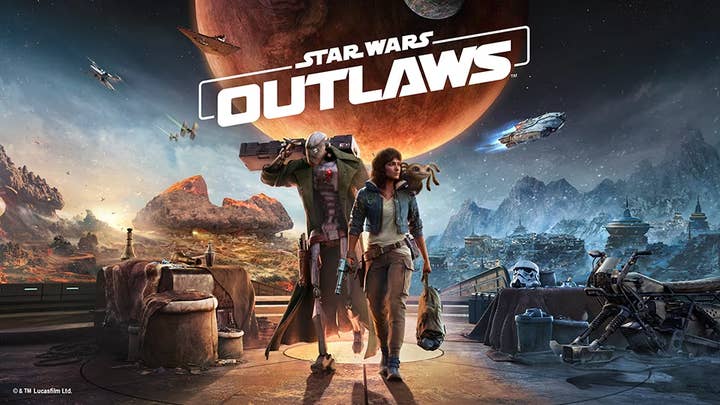 As part of Ubisoft Forward 2023, the company finally gave a release date for Avatar: Frontiers of Pandora, and offered extended looks into the gameplay of Assassin's Creed Mirage, Prince of Prince: The Lost Crown, and Star Wars Outlaws.
The event opened with an in-depth look at Avatar: Frontiers of Pandora, showing snippets of gameplay and a deep dive into the story. Avatar director James Cameron made an appearance via a pre-recorded segment saying it's "always been [his] vision to explore technologies" and mediums beyond film to show more of Pandora's world.
Frontiers of Pandora, which will launch on December 7, was described by Massive game director Ditte Deenfeldt as an open-world action-adventure title, which will explore new characters, new settings, and a new story that will "coexist" with the one of the two Cameron films. It'll also offer two player co-op.
A big part of the show was dedicated to the Assassin's Creed franchise. Red Storm Entertainment's Assassin's Creed Nexus VR, previously announced as part of a Meta Quest event in September 2020, was featured in a short segment, though very little was actually revealed about the title beyond the fact that it will let players take the role of either Ezio, Kassandra or Connor.
Assassin's Creed mobile title Codename Jade, published by Level Infinite, was mentioned as well, with a closed beta planned in the near future.
A new trailer and an extended gameplay segment on the upcoming Assassin's Creed Mirage were also featured, showing the title going back to the franchise's stealth roots and traditional gameplay. Ubisoft Montreal community developer Clément Dagonneau confirmed that the title, due to release on October 12, was really "designed as an homage to the first titles in the series."
The show closed with a deep dive into Star Wars Outlaws, previously unveiled at the Xbox showcase yesterday. Creative director Julian Gerighty mentioned a wealth of Ubisoft studios working on the title. While the projet is headed by Massive, it also features contributions from Ubisoft Annecy, Barcelona, Bucharest, Chengdu, Montpellier, Milan, Paris, Shanghai, and Toronto, as well as LucasFilm Games.
Star Wars Outlaws follows the story of Kay Vess, an outlaw trying to free herself from a bounty by pulling off a heist.
The company also showed extended gameplay from Prince of Persia: The Lost Crown, a title already showcased last Friday as part of Summer Game Fest, and due to release on January 18, 2024.
The Crew Motorfest was also part of the event, with a release date of September 14 announced, and a closed beta on July 21-23. Ubisoft showed various modes and features of the upcoming racing title, as well as its setting of Oʻahu, in Hawaii. Players of the two previous titles in the series will be able to import their car collection in the new game. Ubisoft is due to show more of the title as part of a separate showcase later this year.
Elsewhere, Ubisoft announced that XDefiant, its FPS gathering a roster of characters from various Tom Clancy titles, will launch later this summer, with an open beta on June 21-23.
Smaller announcements included:
A closed beta for Skull and Bones on August 25-28
A new season of For Honor on June 15
Jet Set Radio characters coming to Roller Champions
Halo's Master Chief and The Arbiter coming to Brawlhalla
Over on mobile, The Division Resurgence got a release window of fall 2023 and, outside of games, animated series Captain Laserhawk: A Blood Dragon Remix, initially announced in 2021, will release later this year on Netflix.
Sign up for the GI Daily here to get the biggest news straight to your inbox