FIFA 20 remains leagues ahead in UK charts
Electronic Arts' annual football release remains on top by a wide margin, despite 66% sales decline from last week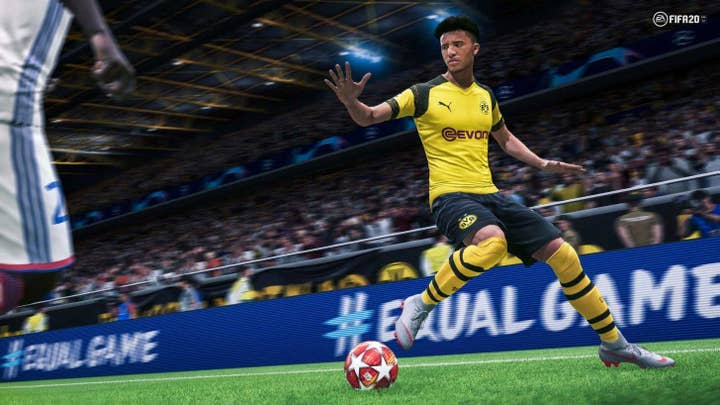 FIFA 20 tops the UK retail charts for its second week running, despite a week-on-week sales decline of 66%.
Even with that drop off, FIFA 20 remains several leagues above any other game in terms of boxed sales.
Meanwhile, Tom Clancy's Ghost Recon: Breakpoint is a comfortable No. 2 in the charts, performing well in the face of a lukewarm critical reception.
Borderlands 3 holds onto the No. 3 spot, enduring a sales decline of 43% week-on-week, while Gears 5 enjoys its third week at No 4, with sales only down 1%.
The Legend of Zelda: Link's Awakening sits at No. 5 this week after a 60% sales decline. It's followed-up by new entry Ghostbusters: Remastered, which comes in at No. 6, with PlayStation 4 as by far the most popular format, followed up Nintendo Switch and the Xbox One.
Mario Kart 8 enters at No. 7, enjoying its third straight week of climbing sales. It's joined by Sea of Thieves which has also seen similar sales climb, despite actually being down a spot to No. 8 from last week.
Sales were also slightly up week-on-week for both Minecraft: Xbox Edition, and Forza Horizon 3 which came in at No. 9 and No. 10 respectively.
It's interesting to note that the different platform versions of Minecraft are recorded separately. However, if the Minecraft sales data for Xbox, PlayStation, and Nintendo Switch were combined, the game would actually be placed at No. 3.
Here is the UKIE/GfK Top Ten for the week ending October 5:
| Last Week | This Week | Title |
| --- | --- | --- |
| 1 | 1 | FIFA 20 |
| New Entry | 2 | Tom Clancy's Ghost Recon: Breakpoint |
| 3 | 3 | Borderlands 3 |
| 4 | 4 | Gears 5 |
| 2 | 5 | The Legend of Zelda: Link's Awakening |
| New Entry | 6 | Ghostbusters: Remastered |
| 8 | 7 | Mario Kart 8: Deluxe |
| 7 | 8 | Sea of Thieves |
| 9 | 9 | Minecraft: Xbox Edition |
| 10 | 10 | Forza Horizon 3 |