Tomb Raider and transmedia: What next for Embracer Group?
The ever-expanding empire's CEO Lars Wingefors discusses the ongoing M&A strategy and taking Embracer beyond games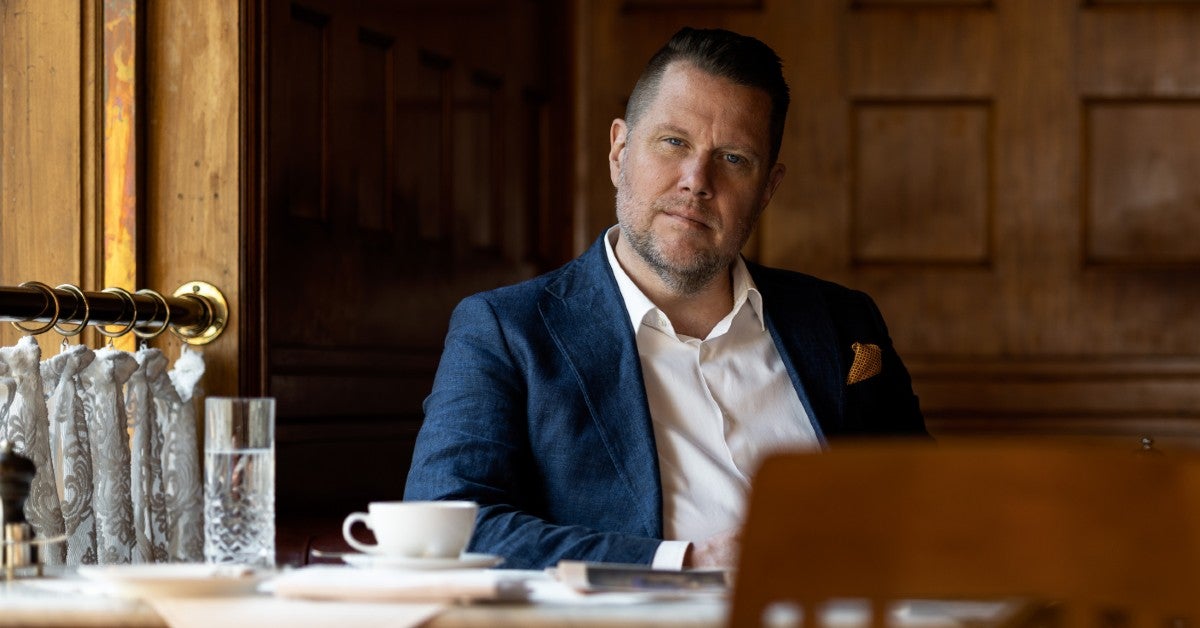 As it has so frequently over the last five years, Embracer Group recently grabbed headlines with a surprise acquisition.
In this case, it was the purchase of Crystal Dynamics, Eidos Montreal and Square Enix Montreal -- along with IP such as Tomb Raider, Deus Ex, Thief and Legacy of Kain, plus over 50 back catalogue titles -- for a truly bargainous $300 million.
Embracer has acquired at least four companies every year since 2017. Often it's been a lot more, with CEO Lars Wingefors saying in November that the group had brought 37 companies into the fold within 12 months -- and expected to acquire a similar amount by November this year.
So when, if ever, will Embracer's M&A spree end?
"For me, it's not about reaching a certain level of revenue or profit, but about building an ecosystem that makes sense for our companies, and empowers them to have more opportunities and to fuel their ambitions further," Wingefors told GamesIndustry.biz. "That's why we've been stepping outside the core of PC/console gaming and development, and creating an ecosystem where people and entrepreneurs find it very interesting to become part of. We've taken some notable steps in the past decade, since we started with seven people back in Vienna.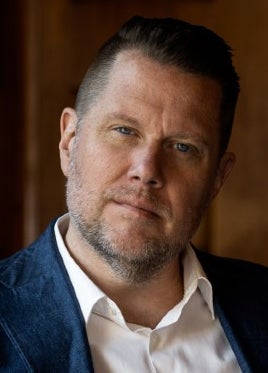 "How much more do we need to grow in order to believe that that ecosystem or platform, however you define it, is strong enough? I don't have the answer to that question. I think we've taken some notable steps, but we are on a journey."
Wingefors emphasised that, unlike some of the other industry giants aggressively scooping up key players in the space, Embracer Group operates differently. While Zynga, for example, is being integrated into new parent Take-Two Interactive, every Embracer-owned entity operates autonomously. THQ Nordic, Koch Media, Saber Interactive (and so on) conduct themselves as separate businesses. The ecosystem the CEO speaks of is the threads that tie these together and enable collaborations where those companies see fit.
The role of Embracer, he tells us, is to enable those businesses to focus on their own ambitions and support those where possible. There will still be "smaller bolt-on acquisitions" and other initiatives to bring in more talent, such as setting up new studios under an established business, but whether there will be additional larger, more transformative acquisitions remains to be seen.
"I also promised my family to have a vacation in July, and I failed on that during the past three years [by] always having big transactions to oversee," he adds.
As previously pondered, the acquisition of the Tomb Raider IP elevates Embracer to the point where it arguably stands shoulder-to-shoulder with other AAA publishers. When asked how that affects the company's strategy, Wingefors says the group will "continue to operate the way we are," and emphasises the autonomy of each business will remain in place.
"We will not consolidate all our content into one publisher," he says. "It doesn't make sense for our operating model."
Naturally, Embracer is still in the process of signing and closing that deal, so the exact structure of Tomb Raider and the other former Square Enix IP and assets is yet to be decided. But Wingefors remains highly confident in the management at each of the three studios and says they will "operate with a great deal of autonomy."
"With that said, when we have a more diversified business, we are able to take on more sizable business risk -- including AAA games development," he adds. "We reckon that we don't have anything that will represent more than 5% of our revenue for the coming year, including a AAA release such as Saints Row. And that's why we feel more confident about making this transaction, because we believe we can make a reasonable business out of it. On Tomb Raider, which is the only thing they have announced, they have some amazing plans that I am confident in."
"We will take good care of the people, the IPs, and if we set reasonable expectations, I think we will also be happy with the financial performance on this"
Wingefors observes that these are "very traditional IPs" -- after all, Tomb Raider, Thief and Legacy of Kain all debuted in the 1990s, with Deus Ex following in 2000. As such, the CEO says expectations of any financial return needs to be reasonable. He sees strong potential in the series' back catalogues, opening up the possibility of ports, remakes and remasters, and there are even opportunities for collaborations across the group. But what happens next inevitably comes down to the question of cost.
"Should we make something new? Should we do some licensing, or work for hire? If you have really strong AAA IPs in the group -- and I'm not necessarily talking about Tomb Raider in this case -- that makes that work easier," he says.
"I've been growing up with these IPs. I remember shipping the first Tomb Raider when running my mail-order business back in Sweden in 1996, I guess, on Sega Saturn, and importing it from the UK. It was fantastic, and the same goes with other IPs. And so, for me, it's just bringing something to people that love it. We will take good care of the people, the IPs, and if we set reasonable expectations, I think we will also be happy with the financial performance on this. Could you do things that are more lucrative in this industry? For sure. But that doesn't mean to me that you need to always maximise, and only do things that have the highest potential for the highest margins. If you do that, your business will become quite boring after some time."
Expectations have certainly been a deciding factor in the evolution of Tomb Raider. Despite the critical acclaim and millions of sales for the series' 2013 reboot, Square Enix famously said the game missed expectations -- something it has since said about Crystal Dynamics' Avengers title and Eidos Montreal's Guardians of the Galaxy. Every company has a different process, so how does Embracer Group set realistic expectations for its releases?
"For me, it's about the business risk you're taking, the financial return you're getting out of that. And obviously, when you have an IP such as Tomb Raider, you can look a lot at the historical outcomes. I run my business on absolute numbers, not to percentages. And if you invest whatever, not talking necessarily about Tomb Raider, but a big AAA -- let's say you're investing $150 million and you bring in $300 million, or $250 million. That might be okay. You don't have to do 10X over some period of time. And you can always work with platform holders, you can do collaborations, you can do some de-risking on the financing. Obviously with iconic IPs, you can bring that IP to other media and companies where you can have some more profits coming through."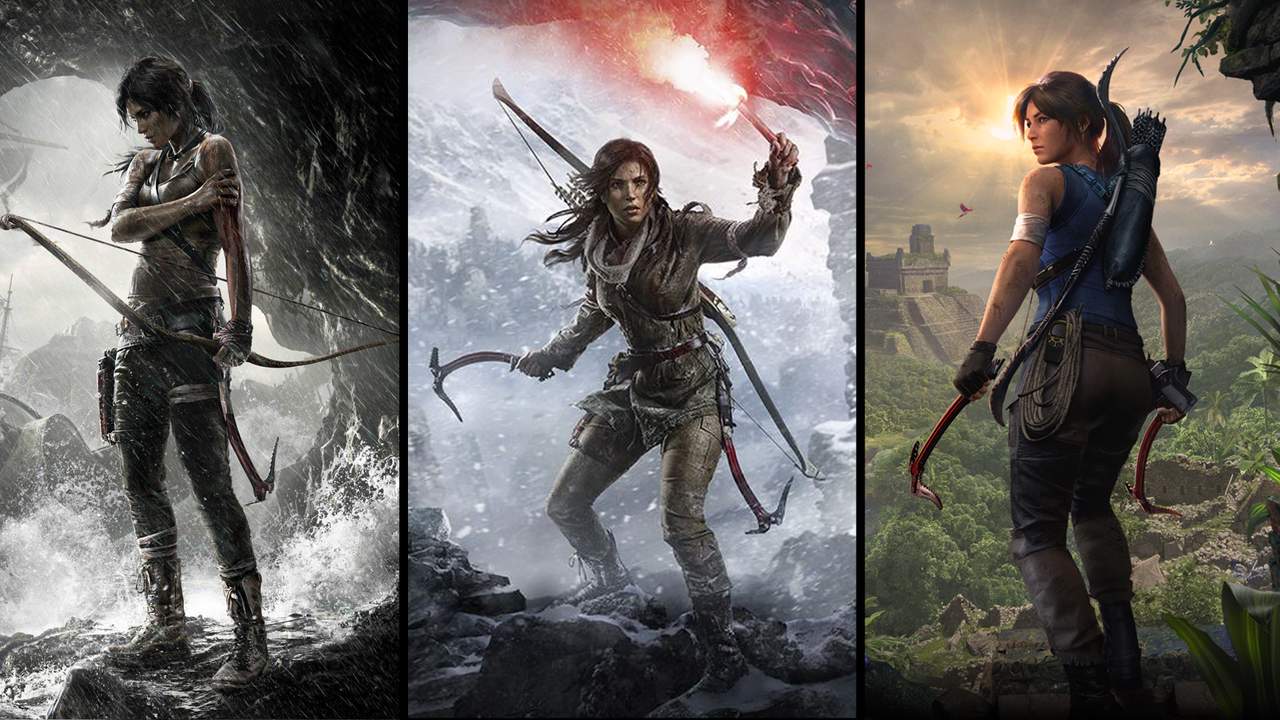 Wingefors stresses that Embracer and its companies think "super long-term" about any IPs they acquire, before sharing more insight into the process. First, a company will begin with remastering work for titles that could benefit from it. These old games are then used to prove whether there is a market for more -- if fans cry out for a sequel, Embracer's businesses are listening.
The group is going through this process with a number of IPs. Wingefors describes THQ Nordic as "still in the remastering/remakes phase" but teases that the publisher will release "some amazing things over the coming years." But such products, he says, take a decade or more to build up to.
"The problem with a few IPs is that the world has moved on," Wingefors says. "Expectations of sequels are quite enormous, and it could be game styles that are very expensive to make nowadays in the modern world. I don't want to highlight a specific IP, but we have some iconic IPs that are difficult to actually find a business case on, because if you do it properly, they cost at least $30 to $50 million to make. And you need to put a very good team on it. So, that makes the business case difficult sometimes."
"My belief is that gaming is a superior way of capitalising or monetising an IP in entertainment, but not necessarily always the best way to market an IP"
It's impossible not to think of a personal favourite: Thief. Immersive sims have struggled to sell in the quantities publishers have hoped for -- hence the likes of Dishonored, Deus Ex and Thief itself being on hiatus. The latter's 2014 reboot was panned, struggling to stand up to the likes of Dishonored, and expectations for any game -- let alone another comeback - have only risen since then.
"I'm not saying that it's for Thief," Wingefors adds. "But that is always something we need to consider. Thief is a fantastic IP. I know there's a huge fanbase for that, so I'm sure my team will look deeply into that, and there is a lot of love for that IP also coming with the transaction."
While buying the studios behind Tomb Raider and Deus Ex are arguably Embracer's biggest to date (in terms of profile, rather than transactional value), it's the non-games acquisitions from December 2021 that are perhaps the most interesting.
During that month, the company acquired board game publisher Asmodee, book publisher Dark Horse Comics, video-on-demand provider Spotfilm Networx, and animation studio Digic -- a far cry from the games developers and publishers Embracer has built its empire with thus far. When asked about the intention behind these deals, Wingefors once again points to the desire to build an ecosystem that supports its other businesses.
Spotfilm, for example, complements the film division at Koch Media, which is not only the publisher of games like Saints Row but also a major film and TV distributor in Europe. Digic, meanwhile, has built a reputation as a supplier of high-quality trailers and other marketing assets -- something Wingefors says there's a shortage of in the games space.
"It just makes sense for us, when we have so many games under development, that we have some internal resources," he says. "We will continue to be using Keywords and most other players, because there is simply a lack of capacity. With that said, it doesn't mean that Digic won't still continue working with many of [its other] clients. That's the rule of all companies coming in. It's not like we're acquiring companies, saying, 'Well, now you can only work internally.' That is not how we operate. But over time, the companies tend to embrace internal work."
Dark Horse is an acquisition Wingefors is particularly passionate about: "I started my business career when I was thirteen, trading comic books, and Dark Horse was actually during that time publishing their first comic books in Sweden, in the early end of the '80s, early '90s. And I got to know Mike Richardson, the founder, CEO. He started as just a comic book shop, 1980, set up Dark Horse, 1986. And I just love his entrepreneurship in that space. Comic books have been the backbone of many of the entertainment industries. Even though the business itself is quite small, comic books are creating new universes and IPs.
"Also on Dark Horse, they are actually complementing the gaming industry. Quite a sizable portion of the revenue is art books and guidebooks, and other kinds of books for the gaming industry."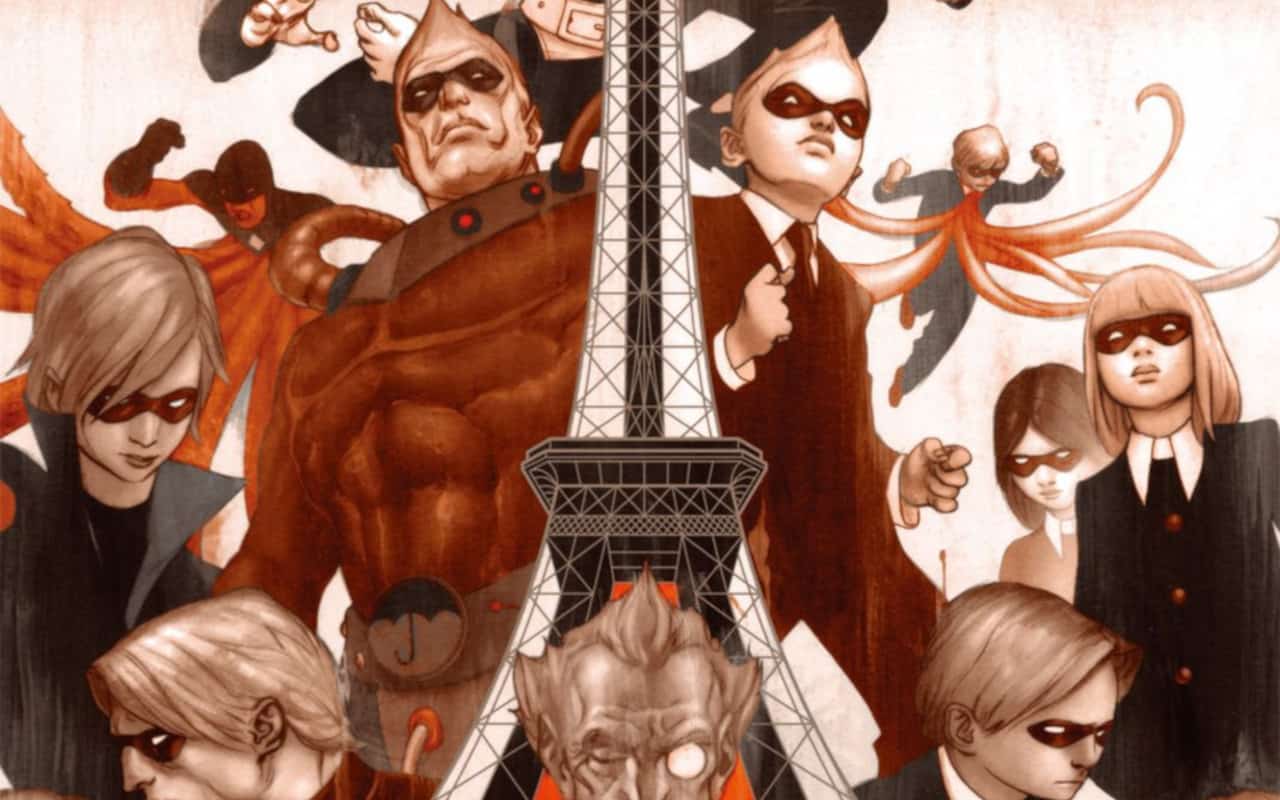 Wingefors also points to Dark Horse's work with major players like Netflix, where IP like Umbrella Academy have been turned into hit shows: "They're not really allocating any capital, they're not taking any business risks, so it's not a significant profit coming out from that, but they do create a lot of IP value from that, and I think it's very interesting for us to learn from. And we can potentially put a number of gaming IPs into that pipeline in the future."
Embracer branching into non-games spaces, particularly film and book publishing, is part of a shift in the upper echelons of games publishing. Companies such as PlayStation, Nintendo, Ubisoft and Sega are all pouring more time into transmedia strategies and bringing their IP into other forms of entertainment -- PlayStation with its Uncharted movie and upcoming The Last of Us HBO series, Sega with its smash hit Sonic The Hedgehog films, and so on. Wingefors expects this to continue and, given the number of IP Embracer owns -- around 850, the CEO estimates -- it makes sense for the group to explore this too.
"It's not like we're acquiring companies, saying, 'Well, now you can only work internally.' That is not how we operate. But over time, the companies tend to embrace internal work"
"My belief is that gaming is a superior way of capitalising or monetising an IP in entertainment, but gaming is not necessarily always the best way to market an IP, and I think TV and film is a fantastic way of building an IP," he says. "Combining them is highly interesting for us. With that said, we don't have to own any film studios or film production companies, so now we're trying to learn. We are learning from Dark Horse, we're learning from other collaborations with Hollywood that are in place across the group. The problem with Hollywood is that it's not very profitable, and it's quite a high business risk. So, you need to be cautious. To organically set something up has historically been a challenge for our companies across the group, that they're trying to enter an entirely new field. People in general have been struggling."
Expanding beyond games will also help Embracer Group with the diminishing effect of the pandemic boost, as players increase their spending on other forms of leisure and entertainment. While Wingefors does not believe the 'new normal' has been fully defined, he maintains there is still a great interest in gaming. And the industry is still attracting a lot of investment, such as the $1 billion stake Embracer Group sold to Saudi Arabia's Savvy Gaming Group -- something Wingefors defended at length shortly after we spoke to him.
"The pandemic found a lot of new players and audiences across the world that enjoy games, and find gaming very social and entertaining," he says. "I still believe there will be growth in the gaming industry this year, and even though a few KPIs showed weakness in the first quarter, there are some other KPIs showing better progress. So, I'm optimistic. I think the underlying market is very strong. PC gaming is greater than ever. I think there is a continued super demand for PlayStation 5, Xbox, and a strong demand for Nintendo, and people can't get enough of mobile gaming.
"And again, board gaming, it's a corner market, but for us very important. It has been a super strong trend globally in the past decade. Board gaming has become a phenomenon, to meet up, to hang out with friends, and this was way before the pandemic."
"So, I truly believe in this highly physical interaction of gaming as well. And in that market, we believe it will be flat this year, then we will see continued growth for the years ahead."