THQ Nordic net sales rose 713% to $447.6m in 2018
Publisher now has 77 games in development, including 48 unannounced projects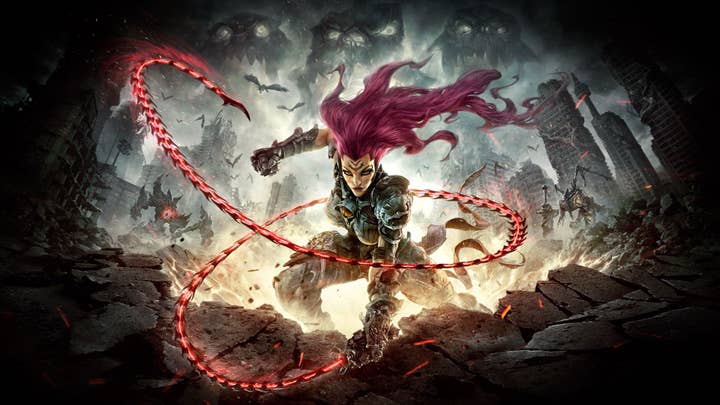 Growing publisher THQ Nordic has released its interim financial results for 2018, showing dramatic increases across the board.
For the 12 months ended December 31, the company reports net sales of $447.6 million, up an impressive 713% year-on-year from $55.1 million. EBITDA rose by 257% to $105.7 million, while operational EBIT rose 139% to $52.5 million.
As with all THQ Nordic's results this past year, the significant year-on-year increases can largely be attributed to its acquisition of Koch Media/Deep Silver last February, now reaping the revenues from that publisher's titles.
The year's takings were boosted by a particularly strong fourth quarter, with total net sales from games coming in at $59.9 million -- more than each of the previous three quarters, which peaked with net sales of $52.5 million in Q2.
In Q4, THQ Nordic's titles accounted for 64% of the total net sales at $38.2 million, while games from Deep Silver and Coffee Stain generated $20.3 million and $1.5 million respectively.
Total net sales for the whole company in Q4 came in at $149.6m, up 441% from $27.7 million last year. EBITA rose more than doubled to $35.4 million, while operational EBIT rose 84% to $21.1 million.
In his statement, CEO Lars Wingefors described the last three months of 2018 as "a stable quarter with continued growth", and attributed much of the success to the release of Darksiders 3.
He said the game has not only performed within expectations, it has already recouped all the costs of development and marketing. This year, several DLC add-ons will be released to "give the game a further boost", with Darksiders firmly established as "one of the Group's key IPs."
Wingefors notes that Deep Silver had no significant releases during the fourth quarter, but this is largely because it's gearing up for this week's release of Metro Exodus, which he describes as "the Group's biggest release so far."
The CEO added: "We look forward to our most exciting year ever. By the end of the quarter, we had a record 77 games under development. 48 of these are still in the pipeline waiting to be announced, including a few that are scheduled for release in 2019."
The publisher's financial report also gave an insight into the size of the company. By December 31, THQ Nordic employed 1,142 people, up from 233 the previous year -- again, the acquisitions of Deep Silver and Coffee Stain were significant contributors.
It was also working with 1,484 game developers by the end of the quarter, including 613 internal staff and 871 at third-party studios.
Wingefors said the firm will "continue to patiently execute on our M&A strategy", as demonstrated with the announcements that it has acquired Australian publisher 18Point2 and Kingdom Come: Deliverance developer Warhorse Studios.