"There's no better environment than AAA to develop your skills"
Playground Games' Nick Duncombe discusses the benefits of working at an established studio rather than forming your own ahead of his UKIE Careers Bar talk
When starting out as a games developer, the prospect of independence and complete creative control is perhaps the most inviting one. But don't discount the advantages of working in AAA.
That's according to Nick Duncombe, resource manager at Playground Games. Now, of course he would say something that - he already works for the AAA studio behind Xbox's best-selling Forza Horizon series. But he observes that new developers in particular can learn a lot more from the veterans already making games than finding their own feet with independent projects.
His comments come ahead of next week's GamesIndustry.biz Career Fair, where Duncombe is one of several speakers set to offer thousands of aspiring game makers advice during the UKIE Careers Bar. Many of those who attend his talk will no doubt be considering forming their own start-up, but the Playground exec urges them to choose their path carefully.
"There are many benefits to joining a AAA studio but in my opinion, there is no better environment to develop your skills," he tells GamesIndustry.biz.
"Playground Games currently has over 175 developers. Most are industry veterans who have worked around the globe on a huge variety of games. If you're serious about becoming a better developer, then sitting next to these people and learning from them is where you want to be."
"You might have a greater say if you're part of a team of five developers, rather than five hundred, but ultimately you still need to pull together as a team to ship a game
The barrier to entry for anyone wanting to found their own studio is pretty much minimal nowadays, as the entrants in this year's Tranzfuser contest have proven. With such promising new talent eagerly learning both the business and creative sides of games development - plus the ever-present stories of crunch in the AAA space - you would be forgiven for thinking it might be getting harder for the likes of Playground to recruit. While Duncombe says his studio "hasn't seen a decrease in applications" he acknowledges that "finding the best talent is always a challenge."
And yes, it might be true that independent developers have a more obvious say in the direction of their project, but the contributions made by staff at a studio like Playground might not be as different as you think.
"Video game development is a team effort," Duncombe asserts. "You might have a greater say if you're part of a team of five developers, rather than five hundred, but ultimately you still need to pull together as a team to ship a game."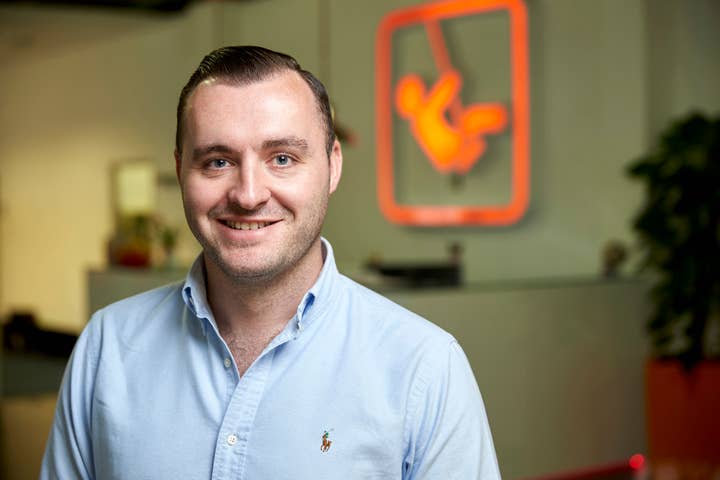 Other independent developers GamesIndustry.biz has spoken with over the years point to the rapid turnaround when it comes to projects they work on as another advantage over AAA, but Duncombe argues this can be viewed as a balance between "quality over quantity."
He acknowledges that Forza Horizon 3 took two years to develop, but the title was released to critical and commercial success, with an avid community still enjoying the expansions and a Metacritic rating of 91. Not all independently developed titles enjoy quite so warm a reception.
Of course, even if they hope to eventually work for Playground, Bungie, Blizzard or any other AAA studio, graduates may well assume that they need years of experience to even apply - experience that can be gained, to an extent, by going independent. Duncombe says this is not the case.
"Some roles do require experience, but already this year we have hired many graduates from universities including Abertay, Staffordshire, Derby, NUA, Hertfordshire and NHTV Breda to name a few," he says.
"To impress us at interview, other than meeting the required level of skill, we like to see passion and preparation. This can be personal work in addition to university and commercial work, researching your peers at Playground or having played our titles and being able to talk in-depth about them."
Most AAA developers also entice new talent with the promise of different perks and rewards for their staff - something we've learned a lot more about when compiling our first ever Best Places To Work Awards. Playground is much the same, but at the end of the day Duncombe says the real benefit is your finished project reaching a far higher profile than most indie games can ever dream of.
"Seeing your game in stores, on giant booths at game conferences and ultimately having millions of people play and engage in a game that you have worked on is the greatest feeling."
Duncombe is one of several industry experts speaking at the UKIE Careers Bar during next week's GamesIndustry.biz Career Fair. Both will be found at EGX 2017, hosted in Birmingham's NEC. You can find the full line-up of speakers here.