The Five Games of Guha Bala | Podcast
Latest episode explores the career of the Vicarious Visions and Velan Studios co-founder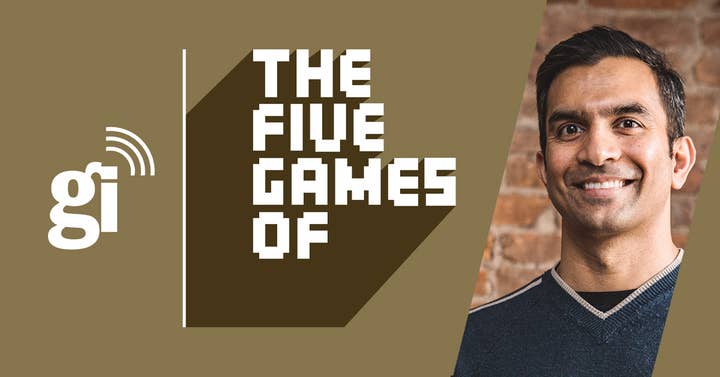 Our Five Games Of podcast is back, once again charting the evolution of the industry through the careers and games of prominent developers and more.
This month's guest is Guha Bala, co-founder and president of Mario Kart Live: Home Circuit developer Velan Studios, perhaps best known for the work he and his team accomplished at Vicarious Visions -- another studio he co-founded.
Bala's career stretches back as far as 1996 point-and-click adventure Synnergist and cover a variety of often experimental play patterns, such as instrument-based rhythm action games and toys-to-life.
Join us as well look at the rise of fall of dedicated gaming handhelds, plastic guitars, toys-to-life, augmented reality and more. We previously gave you a sneak peek at his thoughts on AR and insight into the development of Mario Kart Live here.
Title music by Juilan Villareal.
You can listen to our latest episode below, subscribe to our RSS feed, or download the file directly here. It is also available via Spotify, iTunes, Google Play, Stitcher, Overcast, Player FM, TuneIn and other widely-used podcast platforms.
Don't forget to check out the latest episodes of our other spin-off The Game Developers' Playlist, all episodes of which are on the same podcast feed.
The weekly news show will be back on Monday.