The Division 2 "is like a second marriage"
Massive's David Polfeldt talks us through his team's 'endgame first' mentality and why the first Division could last longer than we expect
When Ubisoft announced Tom Clancy's The Division 2 at E3 earlier this year, it frequently promised the sequel to its shared world shooter would have a beefier endgame.
Far from simply appealing to fans willing to devote their leisure time to this upcoming title, this was a recognition of perhaps the greatest challenge these games face: keeping players engaged for years beyond launch.
Titles like The Division are mammoth productions, larger perhaps than the likes of Assassin's Creed, in that they need to cater to millions of players simultaneously and populate a vast online world with enough content to keep that audience active.
While it may not have grabbed the world's attention in the way that Activision's Destiny did, Ubisoft reports The Division has fared well and still enjoys a healthy active playerbase - in fact, this was growing in the months leading up to E3.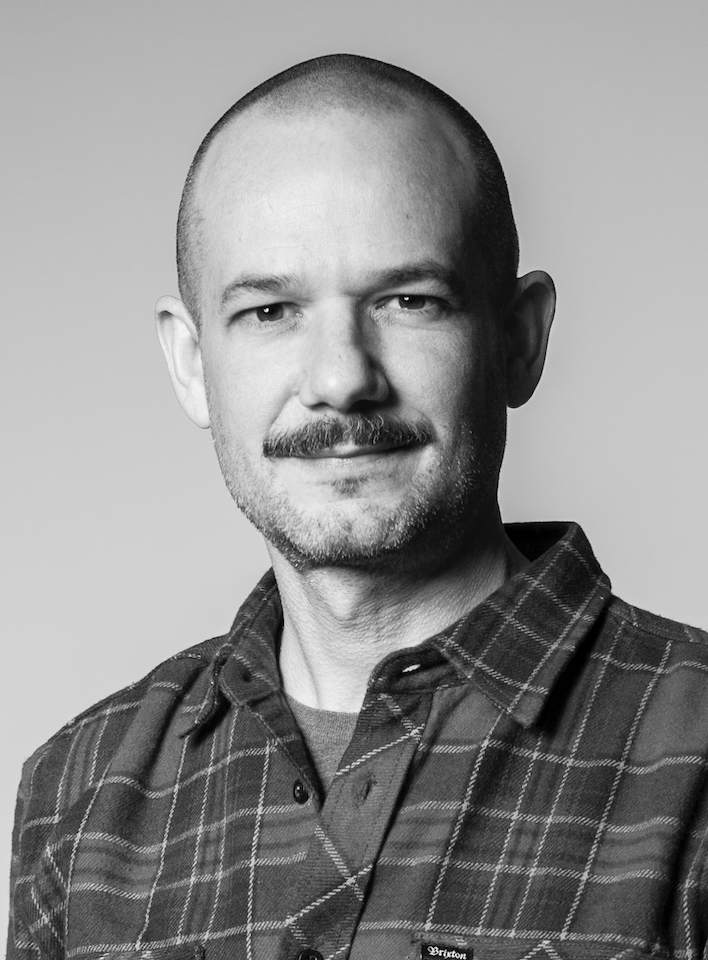 We caught up with David Polfeldt, managing director of The Division developer Massive Entertainment, and he offered an interesting analogy for how his team has tackled this new project.
"It's like a second marriage," he tells GamesIndustry.biz. "The first time you marry, you're probably happy enough just to fall in love and see what happens. If you're in your second marriage, you probably know a little bit more about what's going to follow after the infatuation. You pay more attention to how it's going to develop over a longer period of time.
"That's really the difference - we now know there's a huge expectation on the game, not just as it is on launch day, but in year one, year two and even year three, which we're in now with a bigger playerbase than we've had in a while. We're... I wouldn't say less naïve, but we're much more aware about the fact that it's a long relationship.
"We now know there's a huge expectation on the game, not just as it is on launch day, but in year one, year two and even year three... We're much more aware about the fact that it's a long relationship."
"It's easier to project yourself into the future and go, 'yeah, this feels fine in the beginning but what about after one year, two years? How's this going to work?' That's where we started when making our design choices, from the perspective of how's this going to work in the long term? What are people going to enjoy after two years of playing the game? From there, you can work backwards towards the 'falling in love' part, which is actually what the campaign is - it's just a long love story. In our case, I think it's going to be longer than the first one."
This must put a significant strain on the studio. Not only are they trying to make their second marriage work, but their ex-wife is still very much present and has her own demands - i.e. there's still an active audience for the original Division that needs to be kept engaged.
"You're right, that doesn't work, does it?" Polfeldt laughs. "It's true, though. The Division is still a pretty big project in and of itself, The Division 2 is enormous - and then we're building [James Cameron's] Avatar in the studio as well, plus Snowdrop, which is being used by quite a few Ubisoft games now. It really is a lot.
"But we often remind ourselves this is the spotlight we wanted to be in. If you're a football player and you want to play in the Champions League, you're not going to complain when you realise there's a lot of pressure there. In one way, I'm actually looking forward to it more because the spotlight is so big now and the expectations are so high, but this is what we've dreamt about. I've been in the games industry for 20 years and it's been something we always fought for."
As Polfeldt says, Massive Entertainment is more than prepared for the new nuptials thanks to the learnings from its previous commitment. In fact, there is plenty of tangible data that shows what did and didn't work with the first game, and not only has this been instrumental in ensuring that playerbase doesn't diminish as rapidly as it might, but it also sets up The Division 2 to do an even better job at retaining gamers.
"If you're a football player and you want to play in the Champions League, you're not going to complain when you realise there's a lot of pressure there"
When asked for examples of what the data has taught Massive, Poldfeldt says it's "a million small things" but addressing each has had a noticeable impact on the experience of playing the first game. For instance, it's natural to see a slight drop-off in the number of players who complete each main mission as people lose interest at various points in the campaign. However, Massive noticed a significant drop between two particular missions and couldn't understand why.
"At first we thought it was difficulty, but we explored that and it wasn't," Polfeldt recalls. "Then we realised it was a really simple UI problem: people wanted to go to the next mission, but they didn't really know where it was on the map. It was solved very easily by being more specific with the UI, explaining to people that here's where your adventure will continue as and when you want to.
"There are thousands of small things like that and they're quite fun to catch, because you feel like craftsmen really polishing your product until it becomes perfect. Those are very rewarding to do, and for the gamer they're instant gratification - 'oh, you fixed that one thing that really annoyed me, but what about... oh, that's fixed too'. Gradually you get to a very nice, polished state of the game."
There are larger issues to address as well. For The Division, Massive assumed that the DLC should focus on adding new game modes, but soon learned players were more hungry for additional content: new areas, and missions that could be played solo.
"Part of me thinks maybe The Division should remain live and The Division 2 is an alternative path for some people"
"That was a bit surprising to us because we weren't expecting that," says Polfeldt. "Sometimes you see these big strategic data points that actually transforms how we think about the game. Others are just fine details, and you can find any manner of things in between those."
A far greater challenge for Massive is converting those avid Division players over to its sequel. Given that many will have invested up to three years into the first game, there needs to be plenty of incentive to warrant starting all over again - more than just the new setting of Washington, D.C.
Fortunately, the seeds for this have already been sown. Ubisoft has announced the game has been built on a greatly improved version of the Snowdrop Engine, which enables some of the features and mechanics gamers requested but were technically impossible to add to The Division.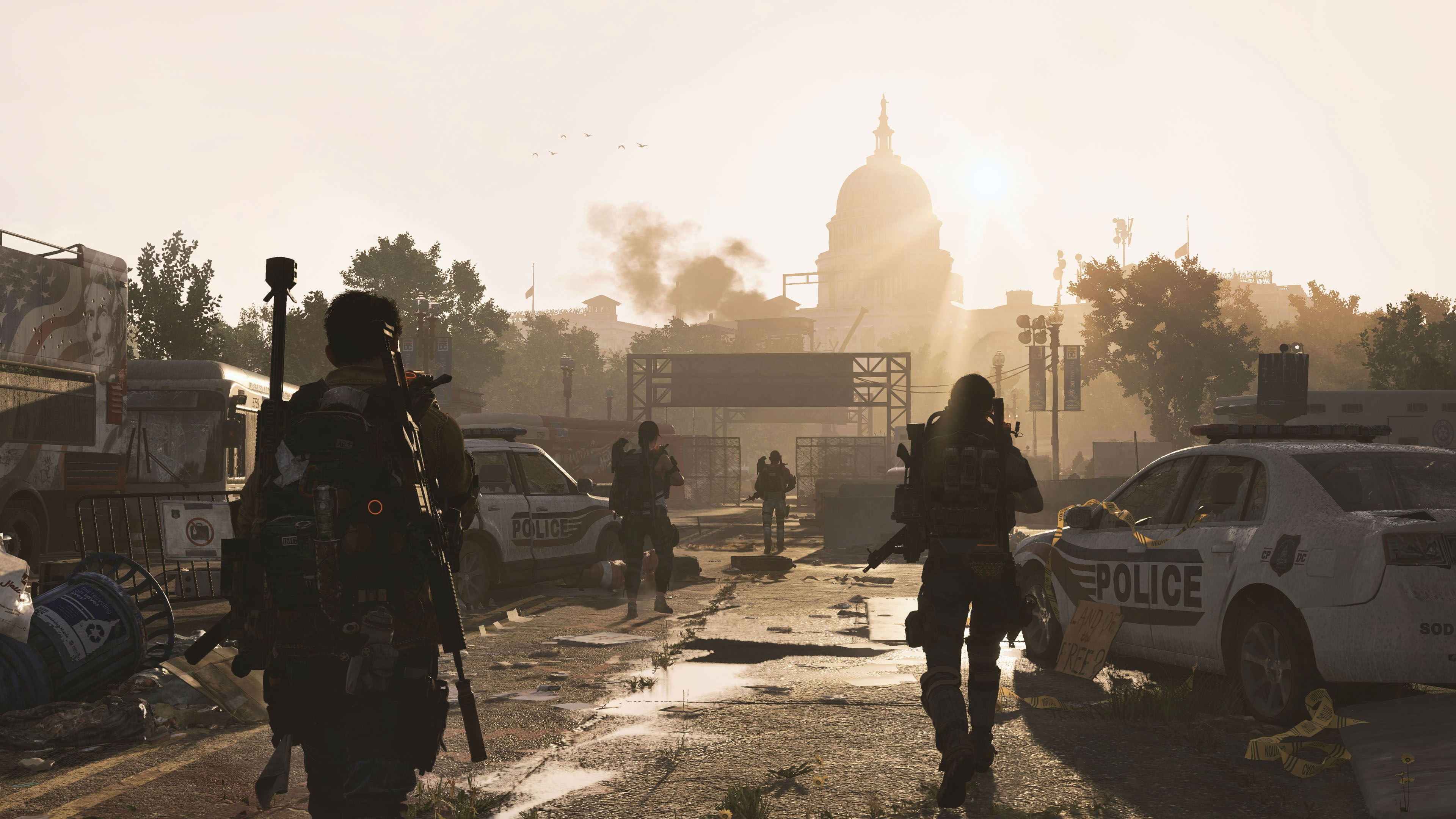 Secondly, the firm is experimenting with 'transition programs' like Shields, a set of accomplishments that can be unlocked in The Division to yield rewards for use in The Division 2. And Polfeldt believes there will be a natural urge to shift over to the new title when it arrives next year.
"It's been three years between The Division and Division 2," he says. "I think there's a lot of interest in trying a similar type of mechanic but in a new way. I'm pretty sure people are curious about the new one."
Ubisoft has also stressed that the launch of The Division 2 does not necessarily mean the original will be instantly shut down, with another spokesperson telling us that Massive "will be supporting The Division in the long-term."
Polfeldt is particularly keen to see how well the first game fares after the sequel is released, adding: "Part of me thinks maybe The Division should remain live and The Division 2 is an alternative path for some people. I don't know what will happen, I think we need to remain very open-minded about that."
Massive not only needs to strive to retain the loyal audience it's spent three years building, but must also do what it can to ensure they don't get distracted by rival titles. Between now and The Division 2's release in March 2019, gamers will have the option of diving into Destiny 2: Forsaken, Fallout 76 and Anthem - not to mention the plethora of similar titles already live.
But given how robust The Division has proven to be since 2015, Polfeldt is confident the sequel is also unlikely to suffer.
"I was expecting to see more of an impact on our playerbase," he says, referring to past rival releases. "It's one of the things that has surprised me with The Division: people play a lot - in fact, we have a larger playerbase now than we had six months ago. We're not particularly impacted by what other games are doing - that's been a bit of a surprise to me, because I would have expected that when something huge launches, obviously players play more than one game so I was expecting to see more ups and downs in the playerbase. But it's growing - it's a mystery to me, but it's working out quite well."
He concludes: "Honestly, I pay less attention to other games than people might think. I don't feel I'm competing with anyone except our own perfectionism. It sounds very tunnel-visioned, but I think most games developers are like that - you're aware there are other things going on, but you're not focused on them."