Tencent reportedly gives up on Arena of Valor
Update: Tencent spokesman denies reports overseas marketing and sales team were disbanded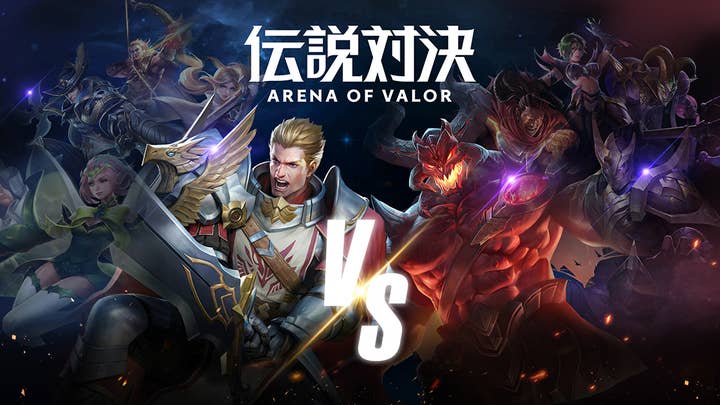 Update, June 5, 2019: Arena of Valor developer TiMi Studio Group, a subsidiary of Tencent, has denied reports the game was left to "live or die on its own" after a lacklustre performance.
In an interview with Bloomberg, overseas marketing director Vincent Gao said Tencent has never had a team stationed in Europe, and even planned to expand its unit in North America.
Original story, May 28, 2019: Chinese games giant Tencent has allegedly abandoned plans to grow Arena of Valor in the West.
Sources tell Reuters that the company has even disbanded the game's marketing team in the US and Europe and is reconsidering its strategy for overseas territories.
Arena of Valor, which is a Westernised version of Tencent's flagship MOBA Honor of Kings, was released in 2017 but has struggled to gain the traction the original enjoys back home in China.
In a piece written for GamesIndustry.biz, Mintegral's Jeff Sue cited Sensor Tower data showing the game had only generated $3 million in its first year -- a figure Honor of Kings manages on a daily basis.
The game reportedly only has 100,000 daily active users in Europe and 150,000 in North America, with one of Reuters' sources claiming: "In those markets, we really are just letting it live or die on its own course."
The game's struggles are attributed to missteps in the game's development and Tencent's marketing strategy, as well as a rift with League of Legends developer Riot Games.
Employees at Riot, which is 100% owned by Tencent, have complained that the game is essentially a rip-off of League of Legends, and the relationship between the two firms became further strained when Tencent used notable League players to promote Arena of Valor and its esports tournaments.
Riot's complaints eventually triggered a two-month freeze in marketing for Arena of Valor, after which the developer was given the right to veto the use of selected celebrity gamers and even review all marketing plans.
Other factors included the fact that hardcore gamers in the West prefer desktop-based games like League, whereas Honor of Kings thrives on mobile platforms like Tencent's WeChat and QQ.
Despite Arena of Valor's struggles, Tencent continued to pour more efforts and resources into it, with one source saying the firm "burnt a lot of cash" on the game, offering the example of a $4.5 million tournament where one of the top prizes was a Tesla car.
Tencent is now turning to more Western-developed independent games -- its acquisition of Swedish studio Sharkmob being a prime example -- and the WeGame X platform on PC, which is currently in its testing phase.
GamesIndustry.biz has reached out to Riot and Tencent for comment.
Additional reporting by Haydn Taylor