Tencent stealth launches international version of WeGame storefront
WeGame X platform is available but still in "testing" phase, the Chinese publisher confirmed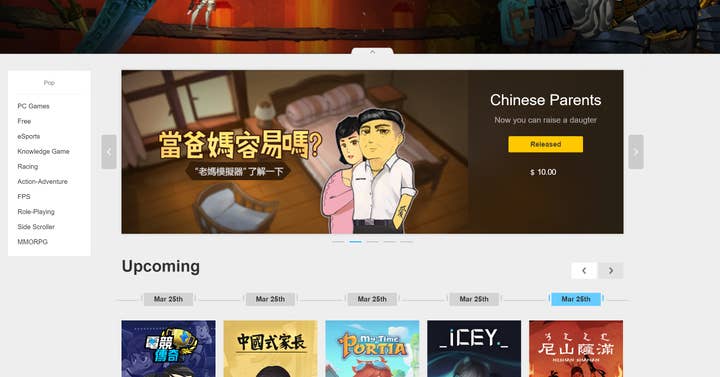 Tencent has launched the international version of its WeGame storefront, adding another significant competitor in the increasingly crowded online distribution space.
The store, which is called WeGame X, launched with almost no fanfare from Tencent, which has the resources to become a major competitor to Steam and the Epic Games Store.
WeGame X is marked as "Early Access" on the official site, and a Tencent representative told Abacus News that it is, "testing [the platform] to serve its global users."
"We hope with the maturation of this product, we can bring more Chinese games overseas to cater to multiple gamer demographics," the representative said.
At the time of writing, WeGame X had a catalogue of 30 games, the majority of which are from Chinese developers. As Tencent suggested, the storefront appears to be a work in progress at this point.
Tencent's plans to bring WeGame to a global audience became clear in July 2018. Before now, it was only available in the company's home territory of China.
While WeGame X has a small catalogue at present, Tencent has invested to varying degrees in a host of developers and publishers around the world -- including Riot Games, Epic Games, Ubisoft, and Paradox.