Tencent reportedly driving Huya and DouYu to merge into livestreaming giant
Merging Chinese Twitch rivals would create a business worth $10 billion with 300 million users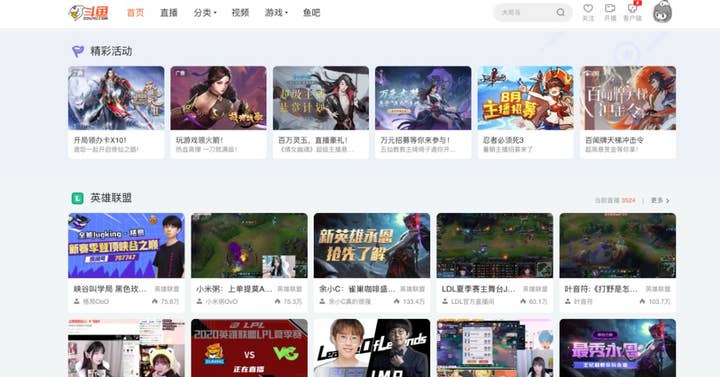 Tencent is reportedly pushing for a merger between two leading games-focused livestreaming sites in China.
Sources close to the matter say the aim is to merge Huya and DouYu create a single business that dominates the streaming space in the region, according to the South China Morning Post.
Such a merger would create one company with more than 300 million users, and a market value of $10 billion.
Tencent has spent the past few months driving the discussions between the two companies, although the details are not yet final.
The SCMP's sources claim that, despite the merger, the two companies would keep their branding and their platforms, while working more closely with Tencent's eGame esports site.
Tencent giant ows 37% of Huya and 38% of DouYo, and wishes to become the largest stakeholder in the combined company that would result from the merger.
Earlier this year, the company became the largest shareholder in Huya after taking a $262 million stake, establishing Tencent as the dominant presence in the Chinese streaming market.
This merger would cement that position, given Tencent more control of games streaming in China, a market reportedly worth $3.4 billion.
In other Tencent-related news, President Trump has signed an executive order that will attempt to block all transactions between the US and Tencent.
However, the LA Times has reported that this will not affect games companies.