Tencent proceeds with Huya and DouYu merger
The agreement is expected to close during the first half of 2021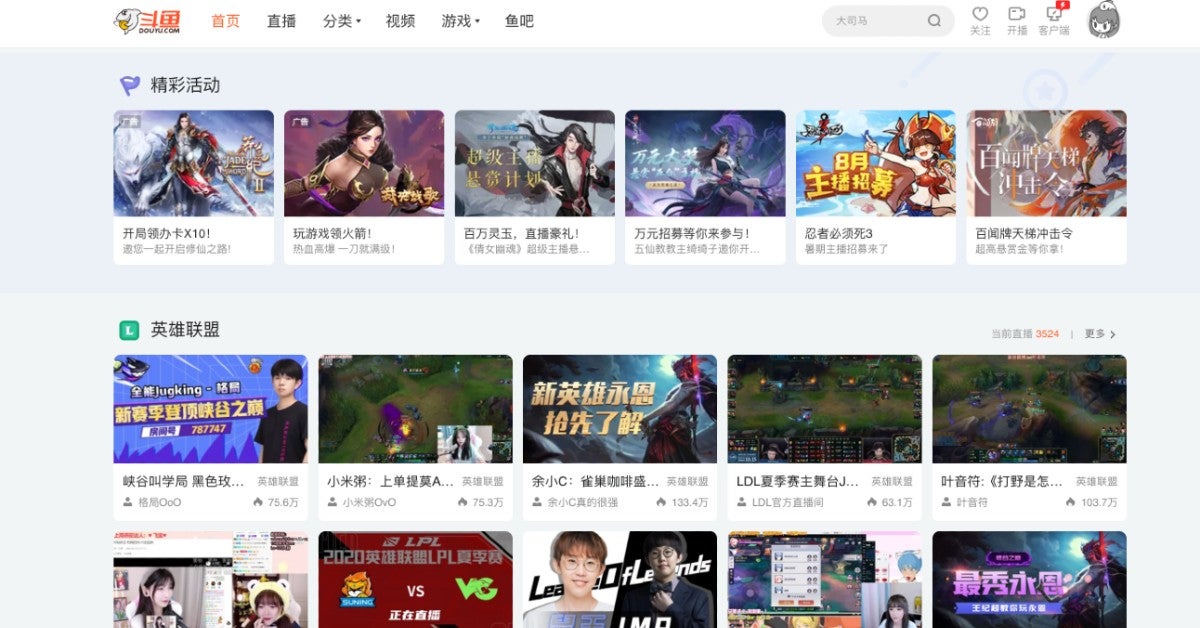 Chinese live streaming platforms Huya and DouYu have entered an agreement to merge.
As a result of the merger, which is expected to close during the first half of 2021, DouYu will become a wholly-owned subsidiary of Huya.
The deal was mediated by Tencent, which is a majority owner of Huya and also has a 38% stake in DouYu. The Chinese tech giant will own a 67.5% stake in the newly merged company.
As part of the agreement, Huya "will acquire all the outstanding shares of DouYu, including ordinary shares represented by American depositary shares, through a stock-for-stock merger," the announcement said.
Huya and DouYu CEOs, Rongjie Dong and Shaojie Chen, will both remain in their positions as co-CEOs of the new firm once the merger has closed.
Huya is the largest live streaming service in China, reporting 168.5 million monthly active users on average during Q2 2020, according to its latest financial results. Meanwhile, DouYu averaged 165.3 million users during Q2 2020. Once merged, the newly created company will largely dominate the streaming space in China.
News of the merger first emerged in August, with Tencent starting to pave the way for it by acquiring one million Huya shares to become a majority owner. Tencen first acquired a controlling stake in Huya back in April.