Tears of the Kingdom drives Nintendo sales up 50% year-on-year
Latest Zelda game has sold 18.51m units, Super Mario Bros Movie reached $1.34 billion in box office revenues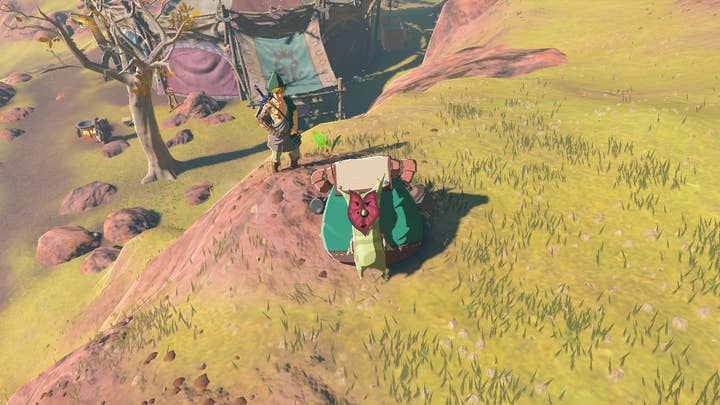 Nintendo has released its financial results for the three months ended June 30, 2023, therefore including the release of The Legend of Zelda: Tears of the Kingdom.
Unsurprisingly, the Japanese company has had a very successful quarter, but hasn't revised its forecast upwards for the full year.
The numbers
Net sales: ¥461 billion ($3.22 billion, up 50% year-on-year)
Operating profit: ¥185 billion ($1.29 billion, up 82.4% year-on-year)
Ordinary profit: ¥253 billion ($1.77 billion, up 52.2% year-on-year)
Net profit: ¥181 billion ($1.25 billion, up 52.1% year-on-year)
Nintendo Switch hardware sales: 3.91 million units (up 13.9%, reaching 129.5 million units in lifetime sales)
Nintendo Switch software sales: 52.21 million units (up 26.1%, reaching 1.09 billion units in lifetime sales)
The highlights
Nintendo has had success across the board during its Q1 for FY2024, with Zelda: Tears of the Kingdom selling 18.51 million units as of June 30 (the title released on May 12).
Sales across its video game platform business segment (which includes hardware, software both physical and digital, and accessories) was up 44.6% year-on year, reaching ¥427 billion ($2.99 billion).
The Super Mario Bros Movie also contributed to Nintendo's good performance during the quarter, with the company saying it "positively impacted sales of Mario related titles." That included Mario Kart 8 Deluxe selling an additional 1.67 million copies during the quarter, bringing its lifetime total to 55.46 million units sold.
But that also included its mobile segment, with Nintendo saying that the combination of "high level of audience engagement" with the film as well as increased income from royalties helped drive its mobile and IP-related business segment to ¥31.8 billion ($222 million) in sales, a 190.1% rise year-on-year.
The Super Mario Bros Movie has been seen by over 168 million people worldwide as of July 30, Nintendo said, with box office revenue reaching $1.34 billion as of July 26. That makes it the "highest ever for an original film based on a video game, and the second-highest for an animated film," the firm said.
Looking at hardware, the Nintendo Switch sold 3.91 million units during the quarter, a 13.9% increase year-on-year, with the OLED model representing the wide majority of the sales (2.83 million). Meanwhile, software sales were up 26.1% over Q1 FY2023 to 52.21 million units.
Looking at its digital performances, the platform holder noted "good sales of downloadable versions of packaged software for Nintendo Switch and increased sales related to Nintendo Switch Online," which led to digital sales growing 35.9% year-on-year to ¥119 billion ($832 million).
"By continuing to convey the appeal of Nintendo Switch, we try not only to put one system in every home, but several in every home, or even one for every person"
Looking ahead, Nintendo expects the full financial year ending March 31, 2024 to reach ¥1.45 trillion ($10.1 billion) in sales, which would represent a 9.5% dip over the previous year. This was unchanged from the forecast announced back in May 2023 when it published its full year result for FY2023.
The platform holder highlighted its intention to keep focusing on the Nintendo Switch, despite rumours of new hardware earlier this week.
"For hardware, by continuing to convey the appeal of Nintendo Switch, we try not only to put one system in every home, but several in every home, or even one for every person," Nintendo said. "Another objective is to continually release new offerings so more consumers keep playing Nintendo Switch even longer and we can maximize hardware sales."
As part of this strategy, Nintendo mentioned the recent release of Pikmin 4 and the upcoming launches of Super Mario Bros Wonder, Super Mario RPG, as well as Pokémon Scarlet and Violet DLC.
"Other software publishers also plan to release a wide variety of titles, and we will work to invigorate the platform by supplementing existing titles with a continuous stream of new titles and add-on content," Nintendo added.
Sign up for the GI Daily here to get the biggest news straight to your inbox