Zelda, Pikmin 4 and Game Boy headline Nintendo Direct
Last night's presentation also included surprise release of Metroid Prime Remastered, release date for Advance Wars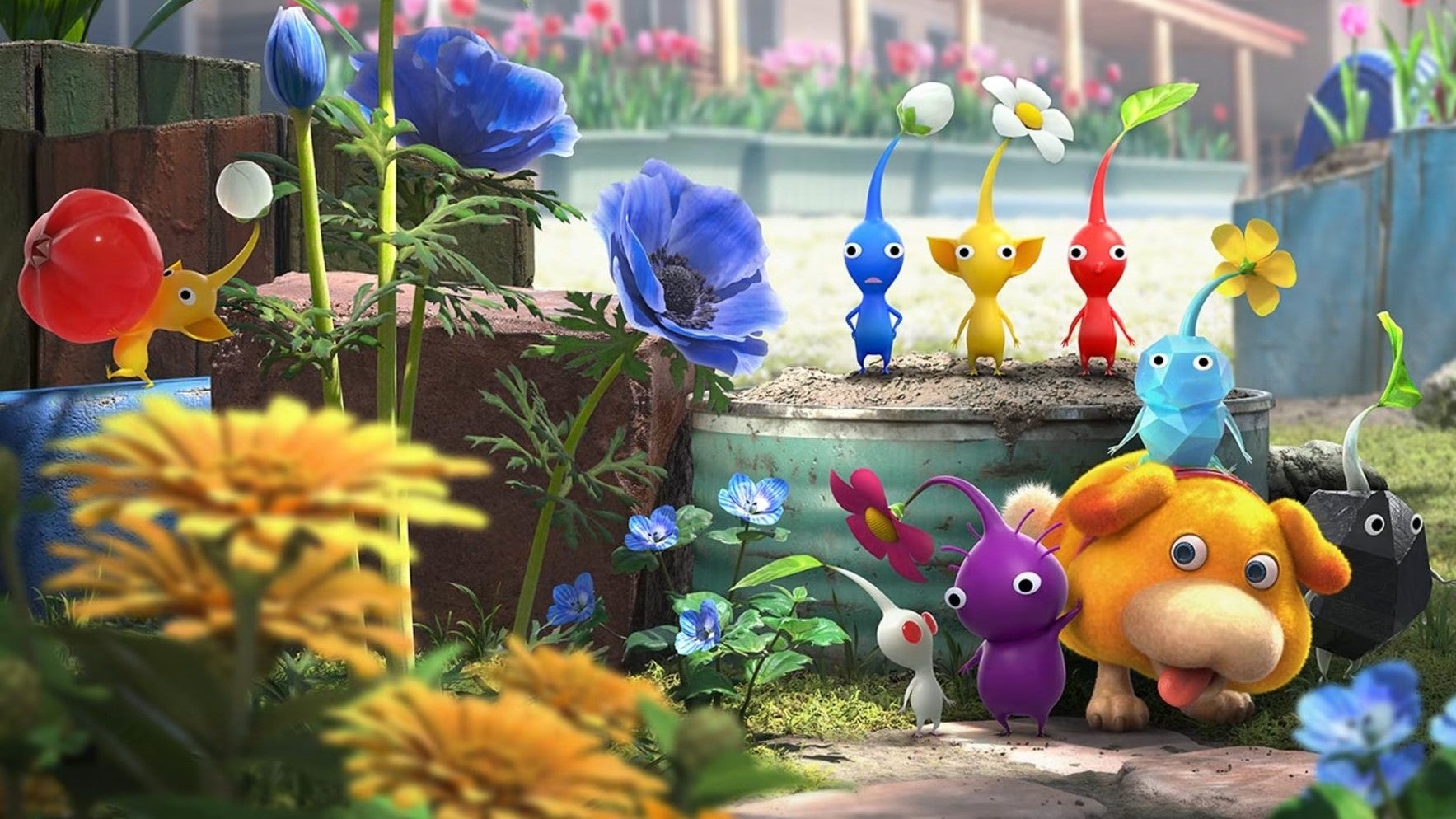 Sign up for the GI Daily here to get the biggest news straight to your inbox
The first Nintendo Direct of the year aired last night, offering plenty of release dates, several surprises, and another glimpse of The Legend of Zelda: Tears of the Kingdom.
The trailer for the sequel to Breath of the Wild showed off more gameplay, before Nintendo reiterated the May 12th release date and confirmed the $69.99 price tag that was reported earlier this week when a listing was erroneously posted to the Nintendo eShop.
Elsewhere, there was the addition of Game Boy and Game Boy Advance games for Nintendo Switch Online subscribers, the arrival of Metroid Prime Remastered, a first look at Pikmin 4 ahead of its July launch, confirmation of a new Professor Layton game, and more.
Here's everything that was announced in last night's Nintendo Direct:
Pikmin 4 will launch for Switch on July 21st, 2023. The game will once again see players directing Pikmin around large environments, this time with a dog-like creature to assist them.
Nintendo finally gave a new release date for Advance Wars 1+2: ReBoot Camp, with the remake of the Game Boy Advance titles due on April 21. It was previously due to release on April 8, 2022, but was delayed following Russia's invasion of Ukraine.
A range of Game Boy and Game Boy Color games are now available to Nintendo Online Switch subscribers, including Zelda: Link's Awakening DX, Super Mario Land 2, Metroid 2, and Tetris. More games will be added later, including The Legend of Zelda: Oracle of Ages and Oracle of Seasons.
Meanwhile, Nintendo Switch Online + Expansion Pass subscribers also get access to Game Boy Advance titles, include the original WarioWare, Zelda: The Minish Cap, Mario Kart Super Circuit and Mario & Luigi: Superstar Saga. Upcoming titles include Metroid Fusion and the original Fire Emblem.
A remastered version of Gamecube hit Metroid Prime launched last night, complete with new a control scheme that accounts for two analogue sticks.
Samba de Amigo returns this summer in a new rhythm action game, Samba de Amigo: Party Central, the first sequel to the 1999 Dreamcast title.
Capcom will released a remastered Ghost Trick: Phantom Detective this summer, reviving the acclaimed DS game.
A new Professor Layton game – Professor Layton and the New World of Steam – was confirmed to be in development, and is due for release this year.
Layton developers Level-5 also showed off a new sci-fi RPG, Decapolice, which will also launch before the end of 2023.
There will also be a new entry in Level-5's Fantasy Life series, The Girl Who Steals Time, which will launch later this year.
Bayonetta Origins: Cereza and the Lost Demon, the Alice in Wonderland-themed prequel to PlatinumGames hit action series, was dated for March 17.
A new narrative adventure by Don't Nod, Harmony: The Fall of Reverie, was announced and will launch this year.
Dlala's Mickey Mouse platformer Disney Illusion Island will launch on July 28th. You can read more about the story behind this game here.
Bandai Namco is remastering another Katamari title, with We Love Katamari ReRoll + Royal Reverie due on June 2.
The first three Etrian Odyssey games are coming to Switch on June 1, and will be available individually or as part of the Etrian Odyssey Origins Collection.
Nintendo released a demo for Kirby's Return To Dream Land DX, which launches on February 24.
The first two Baten Kaitos games are getting the HD remaster treatment and will launch this summer.
Other titles showcased included:
Octopath Traveler 2 (Square Enix, February 24)
Dead Cells: Return to Castlevania DLC (Motion Twin, March 6)
Tron Identity (Bithell Games/Disney, April 11)
Omega Strike (Digerati, April 27)
Sea of Stars (Sabotage, August 29)
Fashion Dream (XSeed/Marvelous, Summer 2023)
Nintendo also gave details on four games that will receive DLC via an expansion pass in the coming year:
Wave four of the Mario Kart 8 DX Booster Course Pass will add a new track inspired by the Yoshi's Island games, and Birdo will be available as a racer.
An expansion pass is Splatoon 3 now available for the best-selling Splatoon 3, with the first wave of content launching in the spring. This will mark the return of the Inkopolis and Booyah Base hubs, while Nintendo also teased a second wave, the spooky-themed Side Order.
The second wave of DLC for the recently released Fire Emblem Engage went live after the direct, adding more returning heroes from other entires in the series. Wave three will add even more heroes later in the year, with wave four introducing a new storyline at a later date.
Volume 3 of the Xenoblade Chronicles 3 Expansion Pass will launch on February 15th, adding a new character and challenge battles. Nintendo also teased new story content that will be added in Volume 4 later this year.
Sign up for the GI Daily here to get the biggest news straight to your inbox