Nintendo profits dip to $6.6 billion after year of hardware struggles
Platform holder sets lower Switch sales forecast of 15 million units for next fiscal year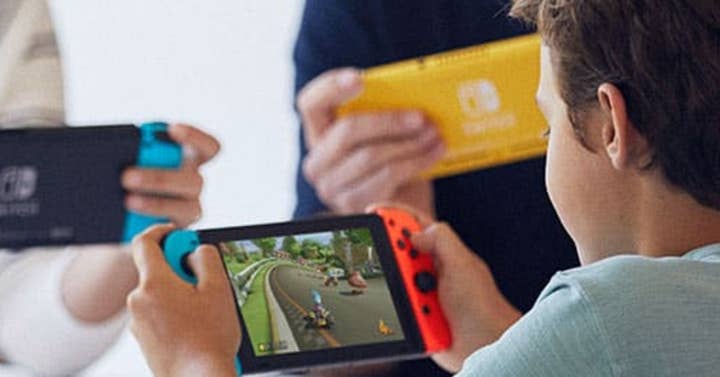 Sign up for the GI Daily here to get the biggest news straight to your inbox
Nintendo reported declines across the board in its financial results for the twelve months ended March 31, 2023, with gross profit down 6.4% to ¥885.4 billion ($6.6 billion).
The Switch firm attributed part of its lower performance to hardware issues, particularly the troubles it has had with semiconductor supplies.
It's also worth noting the Switch is now entering the seventh year of its lifecycle, and most major games firms are seeing a post-lockdown decline after the pandemic boosted sales.
Here's what you need to know from Nintendo's full-year results:
The numbers
Net sales: ¥1.6 trillion ($11.8 billion, down 5.5% year-on-year)
Operating profit: ¥504.4 billion ($3.7 billion, down 14.9%)
Ordinary profit: ¥601.1 billion ($4.5 billion, down 10.4%)
Gross profit: ¥885.4 billion ($6.6 billion, down 6.4%)
Switch units sold: 17.97 million (down 22.1%)
Software sold: 213.96 million (down 9%)
Digital sales (incl. Nintendo Switch Online revenue): ¥405.2 billion ($3 billion, up 12.7%)
Mobile and IP-related: ¥51 billion ($366.6 million, down 4.3%)
Lifetime Switch units sold: 125.62 million
Lifetime Switch software sold: 1.04 billion
The highlights
Nintendo originally forecast Switch sales of 21 million units for the fiscal year ending March 2023, which in itself represented a decline of 8.9% on the previous financial year. It's actual sales of 17.97 million units are 14.4% down on that forecast, and 22.1% lower than its sales from the previous year.
As the platform holder has said with each of its quarterly results this past year, semiconductor shortages have had an impact on its ability to deliver hardware. However, the company also noted that it did not see the same growth around the 2022 holiday season as it did in 2021.
Nintendo highlighted some of the biggest selling games of the past financial year, including Pokémon Scarlet/Violet, which has sold 22.1 million units since launching in November.
Splatoon 3 has sold 10.67 million units since its September debut, while Nintendo Switch Sports has sold 9.6 million units since April.
Mario Kart 8 Deluxe continues to sell well, adding another 8.45 million units over the past year. It stands as the biggest-selling Switch game of all time at 53.79 million units – more than 10 million ahead of the next biggest seller, Animal Crossing: New Horizons (42.21 million).
Over the course of the fiscal year, 35 titles sold over one million units, including third-party games. Nintendo-published titles accounted for 22 of these.
Switch is now the first Nintendo platform to sell more than one billion games, ahead of Nintendo DS' 948.76 million.
While there was decline in hardware and total software sales, digital sales are on the rise. Revenues from download games were up 12.7% to ¥405.2 billion ($3 billion). Digital accounted for 48.2% of all games sold in the past year, up from 42.6%.
Looking ahead, Nintendo expects further decline, although hopes are high for The Legend of Zelda: Tears of the Kingdom, Pikmin 4 and DLC for Pokémon Scarlet/Violet to drive sales momentum.
The forecast
Net sales: ¥1.45 trillion ($10.7 billion, down 9.4%%)
Operating profit: ¥450 billion ($3.3 billion, down 10.8%)
Ordinary profit: ¥480 billion ($3.5 billion, down 20.1%)
Switch hardware sales: 15 million units (down 16.5%)
Software sales: 180 million units (down 15.9%)
Sign up for the GI Daily here to get the biggest news straight to your inbox