Team17 H1 2023 revenue grew by 31%
Acquisitions of Astragon and StoryToys attributed to increased growth during the period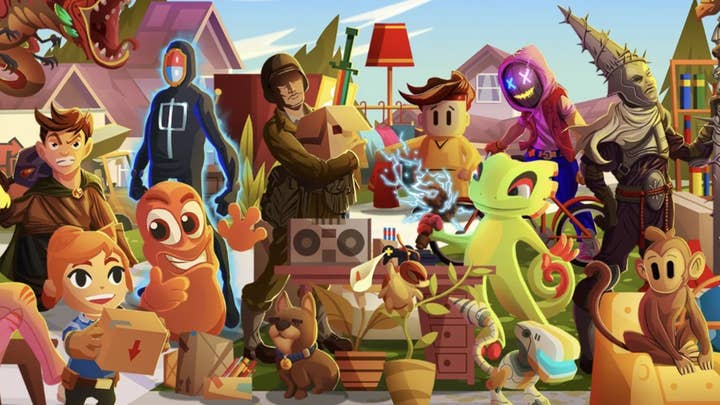 Team17 has published its financial results for the first half of 2023, reporting a 31% increase in revenue to £69.7 million.
The numbers:
For the six months ended June 30, 2023:
Revenue: £69.7 million, up 31% year-on-year
Gross profit: £30.2 million, up 18% year-on-year
The highlights:
Team17 saw notable growth during H1 2023, with revenue increasing 31% year-on-year to £69.7 million from £53.2 million in H1 2022.
However, the company saw a 9.3% decrease in EBITDA from £18.2 million in H1 2022 to £16.5 million in H1 2023. Profit before tax also fell from £11.2 million to £8.1 million.
These decreases came from increased marketing and operational costs in the first half of 2023 to support the early release pipeline expected in H2 2023, the UK-based firm explained.
Team17 released five new titles during the first half of 2023, including Dredge, Trepang 2, and Killer Frequency, in addition to releasing Batora Lost Haven and Worms W.M.D on additional platforms. 17 new DLC packages were also released across 13 titles.
German-based developer Astragon, acquired by Team17 last year for €75 million, saw strong performance during the first half of this year.
Astragon launched 12 DLC packages, two season passes, and free content updates during this period. Two of its IPs, Construction Simulator and Police Simulator, have maintained a continued increase in sales following their release in Q3 and Q4 2022, respectively.
Earlier this year, Astragon acquired Independent Arts Software, which has expanded the development team in preparation for a new IP title.
Team17 also saw a strong performance from educational games studio StoryToys, whose payable active subscriber base has grown to over 320,000 compared to over 250,000 in H1 2022.
StoryToys launched three new apps during the first half of 2023, including Barbie Color Creations, Lego Duplo Disney — Mickey and Friends, and Marvel HQ.
Team 17's CEO Debbie Bestwick commented: "We are pleased with the group's first half performance, with strong growth delivering record revenue levels, against a backdrop of one of the most competitive years for high quality launches and deep peer discounting that I can remember. The strength of our results illustrates the success of our diverse portfolio strategy, expertise in lifecycle management and franchise building, disciplined approach to discounting, and the tireless commitment of our people across the group.
"We are mindful that the gaming environment remains highly competitive, and we continuously review cost efficiencies to ensure that we have the right balance between internal and outsourced resources in our service areas. We believe that this will enable us to remain agile and cost effective to deliver the best results of our partners and stakeholders over future years."
Earlier this year, Bestwick announced she was stepping down as CEO after leading the company since 1986. In June, Steve Bell was appointed as new CEO and joined the company's board earlier this month.
Team17 also opened a new studio in June, Cover 6 Studios, to co-develop Hell Let Loose. This followed a round of staff layoffs at the company earlier this year.
Sign up for the GI Daily here to get the biggest news straight to your inbox