Talewind's plan to become "the Supercell of Roblox"
New UK studio on why building games within the hugely popular title is the next "paradigm shift in games development"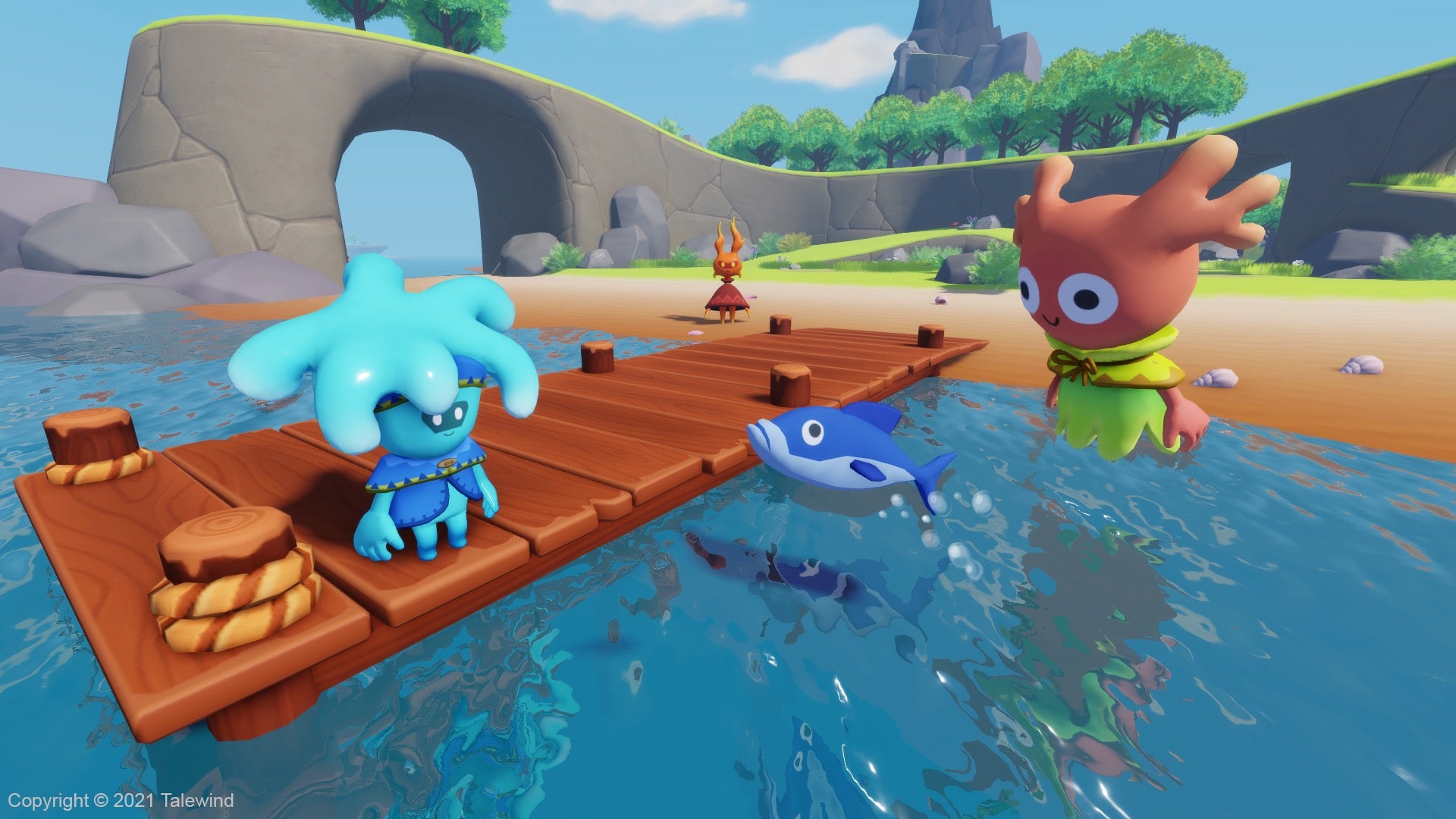 "Most of the industry are currently not taking Roblox too seriously. Maybe people see it as 'for kids' or that the games people make with it are all a bit bad."
Mike Allender admits he didn't take the long-running creative title very seriously either, until contract work led him to lend his experience from studios such as King and Jagex to the team at Supersocial, helping them launch their first title: Ghostopia, available via Roblox.
During this project, Allender "absolutely fell in love with Roblox" -- to the point where he and partner Georgina Felce have founded a studio, Talewind, solely dedicated to making new titles for the game's marketplace.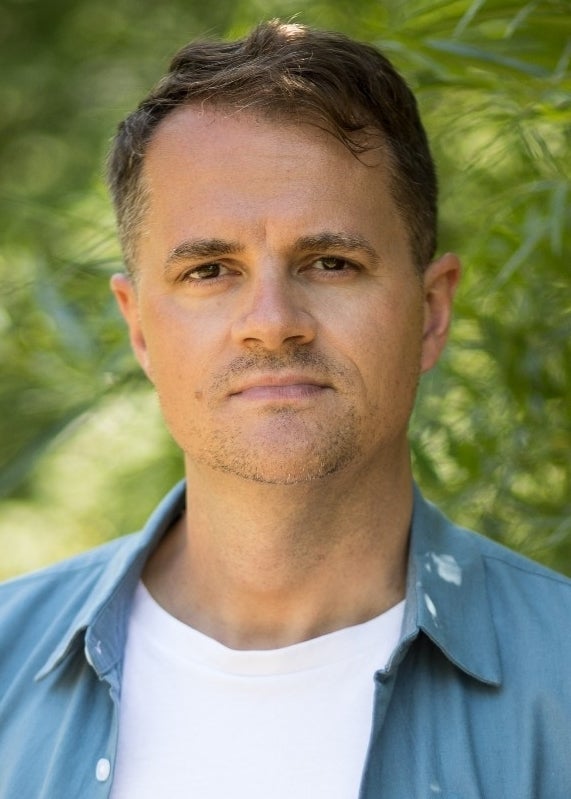 "It's like mobile ten years ago -- such a great ecosystem and opportunity," he explains. "The community is hyper-passionate -- it's like when I was on RuneScape in 2007, how obsessed those players are, but times 100. So I saw this opportunity, and when I wrapped up that contract in December last year, I was like 'I'm not done.' This was the opportunity I've been waiting for, the paradigm shift in games development."
Felce adds: "We really see Roblox as an opportunity to lower the barrier for entry to the industry. There is so much amazing talent out there -- we've just hired this Roblox developer [who] just turned 18 but he's running circles around us. When we're more established, we really want to encourage younger talent into the industry.
"With Roblox, we can really put our stamp on things and create a new wave of companies coming in."
Around the time Allender's contract with Supersocial ended, Felce found herself unemployed as Big Pixel Studios shut down. The couple had always planned to start a games studio together but were "looking for any area where [they] could make [their] mark." Both out of work, and with Allender's new enthusiasm for the potential of Roblox, it was their chance.
The pair snapped up some of Felce's former Big Pixel colleagues, and Talewind was born in January 2021. Shortly after, Roblox itself launched an accelerator for teams and studios building content for its game, offering three months of funding and support from its in-house designers and developers. The Talewind team applied, and were accepted, kicking off development on its first title.
The new studio also managed to close its first round of funding by the end of March, raising $800,000, and opened a second round earlier this month.
"Roblox is like mobile ten years ago -- such a great ecosystem. It's the opportunity I've been waiting for, the paradigm shift in games development"

Mike Allender, Talewind
Creating a business out of building Roblox titles is not unheard of. Just last month, the developers behind Adopt Me -- one of Roblox's most popular and lucrative titles -- founded Uplift Games with plans to expand on their success. It's an encouraging sign for Talewind, but also a potential cause for concern; after all, the team is entering a space where they will contend with established players who have a lot more experience in catering to Roblox's community. But Allender believes the likes of Uplift are "paving the way for more studios to come in."
"It's never really felt like they're our competition though," he adds. "It's always felt like there's such a big opportunity for multiple developers to make lots of different games.
"It's early on enough in Roblox that we can learn from other people, respect everything that's happened before, respect the players, and experiment with what we think will work. We're hoping that by bringing in the best talent and having a nice attitude to things, that we can succeed and become one of the top studios on the platform."
Another concern when it comes to building a company around making games-within-a-game, rather than for a traditional platform, is the business model. As you would expect, Roblox takes a cut of all transactions made through its marketplace -- 73% in fact, considerably more than the standard 30%. And if players are making their purchase through platforms like Xbox or iOS, Microsoft and Apple take their own 30% share as well.
"It sounds like we're getting a raw deal," Allender admits, "but it's much better than you think because there's so many benefits to operating on the platform."
One is that server hosting is free, no matter how many players you need to cater for. Allender suggests that the equivalent for some of Roblox's more popular games would cost up to $50,000 per month elsewhere.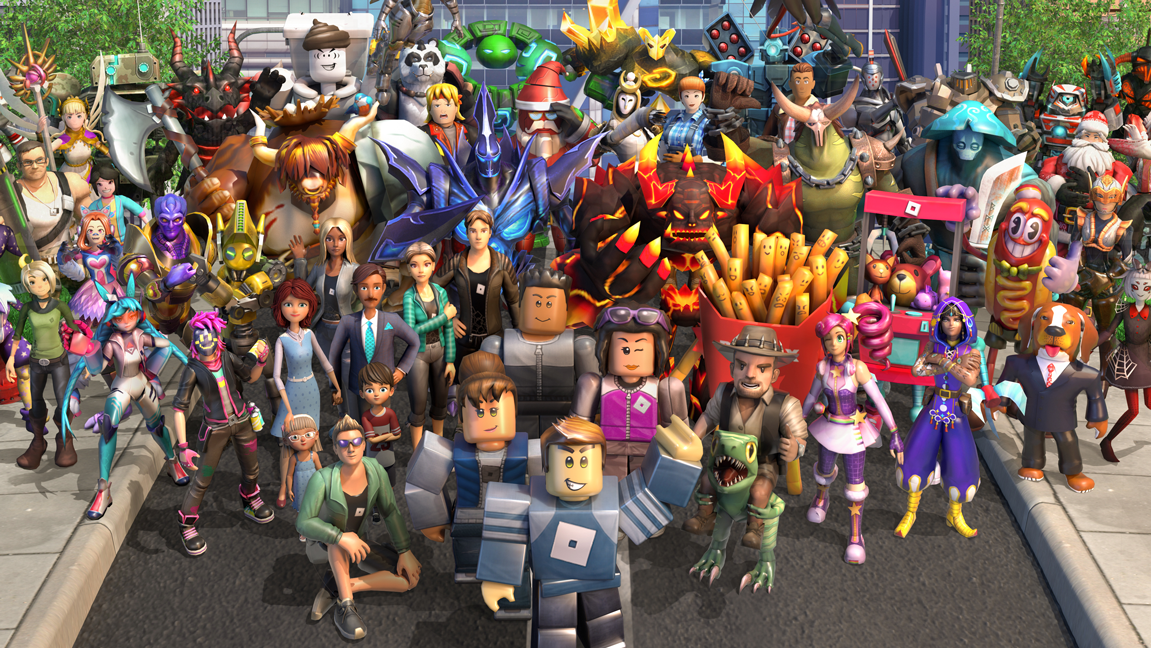 Felce talks up development tool Roblox Studio for its accessibility, enabling people to build things together in real-time, while Allender points to the lower user acquisition costs. He claims it's 96% cheaper to bring in new players on Roblox than on mobile because the latter is so oversaturated and companies like King already "bought all the users really cheap" a decade ago.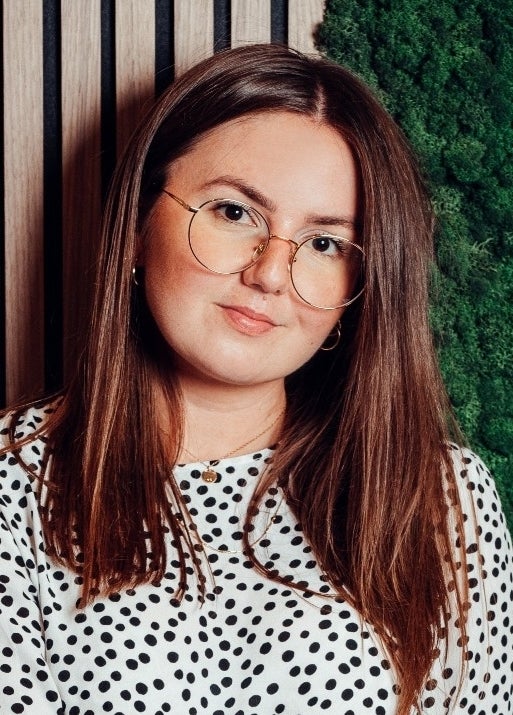 Roblox developers also own their IP. If they want to build a similar game or expand on their franchise via other platforms, they have the freedom to do so.
Still, it's hard not to see Talewind as entirely reliant on the success of another game, rather than access to a more traditional platform or marketplace. Granted, said game has been running since 2006, and the company behind it is now publicly traded, but Roblox has yet to post a profitable quarter -- something no business can weather indefinitely. Benefits like free server hosting and retaining IP ownership will only exist as long as it suits Roblox rather than the developers in its ecosystem.
Allender acknowledges all this, but remains unconcerned: "Roblox's trajectory is growing, and the pandemic hasn't hit it. Year-on-year, their daily active users have gone up 25%, even though we've come through the biggest part of lockdown. There's always a risk it could slow down and we're protecting ourselves from that by building a great games team and owning our own IP. We could take these games that do well on Roblox and make a standalone version on the App Store or Steam. And it's not like it's going to suddenly decline overnight. We're taking an educated bet that Roblox will continue to grow."
He also points to how Roblox, like so many companies that fancy themselves as in charge of a metaverse rather than a game, is extending its influence into other areas. In addition to music concerts being hosted within the title, headlined by the likes of Ariana Grande and Lil Nas X, the firm ran a Gucci Garden experience, where players could explore the work of the fashion brand -- and even purchase in-game handbags for even more than real-life ones.
While Roblox itself may be veering away from the term 'game,' there's no denying that games and game-like experiences remain at the heart of the title's appeal. And Talewind believes it's identified a need among Roblox's predominantly young audience that is not being served.
"There's a real gap in the Roblox market where older players are leaving for more sophisticated experiences like Fortnite and Minecraft," says Felce. "Those games just aren't in Roblox and that's what we think we can bring and offer."
"There's a real gap in the Roblox market where older players are leaving for more sophisticated experiences like Fortnite and Minecraft"

Georgina Felce, Talewind
Talewind's first answer to this is Breezy Bay, a game it describes as Animal Crossing meets Runescape. Players are given the chance to transform an empty island into a haven of their choosing, whether that's a peaceful forest kingdom or an outlandish waterpark filled with waterfalls and log flumes. As with Nintendo's title, you'll be able to visit other islands but rather than exchanging friend codes, waiting on loading screens and suffering a reset if someone drops out, Breezy Bay enables players to swim or ride seamlessly to other users' islands in order to trade goods and explore other people's creations.
The studio currently has eight people, soon to be ten, but the plan is to grow and launch more projects as it does. This in itself will be challenging, as Allender says the Roblox space is seeing something of a "land grab on talent at the moment."
"Some professional studios are coming in, some that are VC-backed or some that have grown up within the platform and achieved massive success, and they're hoovering up all these fantastic Roblox developers -- and there's only a finite number of them," he says. "People were also trying to buy some of this IP because right now, it's still a nascent platform, no one's really sure what's going to work.
"We want to firstly create a great reputation for ourselves by integrating with the community, launching fantastic games off our own back that we've developed in-house, and then use that reputation and goodwill to eventually -- maybe even later this year -- partner up with existing smaller studios within Roblox. What value can we add to help grow their games that are out there but maybe not doing as well as they could? Maybe they don't know much about data, or they're really passionate about coding but they don't know much about community management."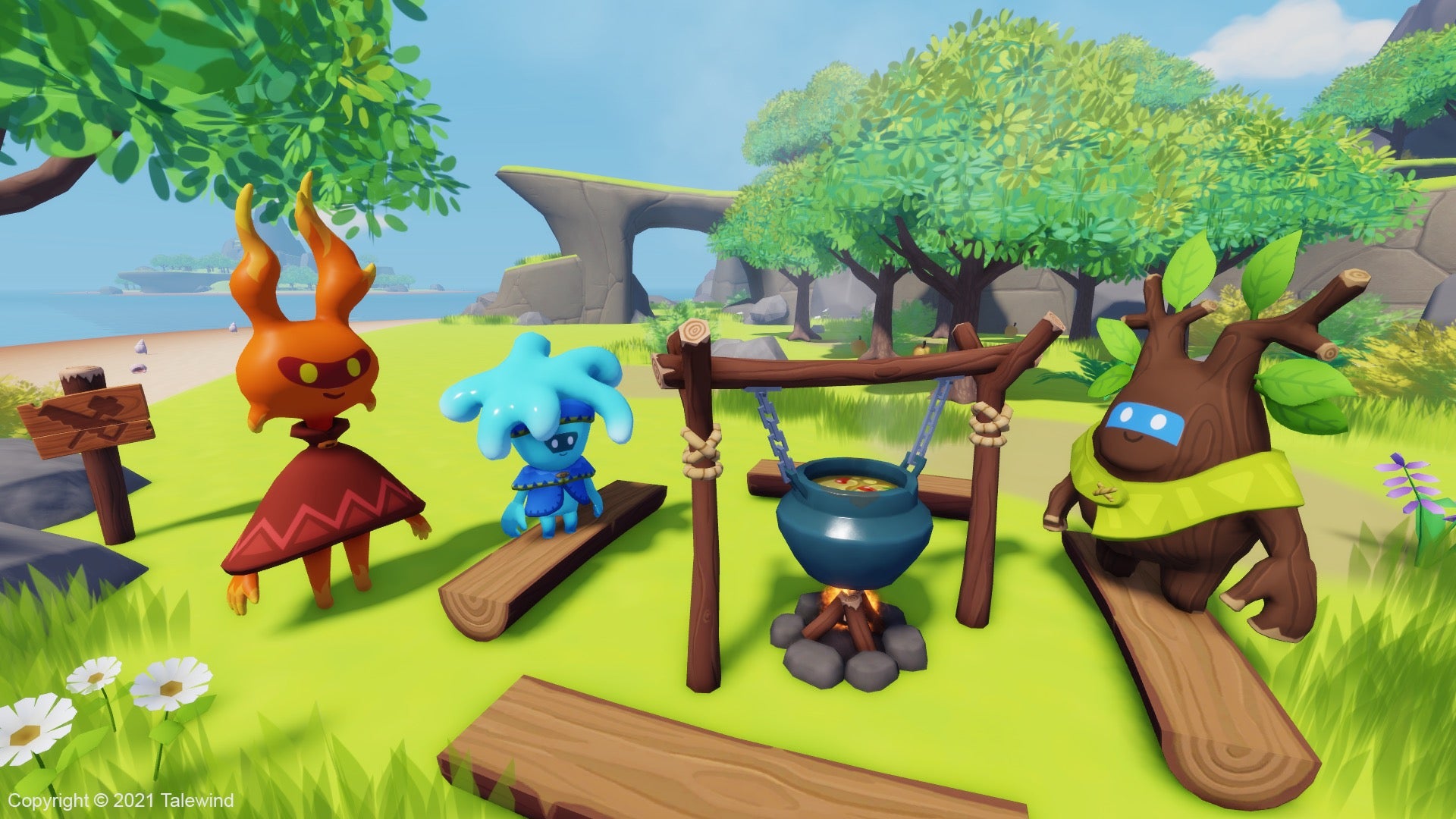 Felce adds that even bringing in key talent will not make competing in the Roblox space any easier since Talewind will be delivering games in the same marketplace as "great developers that have infinite time because, well, they're sparky teenagers." But in planning the future structure of Talewind, there was one clear example the team hopes to live up to.
"Supercell are leaders in the mobile space. They are the most disruptive and agile company in games and that's what we want to emulate"

Georgina Felce, Talewind
"We were looking at how we can remain disruptive and agile on the platform," Felce explains. "We thought about who else works like that and obviously Supercell are leaders in the mobile space. They are the most disruptive and agile company in games and that's what we want to emulate."
Allender compares Supercell to his former employer King, observing that the Clash of Clans firm has been able to generate similar revenue with 200 people, compared to King's 2,000. Small games teams who have ownership over their product has always been integral to Supercell's storied formula, with Allender also praising how the mobile giant "tackles different genres and makes its games the best-in-genre."
Finally, Felce admires Supercell's transparency in its failings as well as its successes: "We want to really be open about our learnings and the metaverse so that we can encourage more people to come and join us -- after we've made our success obviously. The thing with Roblox is if everyone is doing well, we're all doing well. It's so organic in this space, so we want to make sure everyone is learning from our failings too."
As for the long-term vision for Talewind, plans have already changed since the company started, spurred on by the knowledge gained during Roblox's accelerator.
"Originally, we had a five-year plan where the first couple of years would be spent in Roblox, cut our teeth, grow the team," Allender explains. "We were going to explore other platforms after a couple of years -- and then maybe five years down the line think about making our own platform.
"But we realise now that's quite naive and we can actually build a sustainable long-term business just in Roblox. We truly believe in what it offers, so our strategy now is to double down, just make games in Roblox and see what happens."