Big Pixel Studios shuts down, impacting about 40
Update: Adult Swim says closure was "part of WarnerMedia's larger transformation"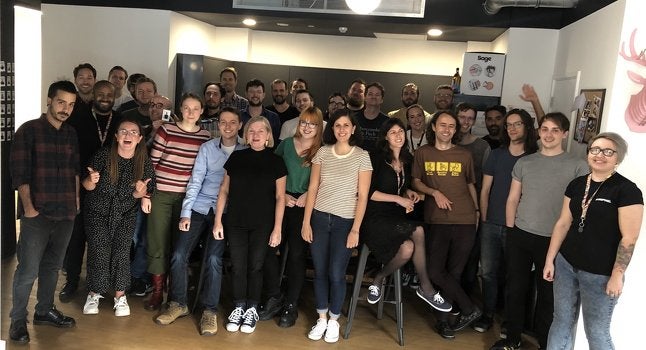 Update December 16, 2020: An Adult Swim spokesperson offered the following comment on the closure of Big Pixel Studios:
"As part of WarnerMedia's larger transformation we have made the difficult decision to close Big Pixel Studios. Expanding our IP into the gaming space will continue to be a priority for our brands and those efforts will be driven in partnership with Warner Bros. Games."
Original story December 15, 2020: Big Pixel Studios, creator of Pocket Mortys, is shutting down at the end of this year.
According to game server developer Laurie James on Twitter, around 40 employees have been made redundant as a result.
"Some hella good people here, who made something proper cool," he wrote. "Unfortunately you'll never get to play it, because capitalism."
Big Pixel was founded in 2009 and acquired in mid-2018 by Adult Swim Games following the 2016 release of Pocket Mortys.
At the time, Adult Swim Games said the acquisition was part of a broader strategy to spread Adult Swim IP onto other platforms, including mobile.
It was also one of GamesIndustry.biz's Best Places to Work in 2019.
"We've worked really hard to empower our employees so that they feel they can make a difference to the company, its games and its culture," said then-studio operations manager Georgina Felce.