Take-Two revenue up 76 percent, income up $56 million
Even without GTA and Bioshock, Take-Two takes names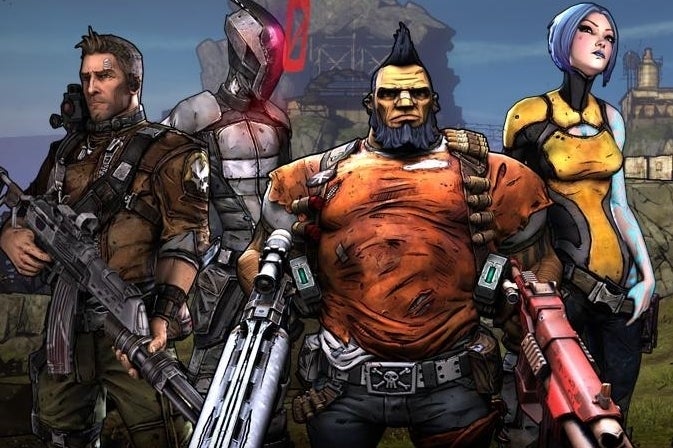 Take-Two Interactive Software has reported its financial earnings for the third fiscal quarter of 2013, ended on December 31, 2012. Revenue totaled $415.8 million for the quarter, up from $236.3 million for fiscal Q3 2012. Net income came to $70.9 million, up nearly 400 percent from the company's $14.2 million net income last year.
The company had strong releases during the quarter, including NBA 2K13, Borderlands 2, XCOM: Enemy Unknown. NBA 2K13 broke sales records with 4.5 million sold to-date and went completely unchallenged for the year, as competitor EA cancelled the release of the revamped NBA Live. With NBA 2K13's sales, Take-Two's NBA franchise has sold more than 15 million units since NBA 2K11's release in 2010.
This quarter's releases also performed well digitally, with Take-Two's digital content sales up 244 percent year-over-year.
"Take-Two's positive business momentum continued in the third quarter, enabling us to deliver growth and profits that exceeded our outlook," said Take-Two CEO Strauss Zelnick. "Our results benefited from the record-breaking launch of NBA 2K13, along with continued strong demand for Borderlands 2, the successful launch of XCOM: Enemy Unknown, and robust holiday sales of our catalog and growing portfolio of digitally delivered offerings."
Heading into the fiscal fouth quarter and fiscal full year ending on March 31, 2012, Take-Two has scheduled the release on Major League Baseball 2K13 and Bioshock Infinite. The company is estimating non-GAAP net revenue of $235 to $285 million for the fourth quarter and $1.15 to $1.20 billion for the year.
"With consumer anticipation building for the launches of BioShock Infinite and Grand Theft Auto V, we are well positioned for a solid finish to fiscal year 2013 and substantial revenue and earnings growth in fiscal year 2014," said Zelnick.