NBA Live benched for another year
EA Sports makes it three straight seasons without a hoops sim, but will "stay focused on making next year's game great"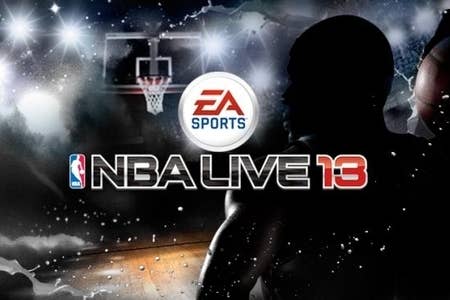 The resurrection of NBA Live will have to wait another year. In a post on the game's official site, EA Sports executive vice president Andrew Wilson has confirmed that the publisher will not ship NBA Live 13 as previously planned.
"[M]aking great games is not easy, and we're just not there yet on NBA Live 13," Wilson said. "Having continued to look at the game over the past few days, it's clear that we won't be ready in October. And rather than launch midway through the season, we're going to sit out the full year and stay focused on making next year's game great. This decision puts us on the right track for success well into the future in a rapidly changing industry."
Wilson noted difficulties facing the project, such as having a new studio working on the franchise for the first time, building a new development team, working with new technology, and incorporating more fan feedback than in previous years. As for what will be done with the extra year, Wilson said the team is committed to online innovations and improving the game's visuals.
EA last shipped a basketball sim in 2009 with NBA Live 10. It sought to revamp the series the following year with NBA Elite 11, but it delayed and then cancelled that game. In the meantime, rival 2K Sports has been running the court with its NBA 2K series of games fronted by legends like Michael Jordan, Larry Bird, and Magic Johnson.