Take-Two CEO says COVID-19 could spark long-term change in remote work
Strauss Zelnick: "A lot of us who were skeptical about remote work are going to be less skeptical about it"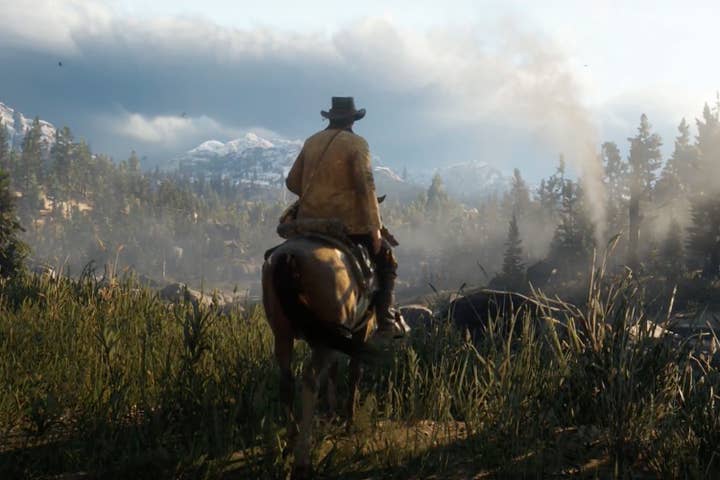 Take-Two CEO Strauss Zelnick isn't concerned that the spread of novel coronavirus (COVID-19) will hurt the overall gaming business, but he does believe the outbreak will force many companies to permanently rethink stances on remote work.
Speaking at the Morgan Stanley Technology, Media, and Telecom Conference today, Zelnick was asked about both the immediate effects of the coronavirus outbreak on business, and what he thought the long-term consequences would be.
Zelnick responded that aside from the already-announced delay of the Nintendo Switch version of The Outer Worlds due to the port studio's location in China, Take-Two remained unaffected by the situation.
"Any time people are sick or have tragically lost their lives, that's a more important topic than any we're covering today," he said. "In terms of business continuity, we're not concerned. In terms of our consumer, we're not concerned. And we have the ability to work remotely if it comes down to that. And I don't believe it will."
Later, he did concede that "markets may take a real hit" and "things will slow down," but concluded that "it also will pass," comparing the situation in the US to regular flu outbreaks in terms of its effects on both individuals and businesses.
Zelnick was then asked whether or not increased remote work would affect productivity.
"They're going to have to find a way to be just as productive at home," he said. "Actually, I think one of the things that may come out of this if it's as widespread as I believe it will be, one unexpected consequence is a lot of us who were skeptical about remote work are going to be less skeptical about it.
"I'm one of them by the way. I'm not a big believer in remote work. But I think I may be surprised. I think you are going to see a significant change, maybe a long-lasting change, in business travel.
"Is [remote work] as effective as being face-to-face? I actually don't think so. But also, every one of you [addressing the conference audience] lost productivity getting here and returning from here, and the time that is less productive here. I'm not sure. We may be very surprised coming out of this."
COVID-19 has already forced numerous shifts in gaming business travel and events, most notably the indefinite postponement of the Game Developers Conference in San Francisco this month.
Yesterday, the ESA said it was "actively assessing" the situation around E3 after the city of Los Angeles declared a state of emergency, but the conference is currently still planned to go forward in June.