Supercell to "slow growth significantly" in coming year
As mobile studio enters its second decade, CEO Ilkka Paananen reaffirms goal to be "as small as possible"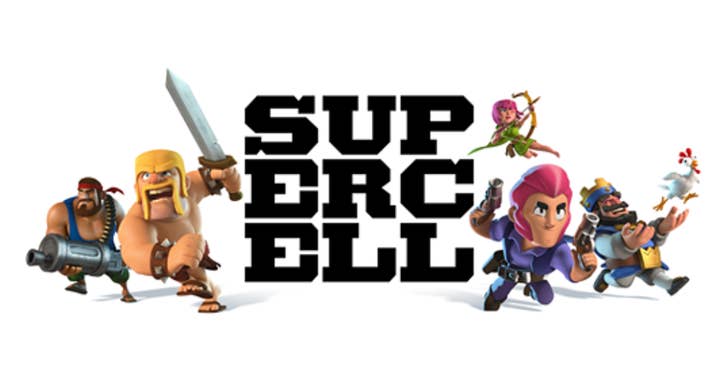 The Finnish developer of Clash of Clans and Brawl Stars is preparing to enter its second decade of existence not with major changes, but with a reaffirmation of its existing philosophy.
In a letter published today by CEO Ilkka Paananen, he reflected on the company's milestones over the past year while looking ahead to its plans for 2020 -- most of which involve continuing to do what the company has already done successfully for its first decade: make a lot of games, kill some of them, and release the ones it thinks will success long-term.
Killing games has been part of the studio's culture for some time, with it only fully releasing a total of five titles in ten years -- a fairly small amount for a mobile company. While many of those cancellations go on behind the scenes, earlier this year the game Rush Wars was cancelled three months after its beta release.
This decision, as with past decisions to kill games, was made by its development team, said Paananen:
"The team behind the game killed it because based on the beta, they felt like this was not going to be a game that lots of people would play for years nor would it be remembered forever," he wrote. "The early gameplay was lots of fun, but it just did not carry over to the endgame.
"I feel proud of the decision the team made. I cannot even imagine how painful it is to kill your own darling, something that you've poured your heart and soul into. That said, this is how we all want Supercell to operate: we should only release games that are of exceptional quality, games that the players love and games that have a shot at being remembered forever. Very importantly, at Supercell these types of decisions are always owned by the team who is behind the game. We feel that it is critical that the people who are responsible for the game also get to decide about its future."
Along the same lines of those in the studio deciding its future, Paananen also said that in the coming year, Supercell would be curbing its personnel growth significantly -- not through layoffs, but simply through slowing the rate it had been moving at, a rate that has seen the company increase to around 300 employees at last count.
"A major component of our mission - i.e. to be the best place for the best teams to develop games - involves keeping the company as small as possible," Paananen said. "This is because we believe smaller size minimizes the amount of bureaucracy and processes while maximizing room for innovation. And, we all simply like to work in a smaller company! Anyway, last year some of our game developers actually got concerned that the company might be getting too big too fast as we grew to just over 300 in size. We had a big discussion about this and, as a result, decided to slow down our growth significantly until we feel confident that we can keep our culture intact despite the growth.
"For someone outside Supercell, the above might sound really odd, even very inward focused. But, we believe that without our unique culture, and the small-company feel that goes with it, we could not develop the best games for you. Balancing things is not always easy and, as you may guess, we have our internal struggles, too."
In the same letter, Paananen reported that Supercell had seen revenue of $1.56 billion in 2019 -- down slightly from last year's $1.6 billion and the third drop in three years. However, the drop makes sense given that Brawl Stars didn't quite reach the same level of success as 2016's Clash Royale (or, prior to that, Clash of Clans).
The company's profit before taxes was $577 million.