Supercell invests €5m in Apple Watch dev Everywear Games
Clash of Clans studio supports fellow Finnish games firm as it shifts towards mobile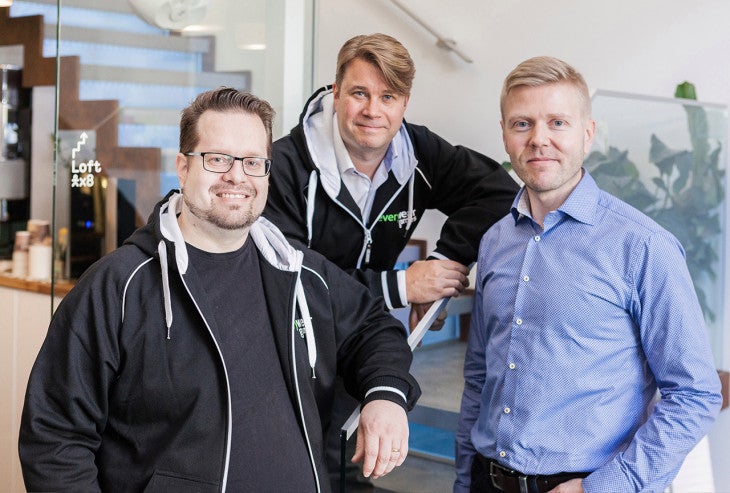 Everywear Games is able to embark on more ambitious future projects, thanks to a significant investment from Supercell games.
The Finnish mobile giant invested €5 million into Everywear, which has thus far specialised in games for Apple Watch and similar devices.
However, with this fresh injection of finance, the studio plans to expand into general mobile gaming.
"Our experience with smartwatch games has taught us a lot and now we are taking these learnings to create even better game experiences," the firm wrote on its official site. "With our unique background we are looking to craft the next success stories in mobile gaming."
It later added: "What really excites us is that this is only the beginning for us. We are set to start something new that offers us bigger audiences, new challenges and opportunities. The games industry is truly one of the most exciting industries on the planet. It is still in its infancy, yet it is growing fast and constantly creating new opportunities. An industry where small teams can create amazing things.
"We are thrilled to start this new chapter. With Supercell supporting us we can now focus on our long term vision."
A Supercell spokesperson offered a comment on the investment to GamesIndustry.biz, saying: "We have always believed that creating great games comes down to having a great team in a right culture.
"Everywear Games has an experienced team, led by Aki and Mika who are long-time veterans of the Finnish Games industry almost for 20 years. They have a strong track record in creating engaging games for smartwatches and a new vision for the games they will start building for larger screens.
"We are excited to welcome the Everywear team to the Supercell family and thrilled about the opportunity to support them as they begin this new chapter in their story."
Nordic 9, a website that focuses on investments in the region, reports that Supercell's investment essentially buys out Everywear's other investors, including Lifeline Ventures, Sunstone Capital and True Ventures. The Clash Royale firm is now the only external company with a stake in the company.
Supercell has been known to invest in other games firms, ranging from Badland developer Frogmind to Cookie Jam creator Redemption Games.