Supercell hooks Playfish co-founder
Kristian Segerstrale joins Clash of Clans studio's board, touts long-term plan over short-term growth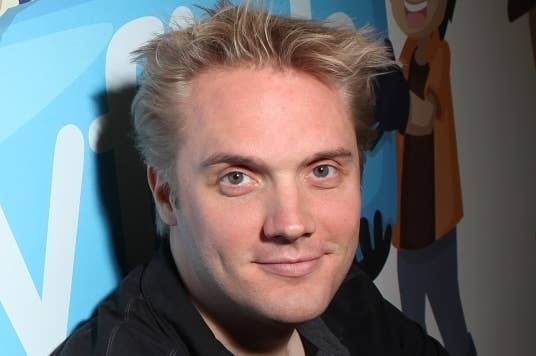 The latest darling developer of the gaming startup set has added a new director to its board who has some experience with that particular situation. Supercell today announced that it appointed Kristian Segerstrale, co-founder of Playfish and Macrospace (later Glu Mobile) to its board of directors.
Segerstrale, a limited partner at VC firm Initial Capital, has been involved with Supercell from the beginning, as Initial led the studio's original round of financing in 2010. The Supercell appointment is his first new post since leaving his position as Electronic Arts' executive vice president of digital games in February. (Segerstrale had remained with EA after the publisher acquired Playfish in 2009.)
Speaking with GamesIndustry International, Segerstrale said one of the things that drew him to the Supercell opportunity was the "incredibly mature and thoughtful" way the company has taken its success in stride. Even though its two iOS titles, Clash of Clans and Hay Day, have been phenomenally successful (accounting for $104 million in profits in the first quarter of this year), Supercell has resisted the urge to push out more games and grow its headcount quickly instead of hiring only the best.
"I don't think mobile games companies that are successful like Supercell right now should try to be the next Disney, or EA, or Pixar," Segerstrale said. "Actually, the world is in such an interesting place that Supercell should just be Supercell, and what I'm hoping to do is contribute my experience and learnings and successes and failures to that management team's thinking."
That could be taken as a slight jab at another Finnish phenom, Angry Birds developer Rovio. Executives with that studio have repeatedly used the multimedia success of Disney as a long-term goal for the company's growth.
Although Segerstrale acknowledged growing interest publicly around the console market thanks to the impending arrival of next-gen systems from Sony and Microsoft, he suggested Supercell would be laser-focused on mobile platforms.
"The future vision of the industry is one where people will no longer play as much on these shared screens in the living room, and media consumption as a whole will continue to gravitate toward personal screens," Segerstrale said.
And even though former Zynga investors might beg to differ, Segerstrale said social gaming will continue to loom large in the industry.
"It initially blew up as a vertical and was gaming on Facebook," Segerstrale said of social gaming, "but after that it took more of a horizontal turn, to where gaming initially on mobile and tablets and now consoles and everywhere else [now] incorporate social gaming elements. And many of the principles that were built up in social gaming around microtransactions, games-as-a-service, and events have actually transcended Facebook to become just part of the fabric of the gaming industry."
In particular, Segerstrale said Supercell has built on the pioneering efforts of others in the social industry and appropriated them for use in the mobile and tablet market.