Playfish co-founder Segerstrale leaves EA
Co-founder of social firm bought by EA for $400m goes back to start-ups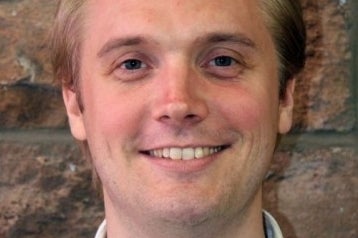 Kristian Segerstrale, co-founder of Playfish and the man behind EA's serious push into social, mobile and digital markets, has left the company.
Electronic Arts acquired Playfish and the team in 2009 for $400 million, at the beginning of a gold rush in social gaming. The move was followed by Disney's $760 million acquisition of Playdom and the rise of Zynga as a Facebook gaming powerhouse.
Peter Moore will now lead all of EA's digital publishing, marketing and Origin groups.
"Kristian has elected to return to the world of start-ups where we first met him," wrote CEO John Riccitiello in an internal memo, according to Techcrunch.
"I want to thank Kristian for the vision and tireless energy that he invested to help make EA Digital what it is today: a highly-efficient and digitally-tuned operation unlike anything else in the gaming industry. Kristian's contributions strengthened EA and we wish him well in the future."
"With the move of the EA Digital teams under Peter's direction, he will now have responsibility for all of EA's revenues globally - packaged goods and digital. Aligning the EA Digital groups in Peter's organization, which already includes Global Publishing, EA Global Media Solutions, Worldwide Customer Experience and Mobile and Social Publishing, gives us greater focus on how we can use digital tools to accelerate revenue growth and improve the customer journey across all of our business."
Segerstrale is the last of the senior Playfish execs to quit EA. Co-founders Sebastien de Halleux and Sami Labadibi left in 2011, shortly after Shukri Shammas, Playfish CFO.