Strauss Zelnick: AI will raise the bar, but won't make a better Grand Theft Auto
Take-Two CEO also says subscriptions aren't cannibalising sales, cloud gaming won't be a seismic change for the industry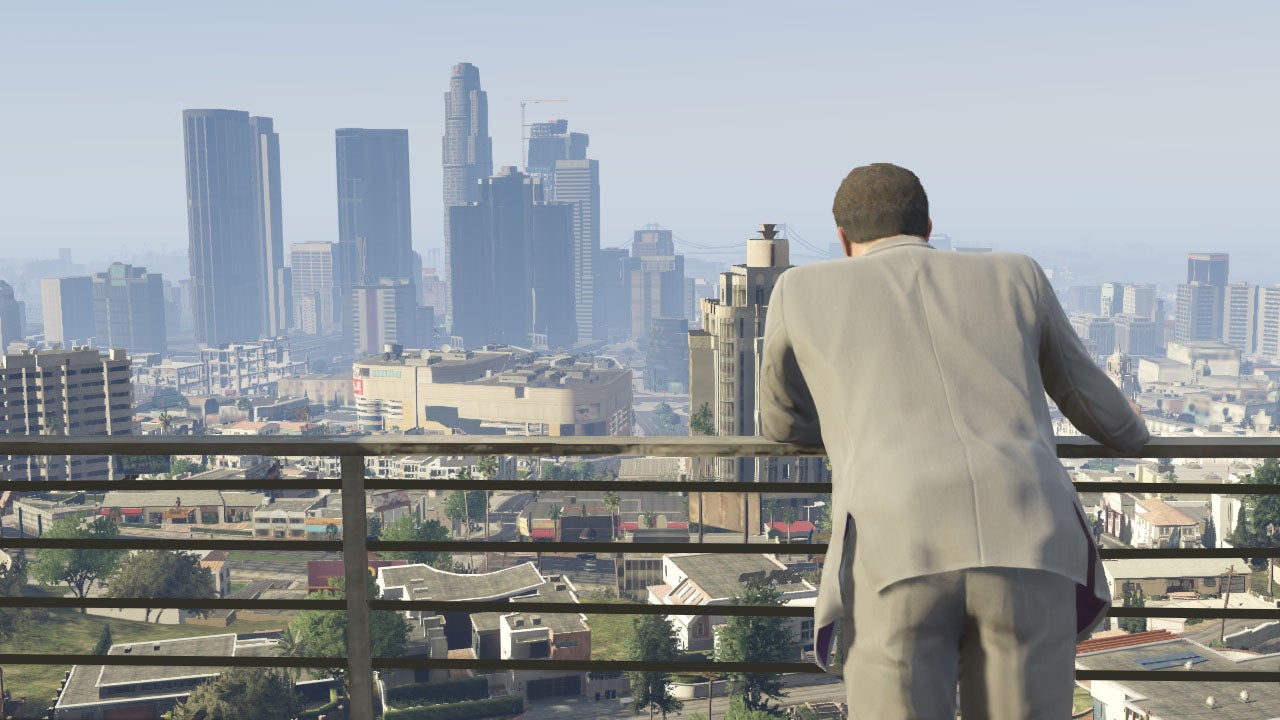 Sign up for the GI Daily here to get the biggest news straight to your inbox
Take-Two boss Strauss Zelnick shared his thoughts on the rise of generative AI with investors during last night's earnings call, showing optimism for how it will enable developers to be more creative.
But while the CEO expects it will help reduce some costs, he is skeptical that it will significantly change the process of game development or enable rival studios to generate competitors to Take-Two's biggest titles.
When asked by an investor for his thoughts on the impact of AI, Zelnick began by noting that, while it stands for 'artificial intelligence', "there is no such thing as artificial intelligence."
But, he added that he's "really excited" about what the world is seeing from ChatGPT and other advances in AI and machine learning at the moment.
"I do think that we'll be and others will be creating tools that will enhance our development and probably reduce some of the costs for what we have to do today," he told investors, as transcribed by Seeking Alpha.
"But I don't think you're going to see it have an effect on the overall cost structure of the business, because I think it will just raise the bar.
"I think any time you make things easier, we're going to want to do more and our teams will want to do more."
He likened ChatGPT and how college students are able to use it to the introduction of the hand calculator.
"AI is not going to allow someone to say, 'please develop the competitor to GTA that's better than GTA', and then just send it out"
"Parents were up in arms that thought, 'Oh, kids won't have to learn math anymore. And the answer is yes, you still have to learn math, turns out. You absolutely have to learn math. Like you have a tool that makes it easier to do. And ChatGPT is the same thing.
"We are ushering in a very exciting era of new tools. And they're going to allow our teams and our competitors' teams to do really interesting things more efficiently. So we're going to want to do more. We're going to want to be even more creative.
"And no, it's not going to allow someone to say, 'please develop the competitor to Grand Theft Auto that's better than Grand Theft Auto', and then they will just send it out and ship it digitally and then that will be that. People will try, but that won't happen."
Elsewhere in the call, Zelnick was asked about the long-term prospects for cloud gaming, to which the CEO noted Take-Two was "one of the first, if not first licensor" to support Google's Stadia with Red Dead Redemption 2.
He emphasised that cloud gaming is a distribution technology, not a business model, and described it as an evolution rather than a revolution of the games business.
"Broader distribution is always a good thing in the entertainment business," he said. "If we can reach more consumers with our properties, we're happy to do it as long as the terms make sense. And I think broader distribution over time probably benefits us in any number of ways, including the cost of distribution, which I believe will go down over time.
"That said, I've never felt like cloud gaming would be size – would represent a seismic change. Because I think if you're prepared to pay $60 or $70 for a frontline title, you're also prepared to buy a console. And I think Stadia found that out."
Finally, Zelnick was also asked whether Xbox Game Pass is changing the way people engage with new titles, and what impact this might have on Take-Two.
The CEO emphasised that no Take-Two title launches day-and-date on a subscription service, although the publisher has happily added catalogue games to such libraries "at the appropriate time."
"We think that's the right way to support subscription," he added. "And subscription is still a relatively small business -- you're talking about businesses. I think the last announcement of Game Pass was 25 million subs. We're not talking about huge broad-based business yet. And in any case, no, I don't believe the business is cannibalizing our business."
We spoke to Zelnick ourselves around the publisher's latest financial results, where he emphasised the recent shortfall isn't on developers.
"When the results are poor, I take personal responsibility for them," he told us. "Our teams are delivering and over-delivering. They're delivering hits; that's what they're supposed to do. I couldn't be more proud of them. Personally, I have work to do to make sure we run this business efficiently and that we deliver results over time, and that's what I aim to do."
Sign up for the GI Daily here to get the biggest news straight to your inbox