Overkill: Microtransactions necessary to keep Payday 2 running
Dev team has tripled since launch to meet schedule of updates and DLC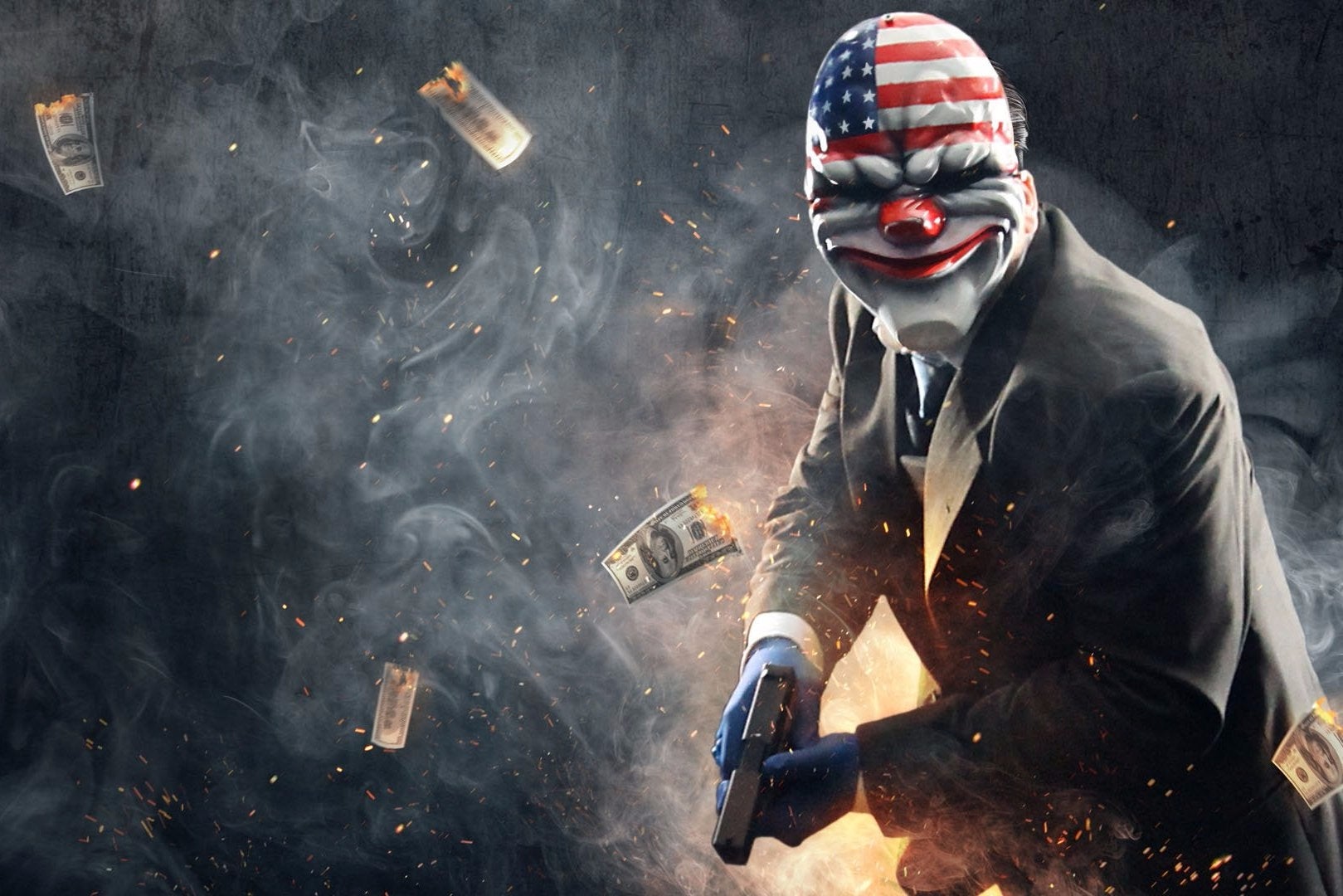 The addition of microtransactions to Payday 2 will not be reversed, according to developer Overkill Software, as the revenue stream is necessary to ensure the financial stability of the game.
The microtransactions introduced as part of the game's Crimefest event led to an outcry within the game's community. Both Starbreeze Studios, Overkill's parent company, and 505 Games, Payday 2's publisher, declined to offer an official comment at the time, but once the week-long event finished Overkill staged a Reddit AMA.
Almir Listo, global brand director at Overkill, attempted to distance the game's current team from comments made at the time of Payday 2's launch in August 2013, when both he and (at that time) game director David Goldfarb emphatically dismissed the idea of introducing microtransactions.
"To make sure there was no confusion, we said what we did to make things absolutely clear. If you asked me then, there would be no way we would've added a system like we just did," Listo said, but he also stressed that the reality of keeping Payday 2 running has changed. The size of the team has tripled since its 2013 launch - from 25 developers to 75 developers - in an effort to make the game as good as possible.
"Two years ago people would have us instantly start work on PAYDAY 3, right after we released Payday 2, like developers usually do," Listo continued. "88 updates later, we have to ensure the future survival of the game.
"Two years ago people would have us instantly start work on PAYDAY 3... 88 updates later, we have to ensure the future survival of the game"
"We do sales when we can where we reduce the price point up to 75 per cent in order to pay people's wages and create a buffer for a rainy day. Six months ago, we also made a bold move to permanently reduce the price point of 16 Payday 2 products by 33 to 43 per cent in the hopes of drawing additional sales. Needless to say, we didn't see the result we anticipated, and have had to think of other ways to make sure we can continue creating content in the pace we want in order to keep Payday 2 fresh and exciting.
"We have a partnership with our partner 505 Games, where we have a deal to produce a specific amount of content until 2017. However, we at Overkill want to create more than what we and 505 Games agreed on. We want to do everything we can to make Payday 2 as awesome as possible. In order to do that, we made the decision to triple the size of the crew. To ensure that we can keep the size of the team, we decided that the best approach was to introduce the Black Market update to the game."
However, while Litso claimed that the Overkill team understood the community's ire, he also said that, "from an economical standpoint...completely based on statistics, we can already see that the Black Market update is working as we intended. Going forward, we hope we can convince the parts of the community that resist this change that this was the right decision to do to ensure the stability of Overkill as an independent developer and the future growth of Payday 2."
On the whole, the Reddit community responded to Listo's position as little more than thin excuses, and it's arguable whether the AMA did anything at all to pacify the dissenting voices. But Listo's point about Overkill's 'independence' was singled out by a number of disgruntled posters.
"Oh and by the way, you're not an indie dev by any typical definition of the term. You've got a publisher and a publicly traded company," one person said.
Another said: "I hope you realize that Starbreezes [sic] financial statements have been posted on this subreddit and that trying to pretend like you weren't making enough to support continued developement [sic] isn't going to work. You're supporting Payday, multiple other games and a VR headset. I get that the answer to 'do I really want more money' is still yes, but don't pretend you're not making a profit on Payday as is."
And a third added: "Realise that you are a subsidiary of Starbreeze and published by 505 games. Oh and you are also a publicly traded company... Lets make this perfectly clear, you are NOT an independent company and you have lost any possible identity as one as a direct result of Crimefest."