Payday sparks remarkable turnaround for Starbreeze
Swedish studio earns $20m in six months after cumulative $14m lifetime loss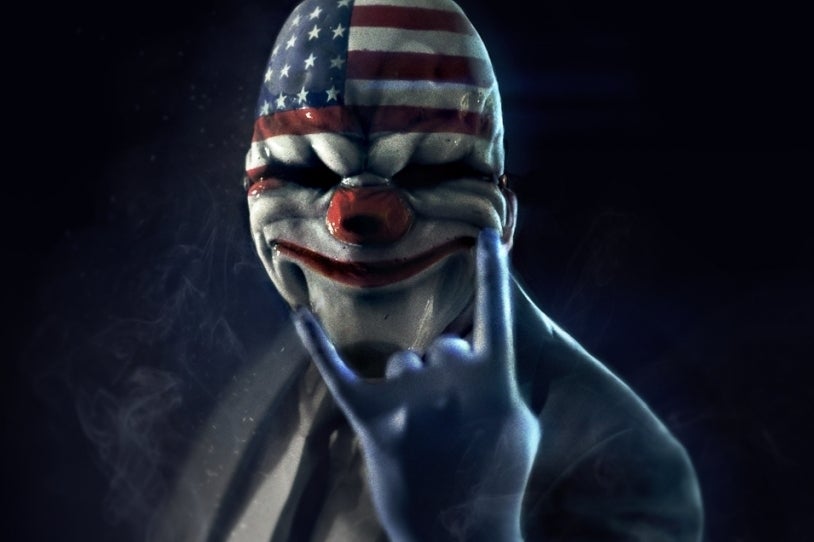 Starbreeze Studios has revealed a startling revival in the first half of its fiscal year, turning a cumulative 15-year loss into a six-month profit of more than $20 million.
According to CEO Bo Andersson Klint, from Starbreeze's founding in 1998 until June 2013 - the last month of the prior fiscal year - the company had made a total, accumulated loss of SEK 94 million ($14.6 million).
However, in the six-month period between July 1 and December 31 2013, Starbreeze earned SEK 130.4 million ($20.2 million) in revenue and pre-tax profits of SEK 104 million ($16.1 million). In a note to the company's shareholders, Andersson said that Starbreeze is now making enough money to grow, and virtually all of that money is coming from its own IP.
"We have continued full control of our own brands and have placed ourselves into a position where we have three games that generate royalties every single day"

Bo Andersson Klint, CEO
"I would like to think that is what they call a turnaround," Andersson said. "Keeping this in mind, I as CEO can continue to move the company away from a survival strategy and towards a strategy focused on growth, sustained profits, and value maximisation of our own brands."
The foundation for this success has been Payday, the popular heist simulator that Starbreeze acquired when it bought Overkill Software in April, 2012. Payday 2, which launched in August last year, accounted for SEK 35.5 million ($5.5 million) of the company's SEK 40.1 million ($6.2 million) revenue in the October-December quarter. By contrast, the critically lauded Brothers: A Tale of Two Sons, which was also launched in August, earned just SEK 1.6 million ($248k) in the same period.
In December, as the half-year period drew to a close, Starbreeze signed a new deal with publisher 505 Games for the continued development of Payday 2. The terms of the agreement will provide $6 million in revenue over the next two years. Payday 2 currently has a community of 350,000 active users on Steam - the fifth largest on the entire network.
In Q2 of the fiscal year, Starbreeze earned SEK 24.3 million ($3.8 million) in pre-tax profits.
"We now have a large cash reserve, have created a stable cost structure, a modern business model," said Andersson. "We have continued full control of our own brands and have placed ourselves into a position where we have three games [Payday, Payday 2, Brothers] that generate royalties every single day."
Starbreeze has been moving towards this goal for at least two years. When GamesIndustry International spoke to then-CEO Mikael Nermark in April 2012, the notion that IP ownership was the key to the company's future was already at the heart of its strategy.
"If you look at any successful studio out there, they own IP, they have done their own games," he said. "Look at Valve, Epic, Crytek. They believed in their own ideas, they had a lot of passion for what they did, and they succeeded. To be a successful studio you have to take charge of your own destiny by owning your own IP."