Square Enix raises forecasts thanks to increased MMO revenues
HD game sales still down year-on-year as Guardians of the Galaxy "undershot initial expectations"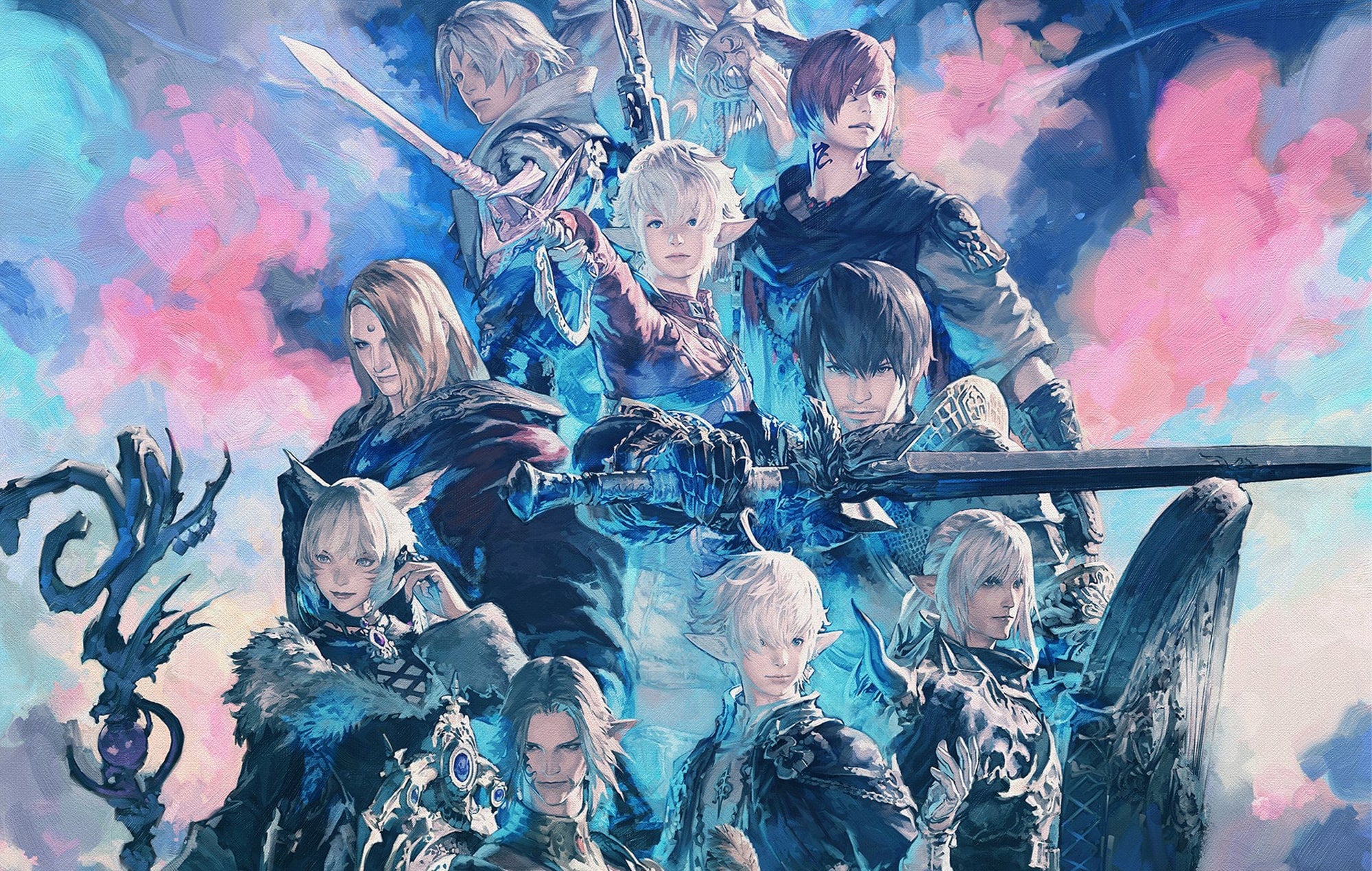 At a glance:
Nine-month sales up 8% year-on-year to $2.4 billion, profit up 117% to $346.9 million
MMO sales up 63% to $420.2 million thanks to rise in Final Fantasy 14 subscribers and Endwalker release
Full-year profit forecast increased from $209 million to $305 million
In its latest financial results, Square Enix has reported increases in sales across all divisions, with particularly strong performances seen from its MMO subsegment.
The Japanese publisher reported net sales for the nine months ended December 31, 2021 as ¥273.6 billion ($2.4 billion), up 8% year-on-year.
Operating income rose 22% to ¥50.1 billion ($436.7 million) while ordinary income rose 41% to ¥54.4 billion ($474.2 million).
Profit attributable to parent more than doubled, up 117% to ¥39.8 billion ($346.9 million)
The bulk of revenues were delivered by its Digital Entertainment segment, which handles its video game operations. Sales for this division rose 4% year-on-year to ¥211.7 billion ($1.8 billion) while operating income rose 17% to ¥49.4 billion ($430.6 million).
Games for smart devices and browsers remain the biggest revenue generators, with net sales getting the slightest uplift of 0.6% to ¥97.8 billion ($852.4 million).
The publisher notes that while existing mobile and browser titles actually saw weaker performance, this increase in sales can be attributed to a revision of revenue recognition standards.
Over in HD game sales, which encompasses its traditional PC and console games, sales are down 14% year-on-year, but as with its first-half results from November, this is due largely to a tough comparison with the prior year.
The first three quarters of its previous financial year saw the release of Final Fantasy 7 Remake and Marvel's Avengers, whereas the comparable release slate this fiscal year has hinged on Outriders, Nier Replicant and Marvel's Guardians of the Galaxy.
While the latter launched to critical acclaim, the publisher said in an investor briefing that launch sales "undershot our initial expectations." However, it notes that discounts and sales promotions run since November have improved its performance and Square Enix hopes to continue this to "make up for the title's slow start."
There was no comment on Outriders performance. Despite Square Enix previously saying the game was "off to a good start" and marked the start of its "next major franchise", the game's developer People Can Fly claimed in August that the game had failed to break even in its first quarter as it had yet to receive royalties that were to be paid once the game became profitable.
In its latest financials, Square Enix reports a 63% year-on-year increase in sales from its MMO subsegment, reaching ¥48.2 billion ($420.2 million). This has been attributed to the sharp rise of paid subscribers for Final Fantasy 14, as well as the December release of its Endwalker expansion.
Other segments, such as publishing, merchandise and amusements also saw sales rise. For that latter, this was largely thanks to COVID restrictions lifting in Japan.
As a result of this strong nine-month period, Square Enix has revised its forecasts. The company still expects full-year sales to amount to ¥340 billion ($3 billion), but not expects both operating and ordinary income to reach ¥50 billion ($435.9 million), previously predicted to be ¥40 billion ($348.7 million).
Profit attributable to parent is now forecast at ¥35 billion ($305.1 million), up from the previous estimate of ¥24 billion ($209.2 million).