Sony raising PS5 price in Europe, UK, Japan and more due to economic pressures and inflation
No price increase for the US, RRP for disc-based model now at €549.99 / £479.99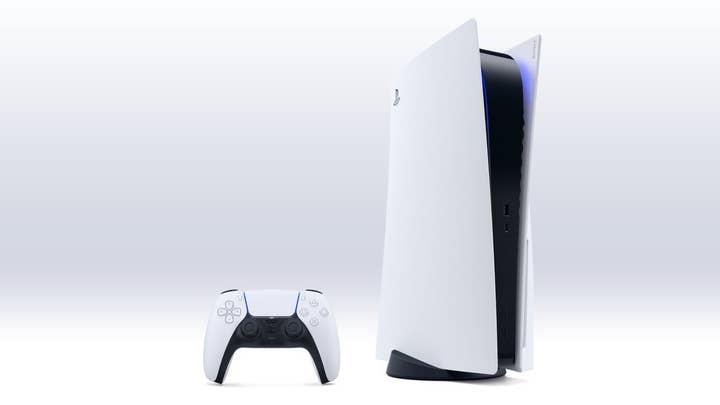 Sony has increased the recommended retail price of PlayStation 5 in dozens of markets around the world, including the UK, Europe, Canada and the company's home market of Japan.
Jim Ryan, president and CEO of Sony Interactive Entertainment, announced the change in a blog post, attributing it to "the global economic environment."
"We're seeing high global inflation rates, as well as adverse currency trends, impacting consumers and creating pressure on many industries. Based on these challenging economic conditions, SIE has made the difficult decision to increase the recommended retail price (RRP) of PlayStation 5 in select markets."
Ampere Analysis reports price changes will come into effect in 45 markets around the world, across Europe, the Middle East, Africa, Asia-Pacific, Latin America and Canada.
Most of these changes are immediate, although the new pricing will not come into effect in Japan until September 15.
There will be no price increase in the United States.
Sony detailed the new RRP for both models of the PS5 in key territories:
Europe: +€50
Disc-based model – €549.99
Digital edition – €449.99

UK: +£30
Disc-based model – £479.99
Digital edition – £389.99

Japan: +¥5,000
Disc-based model – ¥54,980 yen
Digital edition – ¥44,980 yen

China: +400 RMB
Disc-based model – ¥4,299 yuan
Digital edition – ¥3,499 yuan

Australia: +AUD $50
Disc-based model – AUD $799.95
Digital edition – AUD $649.95

Mexico +1,000 pesos
Disc-based model – MXN $14,999
Digital edition – MXN $12,499

Canada: +CAD $20
Disc-based model – CAD $649.99
Digital edition – CAD $519.99

Ryan concluded the blog post: "While this price increase is a necessity given the current global economic environment and its impact on SIE's business, our top priority continues to be improving the PS5 supply situation so that as many players as possible can experience everything that PS5 offers and what's still to come."
The move follows Meta's decision to increase the Oculus Quest 2 price by $100 earlier this month. It's also a decision platform holders have historically had to make to counter currency changes; in 2009, Nintendo raised the trade price for the Wii in the UK following the depreciation of the pound.
In his analysis, Ampere Games' research director Piers Harding-Rolls said the combination of supply constraints for PS5 and the lack of any indication Microsoft will also increase Xbox prices means "there is no doubt this price increase will have been a hard decision to make."
He continued: "While we believe there will be disappointment for some consumers that have been trying to buy a PS5 without success, or that were saving to buy the console just in time for the price to increase, the high pent up demand for Sony's device means that this price increase of around 10% across most markets will have minimal impact on sales of the console. We expect Sony's sales forecast for the PS5 to remain unchanged.
"At this stage there is no indication that Microsoft will be increasing its prices for the Xbox Series console. Undoubtedly, Microsoft will take advantage of Sony's increase to push its 'value' message, especially around the Xbox Series S, Game Pass and its All Access offer as we enter the holiday shopping season. As such, this move hands some advantage to Microsoft."
Ampere Analysis estimates Sony has sold 21 million PS5 units globally, compared to 13.8 million Xbox Series X|S units.