Sony has improved significantly, says Hirai
CEO believes company is on the comeback path, says 4K TVs could take a decade to catch on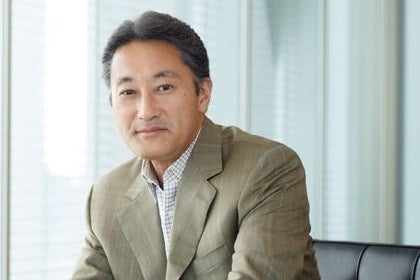 Sony's last quarterly report showed signs of improvement for the company. While the gaming division struggled, overall the electronics giant sold more products and lost less money year-over-year. There's clearly a ways to go, but CEO Kazuo Hirai told the Associated Press yesterday the company has been making strides in the right direction.
"We need to be a lot faster in decision making," Hirai said to reporters in Tokyo. "We need to be a lot faster in execution. We need to be passionate about our product. Are we perfect? No. But I think we've improved significantly."
The executive said the company will focus its efforts on higher-end products, avoiding the price wars that have helped turn its TV division into a money loser for nine straight years. To do that, Hirai said Sony will need impressive new products, and he pointed to a waterproof cellphone as one example. Another possible effort on that front would be 4K (Ultra HD) TVs, which were shown off at the Consumer Electronics Show earlier this month. While the higher resolution displays will be hitting the market soon, Hirai said it could be years before they catch on with consumers, perhaps even a decade.
In the near-term, the company's bottom line will be boosted by the sale of its US headquarters. Unloading the 37-story New York City office is expected to sell for about $1.1 billion, and boost the company's operating income by $685 million. The company does not yet know where it will base its business after the sale of the building.