PlayStation revenues fall in Q2, Sony cuts handheld forecast
Sony cuts overall losses, but slashes PSP and Vita sales forecast by 2 million units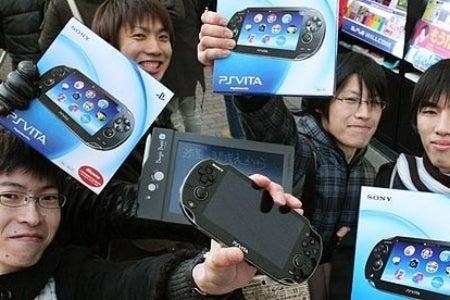 Sony's PlayStation business suffered a decline in both sales and operating income for the second quarter of FY12.
For the quarter ending September 30 2012, the company's game division reported revenues of ¥148.2 billion ($1.85/£1.15b/€1.43b), down 14 per cent year-on-year from ¥176 billion on a constant currency basis. Operating income also declined year-on-year, from ¥3 billion to ¥2.3 billion ($29m/£17m/€22m).
Sony attributes the decline to falling sales right across its hardware line: the PlayStation 2 and PlayStation 3 sold a combined total of 3.5 million units during the quarter, a significant drop from the 4.9 million units sold in the same quarter last year; the PS Vita and the PSP sold a combined total of 1.6 million, a slight year-on-year decrease from 1.7 million units.
"We are enhancing the line up of handheld software ahead of the year end holiday, and we are engaging in various promotions in an effort to expand the PS Vita Platform"

Masaru Kato, CFO
However, the PlayStation business reported gains in software sales: PlayStation 3 and PlayStation 2 games sold 41.4 million units in the quarter, up from 40.2 million last year; PS Vita and PSP games sold 8.7 million units, up from 8.2 million.
Sony has lowered its forecast for handheld hardware sales in FY12, from the 12 million units expected in its August report to 10 million. The company's console sales forecast remains at 16 million units for the financial year, while packaged software sales are expected to be equivalent to FY11 - around 196.7 million units.
The company as a whole showed signs of improvement, largely due to pervasive restructuring and cost-cutting measures that includes an expected 10,000 redundancies worldwide by March, 2013.
Overall, Sony reported revenues of ¥1.6 trillion ($20b/£12.4b/€15.5b), up 1.9 per cent over the same quarter last year. Net losses for the quarter were reduced from ¥27 billion to ¥15.5 billion ($337m/£208m/€260m) year-on-year.