SOC Investment Group: Bobby Kotick paycut "falls short of lasting changes"
Organisation calls for reduction to be formalised for at least five years, criticises silence from board of directors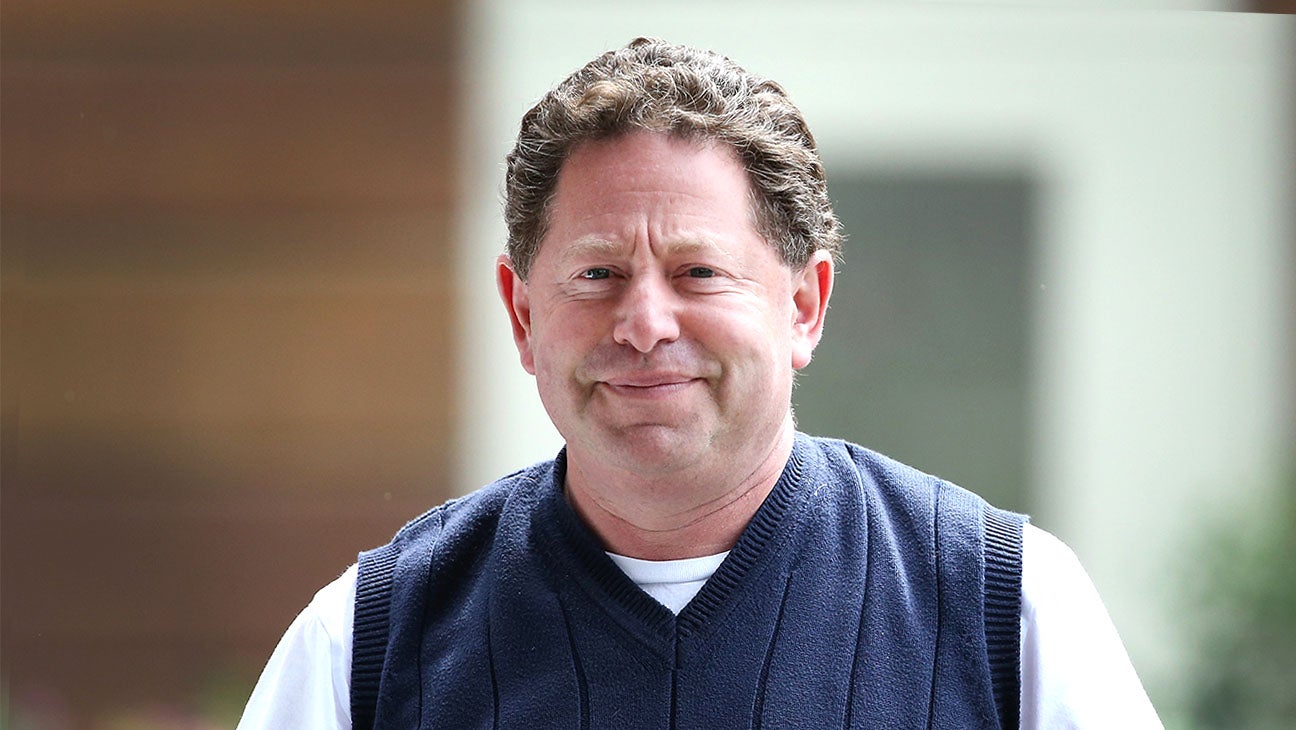 News that Activision Blizzard CEO Bobby Kotick is reducing his salary and compensation has been praised by some, but still faces criticism from SOC Investment Group.
The organisation, which has been spearheading a campaign against oversized executive pay at companies such as Activision Blizzard and EA, told GamesIndustry.biz that it was pleased to see Kotick's voluntary paycut but is concerned by the lack of a defined period for which it will last.
The group's executive director Dieter Waizenegger told us in a statement SOC would prefer to see this reduction formalised in Kotick's employment contract "with a length of at least five years -- the same as his prior 2016 employment agreement."
"We read [the] announcement by Activision Blizzard with mixed feelings and many questions," he said. "While Activision is taking steps forward to addressing shareholder and other stakeholders' concerns about exorbitant pay, wage inequality, diversity, and harassment, these steps fall short of lasting changes that will set the company on the right track for long-term success."
Earlier this year, the group reported Kotick was expected to receive a $200 million payout representing four years worth of rewards as the company's growth during the pandemic triggered a certain clause in his employment agreement.
A month later, a filing revealed Kotick's new contract -- which will see him serve as CEO until at least March 31, 2023 -- came with a 50% or $875,000 reduction. His target annual bonus was also set to be reduced by a potential $1.75 million for the current and next fiscal year.
This week, Kotick announced he would be reducing his salary and compensation to the lowest possible amount under California Law until significant changes are made to address the issues with the publisher's workplace culture.
He also shared changes to the company that aim to help achieve this, including investing $250 million into "initiatives that foster expanded opportunities in gaming and technology for under-represented communities," as well as waiving the requirements for arbitration for sexual harassment and discrimination claims and increasing visibility on pay equity.
However, while Waizenegger says it's important to hear about such changes from Kotick, he adds that the "continued silence from the company's board of directors is troubling."
"If the current board does not recognize that it is responsible for overseeing human capital management, then shareholders need a refreshed board that better understands the importance of this aspect of their role in protecting long-term value."
He adds: "We are also disappointed by the board's silence on an independent investigation of human capital management oversight failures, which were revealed by Activision's sexual harassment crisis. As shareholders, we called on the board of directors to step forward and take accountability.
"While the company has announced several worthwhile changes including an initiative to diversify the workforce and explicit zero-tolerance policy for harassment and retaliation, these measures don't go far enough to address the widespread problems caused by Activision's human capital oversight failures.
"The bottom line is that Activision needs to clarify its commitments and broaden their scope. The company announced that it will no longer require employees to arbitrate claims of harassment or discrimination, but it has not freed current or past employees from any non-disclosure agreement that may be keeping them from sharing their experience with investigators or other workers, as alleged in the California FEHD's amended complaint. Additionally, the new diversity target does not address the lack of diversity on the board of directors or among senior management."
We spoke to SOC research director Rich Clayton earlier this year about the group's concerns around executive pay in the games industry, and had director of executive compensation research Michael Varner on the podcast to explore this issue further.