Bobby Kotick asks for minimum salary as Activision addresses toxic culture
Update: The ABK Alliance has responded to Kotick's letter, calls move a "huge win" for employees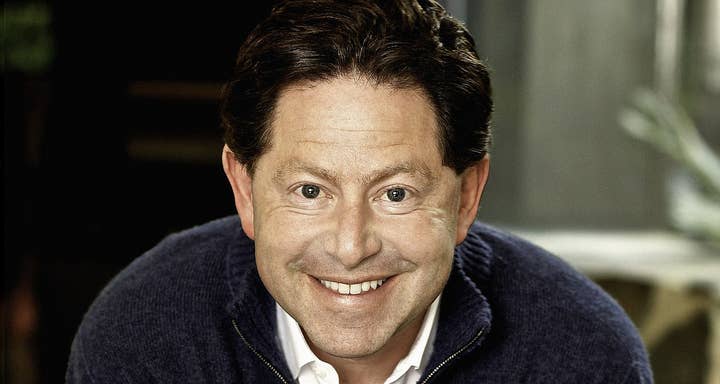 Original story, October 28: Activision CEO Bobby Kotick has asked the company's board of directors to reduce his salary and compensation to the lowest possible amount under California Law, until substantial changes are made to improve the firm's workplace culture.
In a letter shared on Activion's investor relations page, Kotick said he had asked for a pay cut down to $62,500. He also said that he won't be awarded any compensation or bonuses on top of this basic salary "until the Board has determined that we have achieved the transformational gender-related goals and other commitments."
Kotick shared five new changes that the company is set to make to improve the company's workplace culture, following the result of an investigation led by the Equal Employment Opportunity Commission.
This includes the launch of a new company-wide, zero-tolerance harassment policy with "tougher rules and consistent monitoring". Any employee found to have retaliated against anyone for making a complaint will be immediately terminated.
"The EEOC's review was a catalyst to sharpen [Activision's] focus on the ways [it] can become a company others emulate as a model for workplace excellence and one with an unwavering commitment to its values," Kotick said.
It also committed to increasing the percentage of women and non-binary people working at the company by 50%, as well as investing $250 million into accelerating opportunities for diverse talent over the next five years.
Over the next ten years, Kotick said the company will invest an additional $250 million into "initiatives that foster expanded opportunities in gaming and technology for under-represented communities."
Additionally, the company is wavering required arbitration of sexual harassment and discrimination claims, as well as continuing to increase visibility on pay equity.
In April this year, Kotick voluntarily took a 50% pay cut, reducing his base salary to $875,000. Kotick's pay has been the subject of scrutiny for a while; the Strategic Organising Centre (SOC) has been contesting executive pay in recent years, and even called for Activision to cancel exec bonuses until changes are made.
Speaking to GamesIndustry.biz, SOC research director Rich Clayton said: "There has to be some kind of accountability for the highest level executives, either in terms of their own failure to respond to reports of allegations or in terms of the reporting structure, so that somehow they were not aware of these allegations, despite them being apparently rampant."
Kotick's April pay cut preceded news of the lawsuit filed against Activision Blizzard by the California Department of Fair Employment and Housing for harassment and discrimination against women.
Since the lawsuit, 20 employees have "exited" the company, and a further 20 have faced disciplinary action in efforts to improve the company culture.
To keep on top of all the news pertaining to the Activision Blizzard lawsuits, check out our rundown of all the headlines here.
Update, October 29: The ABK Workers Alliance, a group set up by employees across Activision, Blizzard and King to push for change, has responded to Kotick's letter, calling his statement and the pledges within it "a huge win."
"While today was a huge win for us, we remain vigilant and continue to push for other industry practices that need to change. We still stand firm by our demand that the investigation must be done by an unbiased third party, of which WilmerHale is not one," the group wrote in a Twitter statement.
"We continue to push for light to be shed on other industry practices, like crunch, which can be especially harmful the health of game devs, and especially the health of disabled and chronically ill game devs."