SecretNewCo becomes Big Huge Games
Brian Reynolds revives studio with backing from Nexon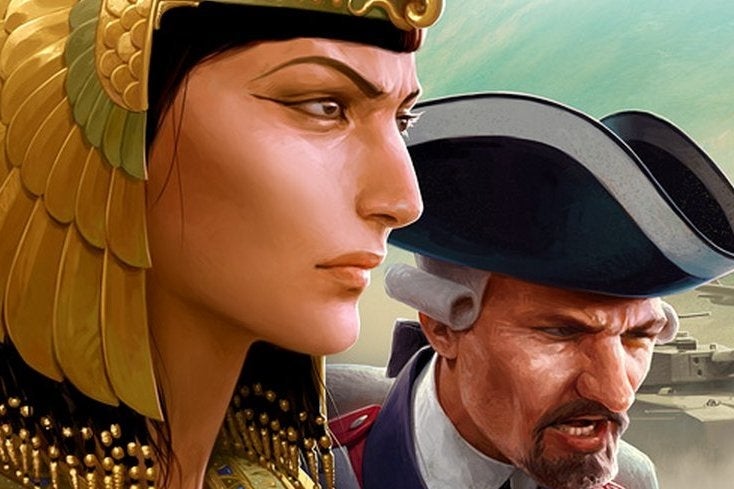 Game designer Brian Reynolds has revealed that his studio, SecretNewCo, is actually a revival of Big Huge Games - the strategy studio that Reynolds helped found and that closed in May 2012.
"We're honored to continue the legacy of Big Huge Games, which we founded on the concept of making fun, beautiful and innovative gameplay experiences on mobile devices," said Reynolds, chief executive officer.
"Nexon is lending us its proven free-to-play expertise in pursuit of that goal, and we can't wait to show players what we've created together."
Brian Reynolds launched SecretNewCo back in February 2013 after he left Zynga. It was announced his new venture would partner with Nexon the following July.
Nexon will publish the studio's first game, Dominations, a strategy title that will launch on mobile next year.
"Brian and the team at Big Huge Games have built a truly epic new game with Dominations. Strategy game fans and mobile gamers are going to love the innovation, depth, and player choice Dominations gives each user," added Nexon's John Robinson.
It was May 2012 when the original Big Huge Games was shutdown by 38 Studios, and the studio had had a bumpy ride up to that point. Founded by Reynolds, Tim Train, David Inscore and Jason Coleman in 2000 the studio created the Rise of Nations franchise and a version of Catan for XBLA. In January 2008 the studio was acquired by THQ but in 2009 THQ threatened to close it if a buyer could not be found. 38 Studios acquired it a few months later, but three years later laid off the entire staff.