Brian Reynolds to start new studio
Zynga's former chief designer wants to pursue projects that would be too risky or "off strategy" for FarmVille maker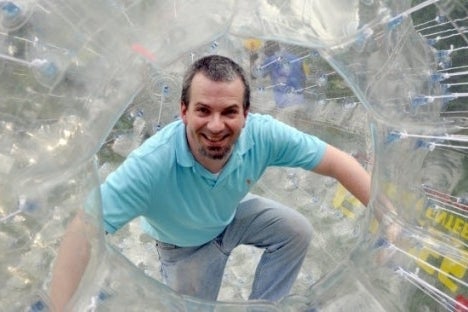 Given the exodus of talent from Zynga in the last year, one might think chief game designer Brian Reynolds jumped ship this week to pursue something more stable. But in a guest column on VentureBeat today, the newly indie developer insisted it was just the opposite.
"I want to experiment more than might be appropriate for a publicly traded company, and I might want to do something that would be 'off strategy' for Zynga or otherwise too risky," Reynolds explained.
While Reynolds said he needed time to settle on a specific course of action, he is leaning toward starting up a new small studio. He added that he missed the stress and excitement of running a smaller outfit, and getting to write his own code for games.
The veteran designer also suggested that tablets and mobiles might be a good place to take advantage of his experience, given the success that has been found on those platforms with strategy and free-to-play games. Reynolds has deep roots in the former from his time at Firaxis and Big Huge Games, while the latter was the focus of his work at Zynga.