Rovio spins off book publishing arm
Kaiken publishing formed as Angry Birds company continues to streamline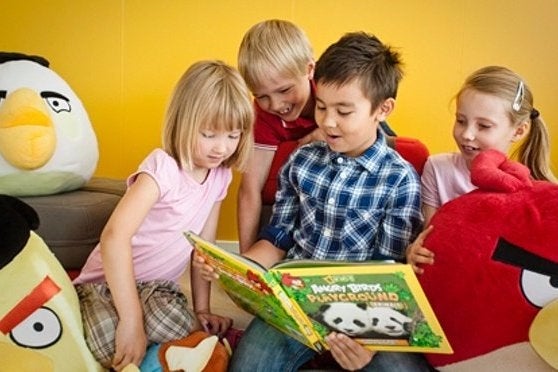 Rovio has further streamlined its operations by spinning off its book publishing arm. Kaiken Publishing will be, "the global master licensee of Rovio's brands with a strong focus on Angry Birds."
Kaiken Publishing will be led by Laura Nevanlinna, previously Rovio's publishing director. The affiliate company will continue to publish books and comics based on Rovio's IP, but as a separate entity it will also have more freedom to work with new IP.
"In publishing we've explored new ways of creating quality content for our fans, both within the Angry Birds universe and with new IP," said Mikael Hed, head of media at Rovio, in a statement. "Now there's a great possibility to take that mission even further as a standalone company with a clear mandate and focus."
"Kaiken will be able to carry on Rovio's successes in fleshing out the Angry Birds world, while also taking more opportunities to publish our own and others' IP," Nevanlinna added.
Rovio's activities in book publishing stretch all the way back to 2011, near the peak of Angry Birds' popularity. In the last few years, however, Rovio has struggled to maintain that level of success, culminating in the loss of more than 300 jobs between October 2014 and October 2015.
The focus now is on reigning in the vaulting ambition of that peak. Spinning out Kaiken Publishing is an example of that, as was the foundation of Fun Academy by key staff from Rovio's education team.