Roblox wants to teach kids how to spot fake news and be safe online
Firm rolls out free 'digital civility' course with 20 hours worth of educational content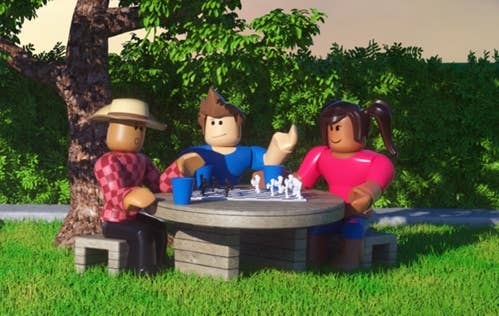 Games platform Roblox is rolling out a new digital course to educate people about how to act on the internet.
The free educational resource is part of the company's Digital Civility Initiative, and is intended to teach kids what good online behaviour looks like, how to keep personal information private, and how to recognise bullying, among other topics. This is done over the course of six sessions, which will take around 20 hours to complete. The firm is also hoping to teach kids to spot fake news with its Digital Safety Scavenger Hunt game.
"We've been hearing from our educator community that it's simply not enough to have occasional conversations about safety and digital civility and that they'd greatly benefit from a structured curriculum and project-based learning as the new school year begins and kids are spending more and more time learning and interacting with one another online," Roblox director of community safety and digital civility Laura Higgins said.
"The curriculum launching today is designed to provide both educators and students with a self-paced, topic-specific narrative that will help build a generation of resilient digital citizens and ensure kids and teens have positive and safe online experiences."
The librarian of New York's Ruth C. Kinney Elementary, Bianca Rivera, added: "I've used the Roblox curriculum with my students well before distance learning was required and have seen first-hand how they benefit from combining learning and play on their favorite platform. While they learn game design and coding, they also acquire valuable social skills and create long-lasting friendships. Now more than ever, it's important for these kids to feel connected to their peers, and Roblox's offerings facilitate that."
Roblox's Digital Civility Initiative was launched in January 2019 following Higgins coming on board. The games platform has also partnered up with Chinese giant Tencent to create an education programme for the region.
In July of this year, Roblox revealed that it had 150m monthly active users, a sharp increase on the 115 million MAUs that the company had boasted in February. The platform also reckons that its developers are on track to earn $250 million in 2020, a 127% increase on the previous year.