"Reputation is now as important as the games"
Shahid Ahmad and Jason Della Rocca offered sobering advice to independent developers trying to be heard above the clamour of the market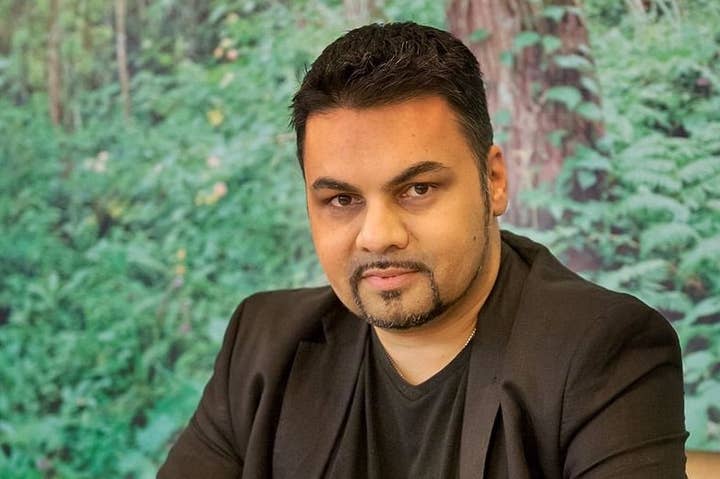 With the market growing more and more crowded with products every day, a developer's pre-existing reputation has become a vital factor in finding success - perhaps more so than the actual games they are making.
That point was made by Shahid Ahmad, the former director of strategic content for PlayStation, who left Sony at the end of 2015 to rejoin the independent developer community he had done so much to promote. In a broad and fascinating panel at Casual Connect Europe, Ahmad discussed the thorny issue of discovery with Execution Labs' Jason Della Rocca, who asserted that most developers don't place nearly enough importance on establishing an audience for their games
"One of the most important things you have as a developer is the community you can take with you"

Jason Della Rocca, Execution Labs
"There is no excuse to not engage with and build your own community," Della Rocca said, highlighting the myriad communication channels available to any developer with a PC, from forums and Facebook to streamers and Steam. Indeed, developers are often happy to cede that responsibility to a publisher so they can focus on making their games. However, while that way of thinking is common, Della Rocca believes it to be short-sighted.
"Even if you're using Publisher X for this game you may be using Publisher Y for the next game, and one of the most important things you have as a developer is the community you can take with you, and your ability to engage with that directly and authentically," he said. "You don't want to relinquish that ability to a publisher. 'I'm a coder. I don't want to deal with squishy human beings.' Community is essential to what it means to be an independent developer."
Without a community of your own, many of the tools that have the potential to create success and stability are weakened or undermined. Della Rocca cited Kickstarter as an example, which is often used by developers as a starting point for both making money and building a community. "Kickstarter is a community engagement tool. It's part of the ongoing marketing process," he continued, pointing out that successful Kickstarter campaigns from teams working with Execution Labs generally run after a full year of building an audience. Without that? "Forget it. You're done."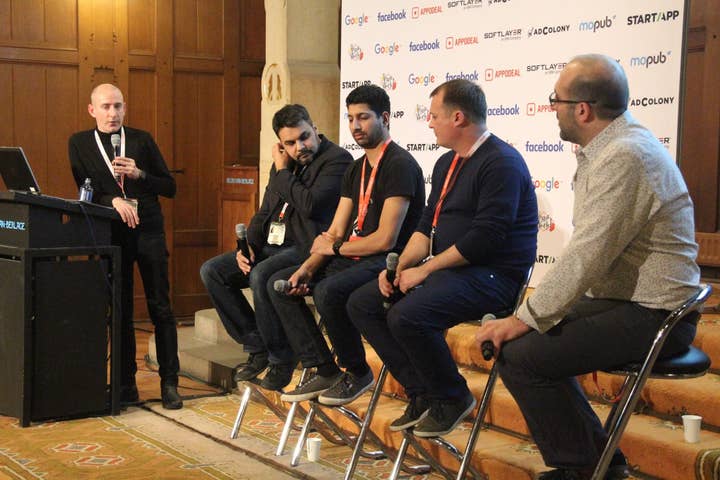 Ahmad followed up Della Rocca's point with an insight from his time working at PlayStation. "We tried to avoid working with developers who didn't understand the concept of building their own tribe," he said. "When you have 150 games per day coming out on iOS and god knows how many in the rest of the ecosystem, the player is overwhelmed with choice... In the old days it was much easier to make a decision about what you wanted to play, and not have that fear that you're going to miss something fantastic."
This abundance of options can have a paralysing effect on the audience, Ahmad said, before acting out his own experience of trying - and often failing - to find something new to play. "I'll get out my iPhone, I'll have a look, I'll download, I'll play a game for about 20 seconds. I'll go to Steam, where there's a curated page, my shortlist. 'No, no, no. That looks like that indie game, that looks like that other indie game. Oh god, I'll just play Call of Duty.'
"If you don't have reputation, you only have your game. And your game is up against thousands and thousands of other games"

Shahid Ahmad
"So how do developers get above that? They have to establish a reputation. The most important thing a developer can do now is build their reputation. And that reputation is now as important, if not more important, as the games they make."
And it would be a mistake to underestimate the kind of reputation needed to rise above the noise. Ahmad pointed to Knights and Bikes as an example, a game from two hugely talented developers who have worked in prominent creative roles on LittleBigPlanet, Tearaway, Ratchet & Clank, and more besides. Despite trying to raise the relatively modest sum of £100,000 through Kickstarter, they have yet to reach £70,000 at the halfway point of the campaign. They will get there, Ahmad said, but there is an important lesson to learn from their experience.
"For a new developer, if you want to use Kickstarter that's the kind of bar that we're talking about. Raising two-thirds of a Kickstarter when they're only asking for £100,000. I'm confident that they'll smash that and create an amazing game, but you have to ask yourself: if two of the most talented developers in the world are having to work this hard to get to £66,000 halfway through - and that is a success in my eyes, by the way - what will you bring to the table? What will establish your reputation in the mind of the player?
"Because if you don't have that, you only have your game. And your game is up against thousands and thousands of other games. And let's face it: all games look good now. Let's face it: everybody has access to great tools. There are so many ways of launching your content, there are so many platforms. What do you do?
"If you're not working on your reputation, if you're not working very closely with your tribe, if you're not putting who you are, what you believe in and where you want to go at the front and centre of your marketing, you're in trouble."
GamesIndustry.biz is a media partner for the Casual Connect conference. Our travel and accommodation costs were provided by the organiser.