Activision Blizzard board gives Kotick a vote of confidence
Amid calls for the CEO's dismissal, board of directors "remains confident that Bobby Kotick appropriately addressed workplace issues brought to his attention"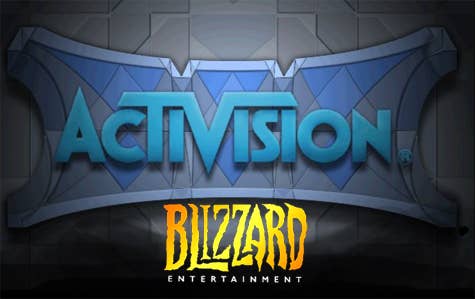 Activision Blizzard's board of directors today released a statement affirming its support for CEO Bobby Kotick after the employee group ABK Workers Alliance called for his removal.
"The Activision Blizzard board remains committed to the goal of making Activision Blizzard the most welcoming and inclusive company in the industry," the directors said.
"Under Bobby Kotick's leadership the company is already implementing industry leading changes including a zero tolerance harassment policy, a dedication to achieving significant increases to the percentages of women and non-binary people in our workforce and significant internal and external investments to accelerate opportunities for diverse talent. The board remains confident that Bobby Kotick appropriately addressed workplace issues brought to his attention.
"The goals we have set for ourselves are both critical and ambitious. The board remains confident in Bobby Kotick's leadership, commitment and ability to achieve these goals."
Kotick's status with the board came into question this morning after The Wall Street Journal reported that Kotick had neglected to inform the board of significant harassment and discrimination allegations.
Beyond that, the paper reported that Kotick overruled a recommendation from human resources to fire a long-time Call of Duty developer after an investigation into sexual harassment allegations, and the company failed to act appropriately on other allegations throughout the studio system.
Kotick himself was the offending party in two stories the paper reported, once in 2006 threatening to have an assistant killed in a voice mail message to her, and then in 2007 allegedly firing a flight attendant on his private jet after she complained that the pilot sexually harassed her. (Both of those incidents were resolved with settlements, the paper reported.)
Activision Blizzard responded to the story saying it gave "an inaccurate and misleading view of Activision Blizzard and our CEO," and ignored the progress it had made since the California Department of Fair Employment and Housing first filed suit against it this summer.