PS4 hosted 10 per cent of all Twitch streams in the last month
Sony's customers respond well to streaming and spectator services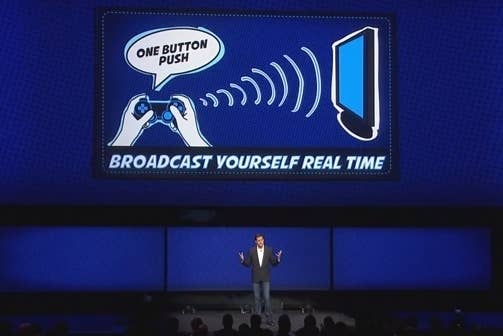 Sony's decision to include player-streaming tools in the PlayStation 4 has been met with great enthusiasm by the console's early adopters.
According to data released by Sony today, 10 per cent of all streams through the ubiquitous Twitch.tv service since November 14 - the U.S. release date - were from PlayStation 4 players.
Between Twitch and Ustream, there have been 800,000 game broadcasts lasting a total of 20 million minutes, with a total of 7.1 million viewers.
"PlayStation 4 is specifically designed so people can share their gaming experiences and interest in streaming live gameplay has surpassed our wildest expectations," said Shuhei Yoshida, president of SCE Worldwide Studios. "We're very excited to see gamers embrace live streaming from their PS4 system and we look forward to seeing how PlayStation gamers advance social gaming in the coming years."
Twitch was also a day-one app for Xbox One, and the burgeoning trend for player-broadcasting looks set to be a defining feature of this generation. Indeed, the popularity of League of Legends as a spectator event demonstrates the extent of the idea's potential.
In September, Twitch closed a $20 million round of funding, taking investment from Take-Two Interactive, among others. "Their intuitive and accessible integration of Twitch removes the barriers to entry which casual broadcasters currently face, so we expect traffic numbers to soar when these consoles launch," Twitch COO Kevin Lin said at the time.