League of Legends final attracts 8.2 million unique viewers
China and Korea account for a quarter of the total audience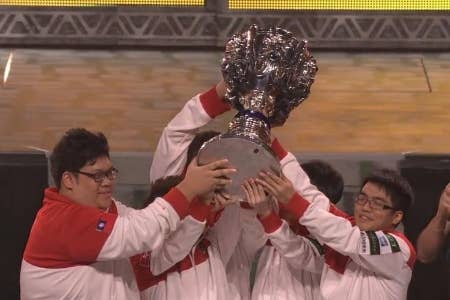 More than 8 million people watched the final of the second season of the League of Legends World Championship.
The final was held on Saturday October 13, attracting an audience of 8,282,000 unique viewers across its TV and online broadcasts. Around 2.4 million of those watching were based in China and Korea.
The final was attended by more than 8,000 people, but League of Legends seems to be the game that could finally push eSports into the mainstream. In total, across all users, the playoffs and finals were viewed for 24,230,688 hours.
At Gamescom this year, Riot Games co-founder Brandon Beck told GamesIndustry International about the company's ambition to make e-Sports a sustainable career for talented gamers.
"We don't have our sights set on replacing soccer right now, but we definitely think that e-sports has a place as a large, important, mainstream competitive activity," he said. "I fundamentally believe that e-sports will be an Olympic event in my lifetime."