Pre3: Sony comes clean on Neo as FB inks a deal with Blizzard
Weekly Roundup: A collective holding of breath as the industry prepares for the LA circus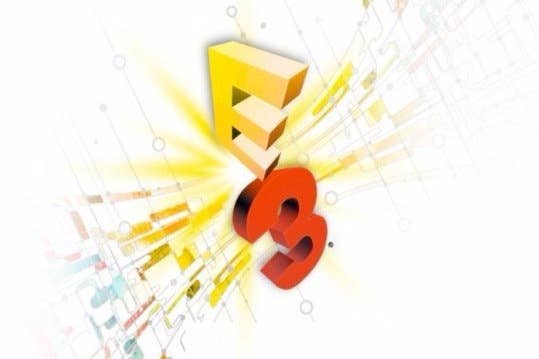 'Tis the week before E3, and aside from the House, not a creature is stirring, not even a mouse.
The week before E3, or Pre3, as I'm now christening it, can go one of two ways. It's either a deathly calm, as fearful executives everywhere clutch their slide decks to their chests and desperately make warding signs against prying journalists; or it's a non-stop colander of free-flowing leaks as our old friends Rumour and Speculation play fast and loose with the secrets of major corporations.
This week has largely been the former, with the major leaks having been run comfortably to ground some weeks ago. Luckily, PlayStation boss Andrew House was on hand to spice things up at the last moment by confirming the long-rumoured, never-quite-denied PS4 Neo to the Financial Times.
The Neo, as was expected, will be a more expensive, more capable machine, with a 4K output and better specs all round. Still, says House, it's not a replacement for the original model.
"All games will support the standard PS4 and we anticipate all or a very large majority of games will also support the high-end PS4"

Andrew House
"It is intended to sit alongside and complement the standard PS4," House told the FT. "We will be selling both through the life cycle...All games will support the standard PS4 and we anticipate all or a very large majority of games will also support the high-end PS4."
Disappointingly, Sony seemed to only want to confirm the existence of the machine so it could also put rumours of its appearance at E3 to bed. House has categorically denied that it will be revealed to the public next week, citing the need for a worthwhile catalogue of enhanced games to make the most of the launch.
Elsewhere, however, traditional Pre3 quiet has reigned. Nonetheless, Facebook and Blizzard penned a partnership deal which will see the developer's games given a "stream to Facebook" button, as well as Facebook login to Battle.net. Announced without a great deal of fanfare, the deal is part of a larger partnership which has included an extensive ad campaign for Overwatch and looks like it could well be something of a litmus test for closer integration in the future.
"Blizzard games are best when played with friends, so it's important to us to provide our players with features and services that make it easy and fun to share their experiences with each other," said Blizzard's Gio Hunt in a press release. "We're working closely with Facebook on this integration for Overwatch, as well as our other games, and we look forward to sharing further details on our plans as development progresses."
"Apple has received confirmation that three incidents linked to smelters reported in Apple's supply chain have occurred in which individuals identified as members or potential members of organizations within the meaning of 'armed groups"
In the UK, mainstream headlines have been dominated with the discussion of the EU referendum, which will see British citizens deciding whether they want the country to remain as a member state of Europe's attempts at unifying policy and trade negotiation. Many polls have the yays and nays as neck and neck, with around 20% of the country remaining undecided. But what will it mean for the UK's game makers? George Osborn (not that one) spoke to them to find out, finding the trade to be fairly firmly in favour of the vote to remain.
Sticking with the politically contentious, Brendan Sinclair investigated the murky world of conflict minerals, discovering a disappointing backslide from some of the gaming companies who'd previously been leading the way in sourcing elements from ethical sources. Activision, which was previously able to claim a completely clean supply chain, was forced to admit that it may have some...grey areas, whilst both Facebook and Time Warner have dragged their feet about publishing their supply chain details to the SEC. Still, it's not all bad news, many companies, including giants like Apple and Microsoft, have made significant steps towards a conflict-free sourcing policy.