Pokémon Sword & Shield are the fastest-selling games in Switch's history
Switch duo sells six million copies worldwide in first week of release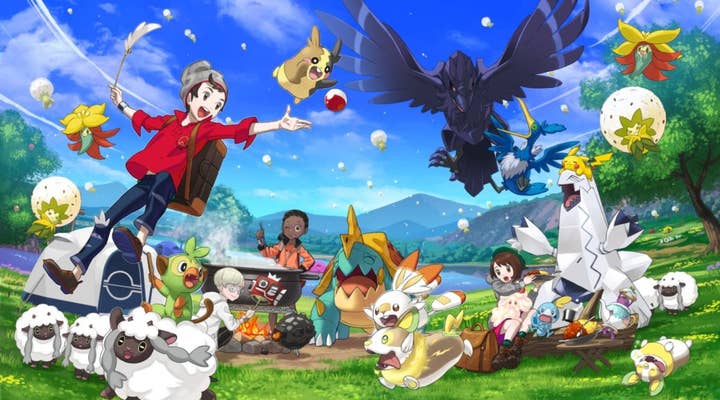 The Pokémon Company has revealed that Sword and Shield smashed Switch records in its first seven days.
After one week on sale, the two games have sold a combined six million copies around the globe, making them the console's fastest-selling games to date.
Yesterday, it was revealed that 1.36 million of these were sold in Pokémon's home territory of Japan -- and that was just within the first three days. It's the best opening week for a Nintendo Switch title in the region to date.
Meanwhile, a Nintendo of America announcement reveals they sold over two million copies in the first two days in the US.
Sword and Shield enjoyed the series' second biggest launch ever in the UK, unable to quite surpass the success of Sun and Moon (in part due to the 3DS having a larger install base, and those games launching two days earlier).
However, retail data shared with GamesIndustry.biz showed that the launch triggered a 30% spike in Switch hardware sales -- although not the special edition Sword & Shield model.
To date, the core entries of the Pokémon RPG series have sold more than 240 million copies worldwide.
Correction: An earlier version of this article reported Sword & Shield were the fastest-selling games in the Pokémon series' history, not Switch as the story should have stated.