UK Charts: Pokémon Sword and Shield post huge opening weekend sales
But the new games can't top Sun and Moon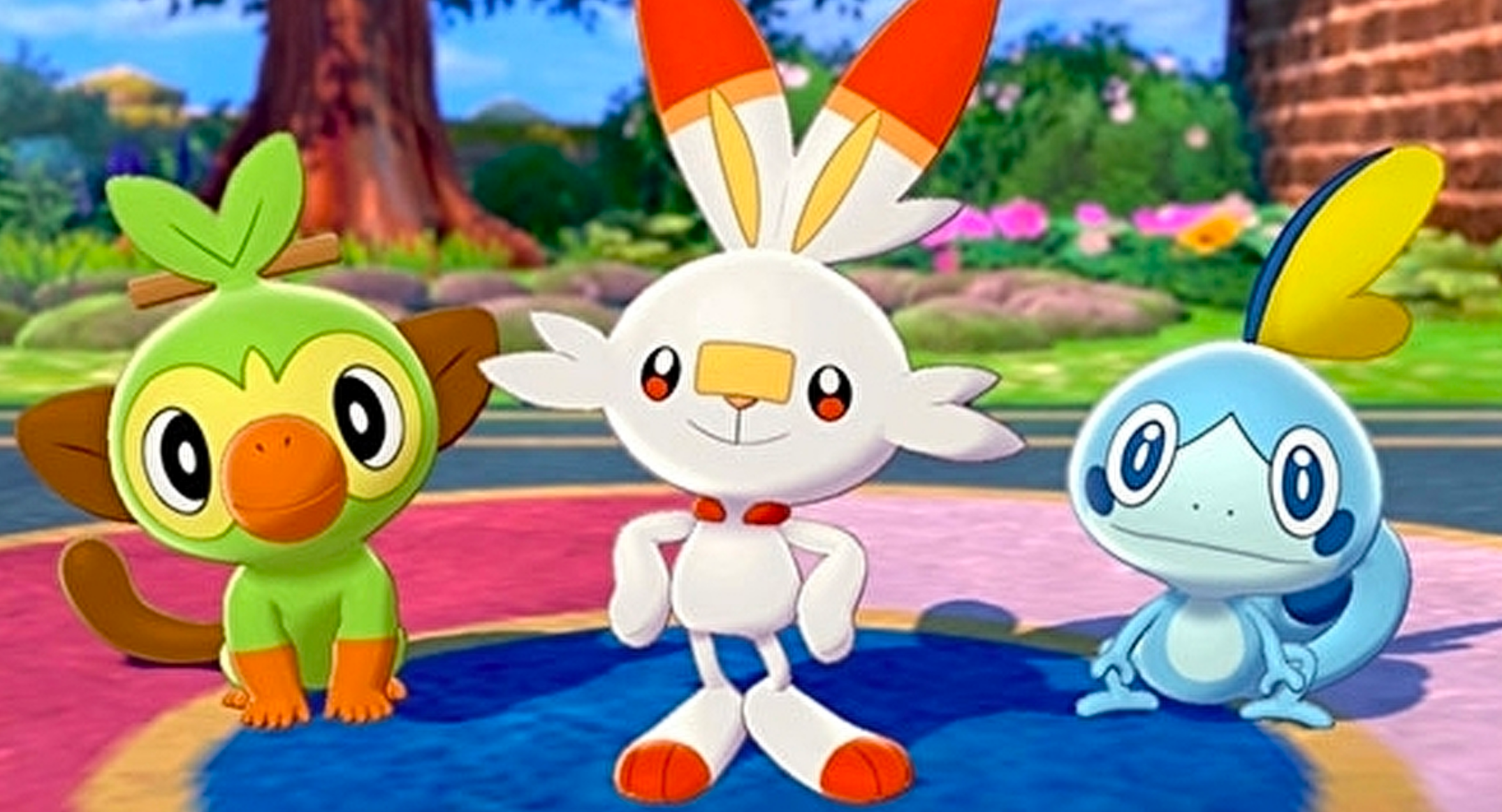 Pokémon Sword and Shield have enjoyed a strong opening weekend in the UK boxed charts.
Pokémon Sword alone is the UK No.1, and the biggest exclusive game of the year. In fact, Pokémon Sword is the third biggest boxed game launch of 2019, behind FIFA 20 and Call of Duty: Modern Warfare (which were released on multiple platforms).
Pokémon Shield comes in at No.3. To confuse matters, the double pack -- Pokémon Sword and Shield: Dual Edition -- is listed separately, and arrives at No.7. For the sake of the following analysis, we are going to combine the sales of the three listings (Sword, Shield and Dual Edition). However, as the 'Dual Edition' is a bundle of both Sword and Shield, we are putting in brackets what the numbers would be if you counted this version as double (as it includes both games).
Combined together, the titles have secured the second biggest launch for Pokémon games in UK history, having sold 33% (or 43%) more units than 2010's Black and White on Nintendo DS. The new games have also sold 53% (or 64.6%) more units at launch than last year's Pokémon Let's Go Pikachu and Let's Go Eevee, which were also released on Nintendo Switch.
However, they could not topple the success of Pokémon Sun and Moon. Sun and Moon were released during the Pokémon Go phenomenon of 2016 and together they represent the biggest Nintendo launch in the UK (ever). Compared to those 3DS games, Sword and Shield's debut sales are 39% (or 34.5%) lower.
It's worth noting that the UK charts run from Sunday to Saturday, and Sun and Moon launched on a Wednesday -- so had two extra days of sales compared to Sword and Shield (which launched on Friday). In addition, digital downloads (which have been increasing for Nintendo) are not included in this sales data. Sun and Moon were also released during a more positive period for the IP, with Sword and Shield having been subject to criticism from some fans during the pre-launch campaign.
In between the Pokémon releases is Star Wars Jedi: Fallen Order at No.2. It's a very strong opening for EA's new Star Wars adventure, and it's the fourth biggest boxed game launch of the year so far.
Sales are 33% lower than the last big EA Star Wars game - Star Wars: Battlefront II, which was released in November 2017. However, EA has stated it doesn't have the same level of expectation for this title, as it's a story-driven adventure, rather than a multiplayer shooter. Furthermore, digital sales are not included.
The PS4 version of Fallen Order accounted for 66% of sales, with the Xbox One edition making up the 34% remainder.
The only other new game in the Top 40 is Terminator Resistance at No.38.
Last week's big release was Death Stranding for PS4. The Hideo Kojima game suffers a sizeable drop in its second week on sale, falling 71% in sales. The game therefore drops from No.2 to No.8.
Need for Speed: Heat, which debuted at No.5 last week, drops 38% in sales and falls to No.11. Meanwhile, Mario & Sonic At The Tokyo 2020 Olympic Games actually rose in sales during its second week (sales up 12%), however the game still falls from No.8 to No.10.
With Mario Kart 8: Deluxe at No.9 and Luigi's Mansion 3 at No.6, there are six Nintendo Switch exclusives in the Top Ten.
Other notable successes for Nintendo this week is Minecraft on Switch rising 31% in sales week-on-week (but still falls from No.9 to No.12), while Ring Fit Adventure sales are up 36%, and the fitness game moves from No.19 to No.15 as a result.
Ubisoft's Just Dance 2020, which also released last week, falls from No.15 to No.25. However, the game's sales were only down 19% week-on-week. Movie tie-in Jumanji: The Video Game tumbles from No.16 to No,35 after a 37% sales slide.
Here is the UKIE/GfK Top Ten for the week ending November 16:
| Last Week | This Week | Title |
| --- | --- | --- |
| New Release | 1 | Pokémon Sword |
| New Release | 2 | Star Wars Jedi: Fallen Order |
| New Release | 3 | Pokémon Shield |
| 1 | 4 | Call of Duty: Modern Warfare |
| 3 | 5 | FIFA 20 |
| 4 | 6 | Luigi's Mansion 3 |
| New Release | 7 | Pokémon Sword & Shield: Dual Edition |
| 2 | 8 | Death Stranding |
| 6 | 9 | Mario Kart 8 Deluxe |
| 8 | 10 | Mario & Sonic At The Tokyo Olympic Games 2020 |