Playtech sells YoYo Games to Opera for $10m
Update: YoYo Games confirmed the acquisition, which will form the basis for new Opera Gaming division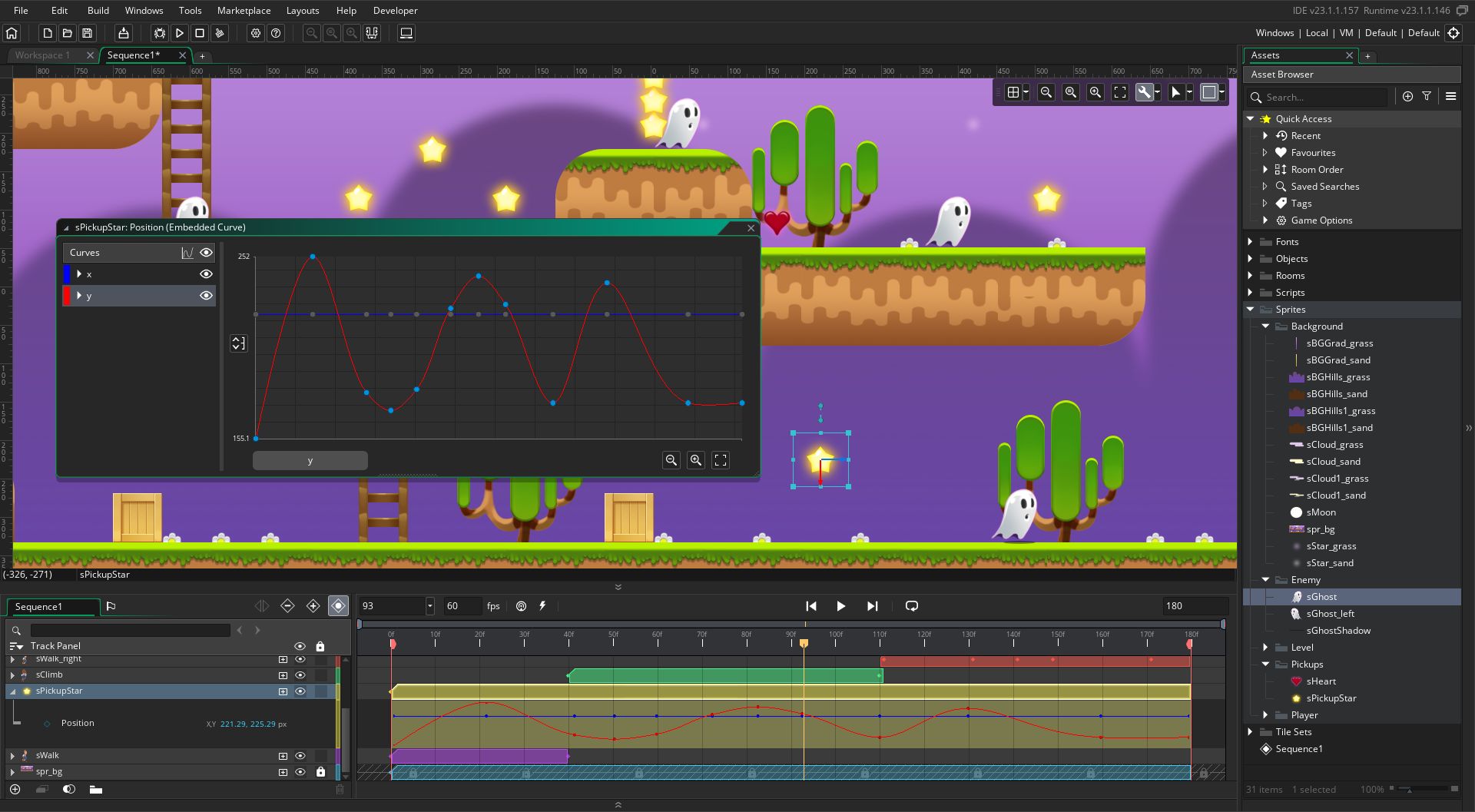 Original story: Gambling software company Playtech sold GameMaker creator YoYo Games for $10 million.
The news was reported by Reuters alongside Playtech's latest financial results, with very little detail. The publication only mentioned that Playtech disposed of "all its casual and social gaming assets," not specifying who acquired YoYo Games.
However, a GameMaker forum user did a bit of digging, highlighting that recent senior hires at YoYo Games included Opera employees, "and newly listed correspondence point to Opera's headquarters in Norway." And, as Rock Paper Shotgun reported, Companies House has documentation corroborating the information.
YoYo Games was initially acquired by Playtech in 2015, for $16.4 million. Since then, the firm released an education edition of GameMaker 2, and launched a publishing arm in 2018. However, the latter was closed after just one year, as it had been putting a strain on YoYo Games' resources.
GamesIndustry.biz has reached out to YoYo Games for more details.
Update: YoYo Games confirmed the acquisition, which will form the basis for a new Opera Gaming division, which is focused on "expanding capabilities and monetisation opportunities in the gaming space." This follows the release and growth of the Opera GX browser, built with gaming in mind.
Stuart Poole, YoYo Games' general manager, and Russell Kay, CTO, will both remain at the head of the company.
Krystian Kolondra, EVP browsers at Opera, commented: "We look forward to further growing Opera GX and driving the growth of GameMaker as part of a broader ecosystem, making it more accessible to novice users and developing it into the world's leading 2D game engine used by commercial studios.
"Opera Gaming will be focusing on accelerating the growth of this emerging ecosystem, combining the 7+ million highly engaged gamers using Opera GX with millions of GameMaker creators."
Poole added: "For over twenty years, the vision behind the GameMaker engine was to not just create more games, but expand development within and beyond the game studio. We think the transaction with Opera represents a massive opportunity to accelerate fulfilment of that founding vision, during a period of exceptional growth for both companies."