Opera and GameMaker launch free mobile web games publishing platform
GX.games enables developers to bring games to iOS and Android via browsers at no additional cost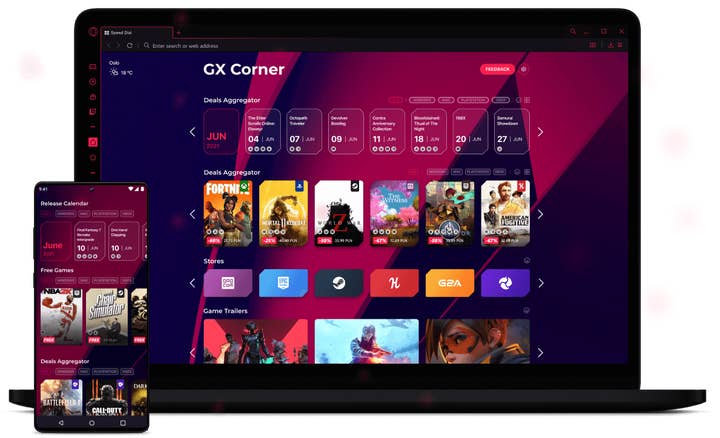 Opera and YoYo Games, the company behind the popular GameMaker engine, have launched a new platform that enables developers to release games on mobile for free.
The two companies have added new functionality to GX.games, their platform for distributing titles to the games-centric Opera GX browser, to ensure titles work on both the iOS and Android versions of the app.
The mobile version of GX.games enters beta today, with the first games expected to be released after the upcoming GX.games mobile game jam.
The launch comes at a time when both mobile platform holders, Apple and Google, are under scrutiny and facing allegations of anti-competitive practices, compelling developers to use their app stores and pay the associated commission fees in order to release games on mobile.
The upcoming Digital Markets Act, a new piece of legislation in Europe, will pressure both companies to make changes to their ecosystems, while the pair also face lawsuits from Fortnite maker Epic Games around similar issues.
Games published to the mobile version will not require any downloads, and will run without the need for separate versions for each operating system.
Opera is also working on ways for developers to use this to test games, allowing them to send users a testing link for unpublished games that works on both the desktop and mobile editions of the browser.
Monetisation features will also be introduced "in the near future," the company said.
Opera launched GX.games back in November 2021, and says there are already more than 1,500 games available for it, all built with GameMaker.
The company also says Opera GX has a userbase of 16 million people.
Opera purchased GameMaker creator YoYo Games in January 2021 for $10 million.
The engine has been used to make several high-profile indie games such as Spelunky and Hotline Miami. You can find out more about the engine in our Academy guide here.